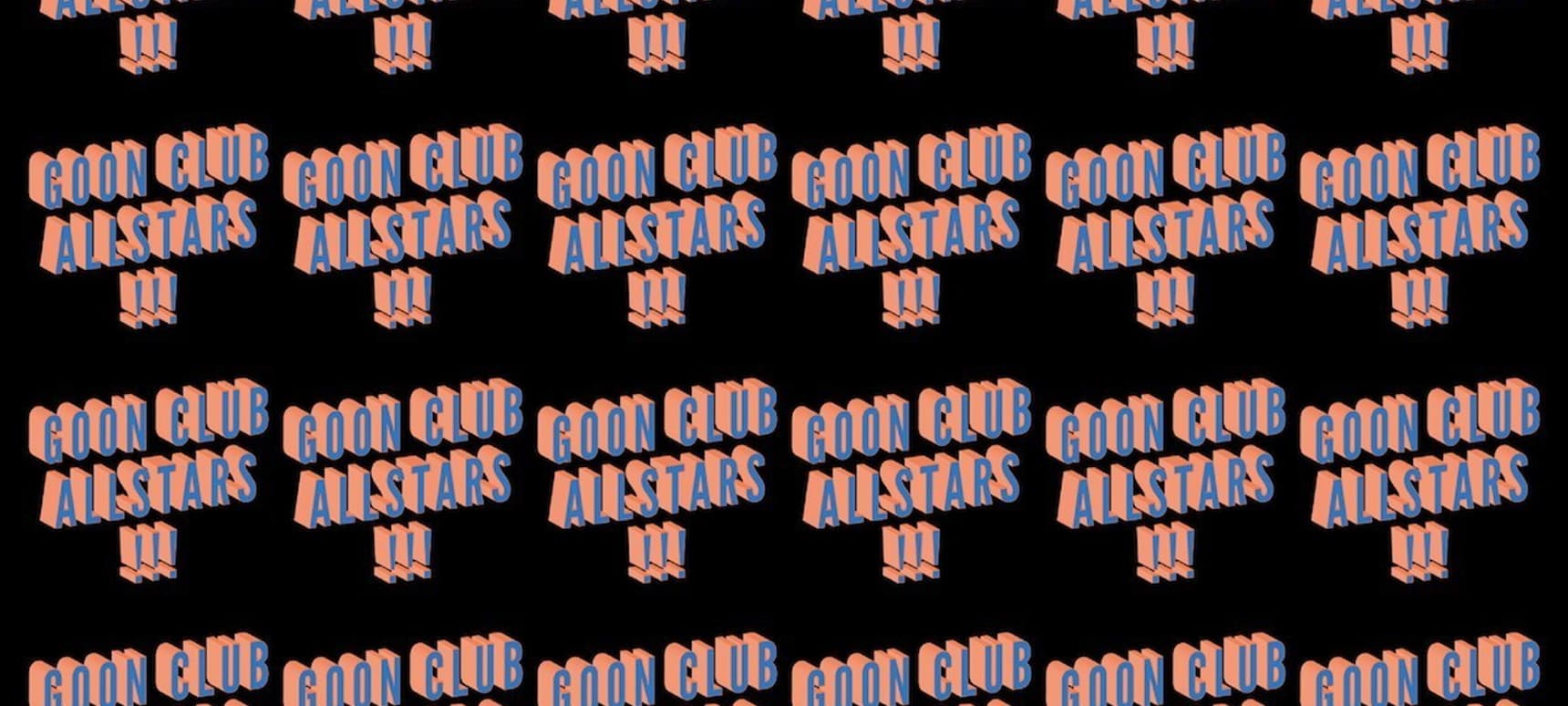 02.04.2015, Words by dummymag
The 10 best white label/bootlegs, according to Goon Club Allstars
Dummy and Goon Club Allstars are taking over The Laundry this Saturday (April 4th), the first in a series of late nights presented alongside The Laundry and labels we love.
Together, we're bringing in new Night Slugs recruit Sweyn Jupiter, Goon Club crew members Moleskin and Boardgame James, and giving space to the incredible Lafawndah for her very first UK show.
Entry is free – you just need to RSVP by emailing names to rsvp@dummymag.com – so there's no excuse not to be there.
Goon Club Allstars knocked us off our feet when they released Mssingno's astounding debut EP in late 2013. They followed it up with a killer four-tracker from Moleskin last year, and now the label are lining up their latest 12" from Rudeboyz, a South African trio who make Gqom, a raw strain of house music that's hyper-local to Durban.
Before any of this got going, however, Goon Club Allstars released a white label 12" from Samename and Moleskin made up of two refixes of classic grime tunes: Wiley's Colder and Ice Rink. There was also the small matter of Mssingno's Brandy flip.
Evidently, bootlegging and white label culture runs in the blood of Goon Club Allstars, so before Saturday's party, the crew have all picked out some of their favourite white label records. There's grime, funky, reggaeton, and R'n'G, selected by the likes of Moleskin, Mssingno, Boardgame James, and others.
Join the event page on Facebook for future updates.
01. Young Gunz Countdown Riddim
Moleskin: "These kind of grime instrumentals were a meme in our house at uni. This one's my favourite. I love the rhythm and the space."
02. Crazy Cousinz The 'Funky Anthem' EP
DJ Game: "Most MC-led funky tracks were pretty corny, and Funky Anthem is no exception – can't help but love it though. Inflation is the real banger; those chimes have NEVER failed to get people moving."
03. Endgames Ecstasy (Jam City Refix)
DJ Name: "I've got strangely vivid memories of when we (Felix, Ed, and I) first met (in 2010, I think) while living in Leeds and used to spend hours and hours around someone's place having some beers and a mix. This was one of the tracks that would get a consistent play, and really stood out for me around that time."
04. DJ Nelson Eres Un Loco
Samename: "My cousins schooled me on a lot of Latino genres when I was back in Colombia visiting my family last. They took me out to clubs, showed me a few of the dances, and put me on a steady diet of rum and carne asada. When it came to schooling me on reggaeton, admittedly they showed me alot of watered down EDM-sounding stuff, but also a lot of good shit. Amongst all of it, this was pretty much my anthem for the time I spent there."
05. Ray Hurley What Goes Around
Selected by Chalet & Whistleblowa
06. Terror Squad Lean Back (Spooky Refix)
Mssingno: "I had completely forgotten about this track until Evian Christ played it at a club in Vienna. It was packed, everyone lost the plot."
07. Danny Weed Salt Beef
Boardgame James: "That's the real GOAT for me."
08. Akito Dragged & Dropped (Edit032)
Moleskin & DJ Name: "Absolute banger. A perfect blend: the energy from funky, and the fwd momentum of grime. A dancefloor rescuer, still."
09. DJ Youngstar Bring Back The Ladies (feat. Lorraine Cato)
Moleskin: "Lorraine Cato really makes this tune her own. So commanding."
10. Lil Silva Seasons / Funky Flex
Moleskin: "Seasons man, that's one of the all time party anthems."
DJ Game: "Don't forget Funky Flex. Them drums – absolute power track."
Dummy presents: Goon Club Allstars & Friends takes place at The Laundry (Upstairs) in Hackney, London on Saturday April 4th 2015. Email rsvp@dummymag.com for free entry (Facebook event).