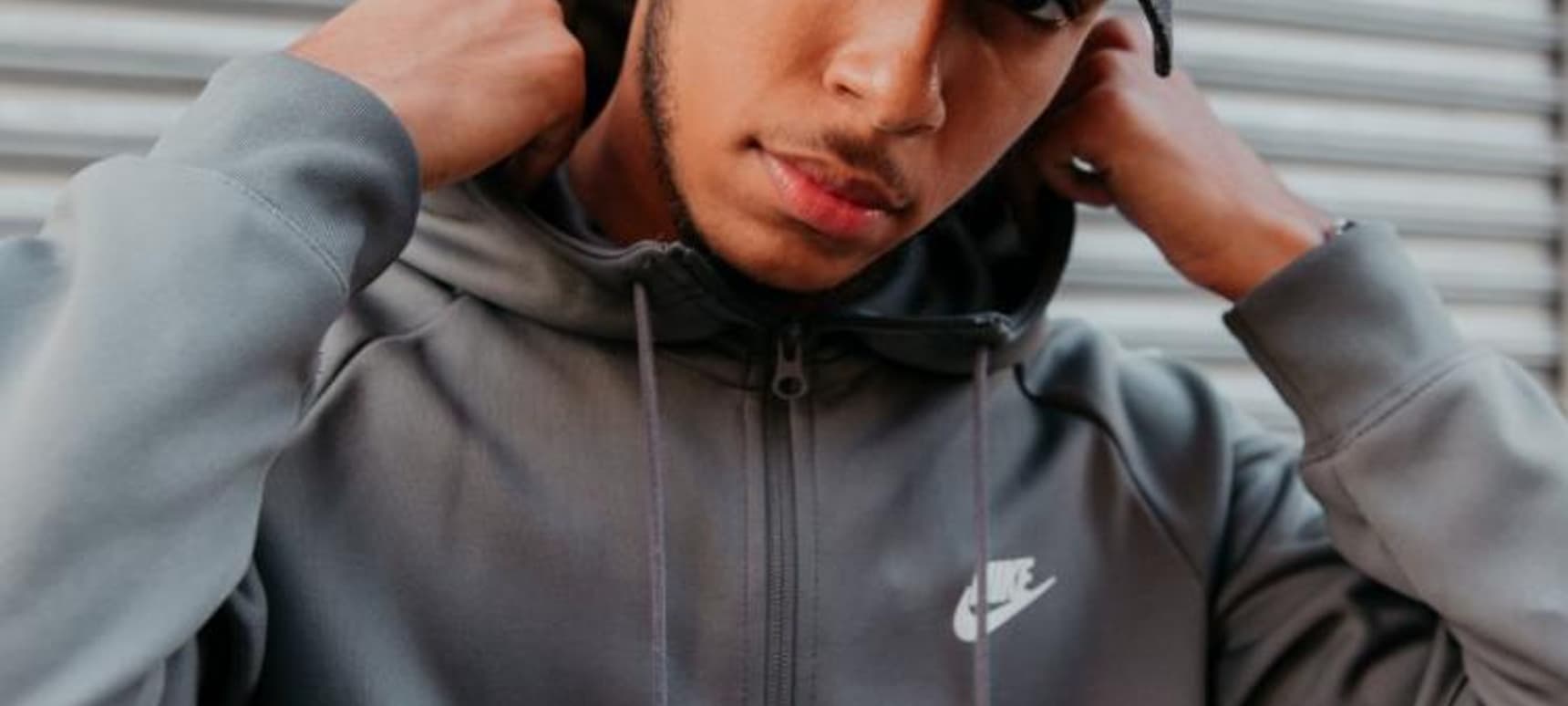 15.10.2018, Words by dummymag
The 10 Most High-Energy Grime Tracks, according to Yizzy
As a genre, grime has always been imbued with its own sense of energy – the right track getting played at the right time can inspire moshpits, drinks flying everywhere, not to mention multiple wheel-ups…
A relative newcomer on the grime scene, Yizzy may be young in comparison to the OGs still on the circuit, but his tracks often contain a strictly old school flavour that point to his reverence for the genre's history. To coincide with his new 'Hype Ting' single dropping, which finds the Lewisham MC at his most hard-hitting and raw, he's shared his top ten most hype grime tracks guaranteed to shell down the dance.
1. Lethal Bizzle – 'Pow! (Forward)'
"The 2004 version is iconic and carried grime from the pirates into so many homes and clubs across the UK. The 2011 remake produced by Teddy has an incredible line up of most of the stars of that era."
2. Chip – 'Can't Run Out Of Bars'
"This is Chip at his most potent. One of the hardest barrers in the game and he's just railing off on the riddim. When he was going at it with Bugzy they were both at peak levels."
3. Skepta ft. Jme – 'That's Not Me'
"This tune kicked doors off round the world for grime and really set pace. People were singing this from London to New York."
4. Stormzy – 'Standard'
"Not one of the bait Stormzy hits, but this one with Heavytrackerz is cold! Stormzy attacks this beat with full grime aggression and there's bare real talk on here."
5. Ghetts [fka Ghetto] ft. Devlin – 'Buss 1'
"'Freedom Of Speech' is one of Ghetts' deepest projects. 'Buss1' is an instant wheel up. The hook tore down every stage every set every show."
6. Lethal Bizzle – 'No'
"This is like a perfect example of grime singalong hooks. The follow-up to Pow, and Lethal went back to Dexplicit for the banger alongside Fire Camp. Face's lyric is a madness in a rave."
7. Tempa T – 'Next Hype'
"No description is needed for this tune. If you know about grime then you know whagwan."
8. Jamakabi ft. D Double E – 'Wickedest Ting'
"Taking a hook from way back in the day and creating a tune for right now. You've got two legends in Jamaka and Double. Can't go wrong."
9. Yizzy – 'Chief'
"'Chief' is one of the most hype songs to come out of the new generation of grime. It combines old school sounds with a new school drum pattern to give you one of the murkiest tune to come from the genre.
10. P Money – '10/10'
"P has always had strong grime singles for the raves. Mad reactions for this across the UK – it's like a cheat code with every ends bigged up in the chorus. And when you have Rude Kid AND Spyro on production it's crazy."
Watch Yizzy's 'Hype Ting':
Read the Dummy interview with Yizzy