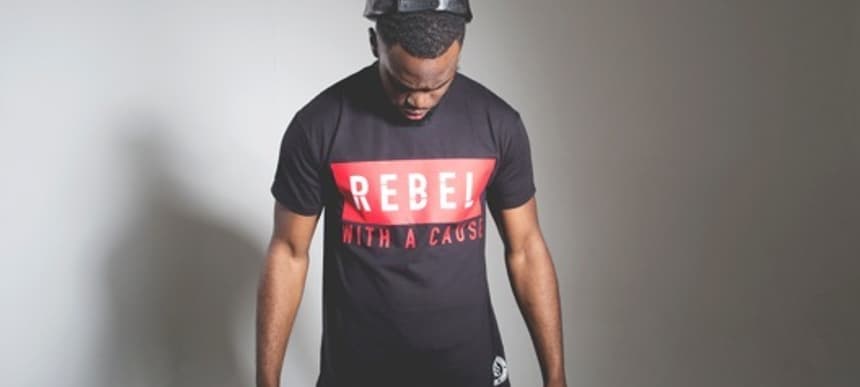 13.09.2013, Words by Aimee Cliff
The 10 most underrated vocal grime tracks, according to Ghetts
After 10 years in the game, grime MC Ghetts is gearing up to release his debut album, 'Rebel Without A Cause'. With all that history behind him, Ghetts knows a thing or two about the MCs who broke through and the ones who got away, so here he's picked 10 of his favourite underrated gems from over the years.
J2K – Heat In The Street
Ghetts: "I feel like J2K is obviously praised because of Roll Deep. But outside of that, he's actually one of the best in the country, but he's never been acknowledged for it. He was the first MC with a mixtape on CD, when he did Joe Budden's tour. Imagine that!"
Shifty – Off The Radar
Ghetts: "Manchester rapper who I felt was definitely in line to be one of the top spitters, but since his unfortunate car crash a couple of years ago he hasn't put anything new out."

Earz – Tunnel Vision (freestyle)
Ghetts: "The flows were so ahead that if he said these bars now, it'd still be ahead!"
Lightnin – 'Young & Gifted'
Ghetts: "This was the CD that inspired me to do 'Ghetto Gospel'. It was the whole CD – I can't pick one track, it was a body of work."
Stormin – Day By Day
Ghetts: "This was a tune I was introduced on. There's a bar in here – "Back in the day me and my bredrin Ghetto…" People never knew it was about me, people just thought he was rhyming. But he was introducing me. I was coming up. It's where my name came from."
Devlin – April Showers
Ghetts: "People didn't know about Devlin back then. This was from his first mixtape, 'Tales From The Crypt'. This track signalled his arrival as a top lyricist."
Tinchy Stryder, Wiley, Dizzee Rascal – You Were Always
Ghetts: "This was a great song for the girls. Nowadays, we don't cater for them much. But the man loved this tune as well."
Lady Sovereign – Cha Ching
Ghetts: "It was on 'Run The Roads Volume One'. I even listened to it the other day! People didn't like it because they didn't like her – but when a tune is good, a tune is good!"

Ghetto feat. Katie Pearl – Run The Roads
Ghetts: "That's one of my sickest tunes, that no one gave a shit about! One of my favourite tunes."

Kano – Ghetto Kyote
Ghetts: "This is early Kano in his element…before the deal! Before 'Home Sweet Home'! This is lyrical content! So much substance."
Ghetts will release new single Party Animal on October 27th.