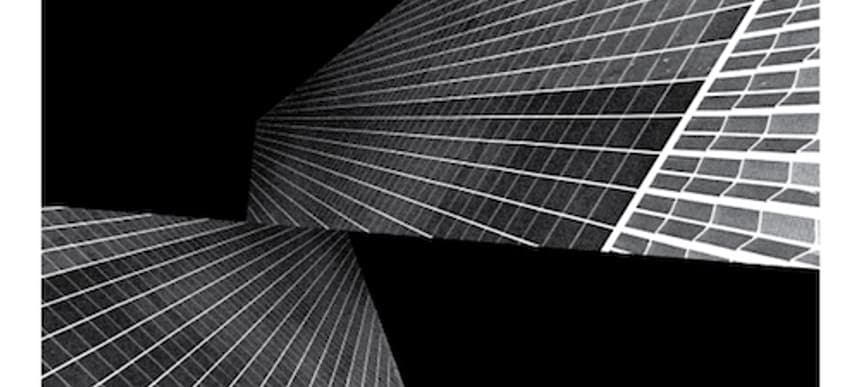 22.09.2016, Words by dummymag
The 10 tracks that inspired Inversions first compilation 'Inversions 001'
Spawned by Milo Smee and Thomas Franklin, Inversions is a new label that falls under parent label Power Vacuum. The overall music policy sits quite nicely under the Power Vaccum umbrella, with kinetic and explorative sounds taking the forefront, but forging its own unique identity by giving a nod to live and traditional approach to delivery and instruments.
Calling on friends and close collaborators Cavern of Anti-Matter, Fupper, Apothéose de la Trahison, and a collaboration between label heads under the Clean & Jerk moniker – the 'Inversions 001' compilation houses the label creators desires for electro-kraut, psych-punk, lo-fi pop-folk, prog-fusion, and drone doom-metal. Not always the most danceable genres, Milo and Thomas ensure they don't neglect essential bodily movement by keeping their spare eye firmly pointed towards the dancefloor, whilst still staying extremely relevant to the toned down turntables of bedrooms and after-parties.
Released earlier this month, the pair follow up on their debut with a inspirations piece that moves steadily from film soundtracks and trippy funk made for Sesame Street, all the way to eclectic jazz vibrations. Read through Inversions selections below, and get ready for some serious avant-garde genre-hopping.
Goblin La Caccia
Inversions: "Taking the idea of inspiration back as far as possible, I think the thing that had the greatest impact on me as a youngster was the acquisition of a tiny, portable black and white television on which I could watch, under the covers in the small hours, the strange foreign films they used to show on Channel Four after midnight, as well as the Shooting Gallery – hours and hours of short films. This set in motion the sorry pattern of sleeplessness and obscurity that I still live by today! Here's something a little more obvious though from the Goblin soundtrack to Dawn Of The Dead, which would have been screened a few times during this golden era. Milo and I shared the same bill with them whilst playing in Zirkon at the Polhymnia festival in Berlin a few years back, which was very satisfying."
Faust Jennifer
Inversions: "Having experienced the pre-internet era, Faust were an early obsession once the digital door had creaked open (it was analogue on the other side), and it was possible to put faces to names, or tunes to sleeves, and listen to a few bars of these mythical and exotic works without shelling out vast sums on a whimsical punt. Yeah ok, I could also have just gone to a record shop and listened to them. Faust put in the effort live too, although I can only vouch for them in their modern guise, covering the floor of the venue with grass clippings on one occasion in Bristol, while the drummer attacked sheet metal with a chainsaw."
The Pointer Sisters Pinball Number Count
Inversions: "This has offered an enduring sense of enjoyment regardless of age. Written by Walt Kraemer for Sesame Street, and sung by the Pointer Sisters, it crams in various time signatures and musical styles, though mostly jazz funk. Kids television and funk music were inextricably linked in the '60s and '70s. Another good example is Stark Reality, although I didn't encounter them until I was fully grown."
Arrigo Barnabé Clara Crocodilo
Inversions: "From the album of the same name. I think I may have learned of this one initially through WFMU. Here Mr Barnabe uses Serialism, an unpopular, largely academic system of classical composition, in a frenetic rock opera setting, and manages to achieve popularity. I understand there is a level of social commentary running in parallel with this idea, but as I am not currently fluent in Portuguese this will have to remain a mystery. Still, absolutely nothing to dislike here."
Julius Hemphill 'Dogon A.D.'
Inversions: "The title track of the album. This is quite a spare, repetitive, wooden groove, but which really combined avant-garde jazz with funk more successfully than anything else I listened to at the time, even the difficult, polyrhythmic variety. Add to that the fact the bottom end on this record is represented solely by the cello. A first listen classic for me."
Alice Coltrane Spiritual Eternal
Inversions: "From the album 'Eternity'. I like this one in particular because it's not just jazz. It's a real successful mix of jazz, classical, and R&B. A really beautiful song and her keyboard sounds so weird, almost like a stylophone at times. The whole album is quite strange and varied."
Magma Maahnt
Inversions: "This band, and essentially French progressive rock, in general, showed me that it is possible for the bass to be a dominant, leading instrument in composition. At the time I was playing bass in other people's bands, wishing to be the guitarist. I've barely touched the silly-string since. This band also sparked the connection with me and Milo. We were working together in a rather mundane job when we first properly spoke to one another, and the subject of Magma quickly cropped up. They were an obvious influence on Chrome Hoof too, of course. I think this was the first one of theirs I heard."
Dün Arrakis
Inversions: "I'm going to pick another French prog tune. I find the French strain to be generally much more energetic and groovy, much like their cheeses. Speaking of which, according to the sleeve notes, this album features an appearance by the Gruyerophone, also known as the Swisscheesophone. Pieces of Swiss cheese are introduced and the holes in which sustain the effort of human wind introduction once of sufficient temperature to burst, creating an effect that is not unlike the bagpipe. Anyway, 'Eros' by Dün is one of the best Zeuhl-related albums in my opinion. Listen to the brutal percussion breakdown at the end of Arrakis."
Bill Nelson Glow World
Inversions: "Mick Karn is another bass inspiration and one of the alluring aliens from the band Japan. There are plenty of Japan or Karn solo tracks which highlight his peculiar talent, but I really like his contribution to this Bill Nelson track. It's somehow rhythmic, melodic, atonal, and almost vocal at times."
Homegas It's Time
Inversions: "Produced by and released on John Fahey's Takoma label in 1970. I've only ever heard a poor quality MP3 of this album, which is itself lo-fi, but it's one of those albums which almost benefits from that. Supposedly recorded on the porch at twilight, which may (or may not) be true, but it has that feeling about it. I believe what he is singing. White blues it may be, but that's nowhere near as bad as white reggae."
Aksak Maboul Geistige Nacht
Inversions: "A fantastic miscellaneous record. They've released some great stuff on their label Crammed, too. The French influence again, with musicians from Art Bears and Univers Zero involved in this one. I had the unexpected opportunity to see them (again the modern guise) at a tiny and completely unheralded show in Berlin last year, which was great."
YMO Key
Inversions: "Or really anything else from the extensive Yellow Magic Orchestra family tree. I've always admired the Japanese ability to absolutely master a discipline, along with their propensity for enthusiastic, and almost childlike lunacy, which frequently occurs at the same time. So many other great examples too – in P-Model, Ruins, Wha-Ha-Ha, and more recently with the likes of Boredoms, Goat and Nisennenmondai, who we've been fortunate to play with a couple of times."
Matching Mole 'Little Red Record'
Inversions: "Robert Wyatt post-Soft Machine with Bill MacCormick, Phil Miller, Dave Sinclair, and Dave MacRae. A perfect complete listen-through. The sound of this record is as powerful a time machine, as I've encountered. Buy some old tea cups, draw the curtains, and you'll soon be in 1972."
AHC 'Off the Beaten Track'
Inversions: "This album produced by Sherwood was a biggie for me during the whole of '91. I hadn't heard stuff like this before. So many grooves that were both industrial and organic. Fearless in sound and production, this one soundtracked lots of after-parties."
'Inversions 001' is out now on Inversions (buy).