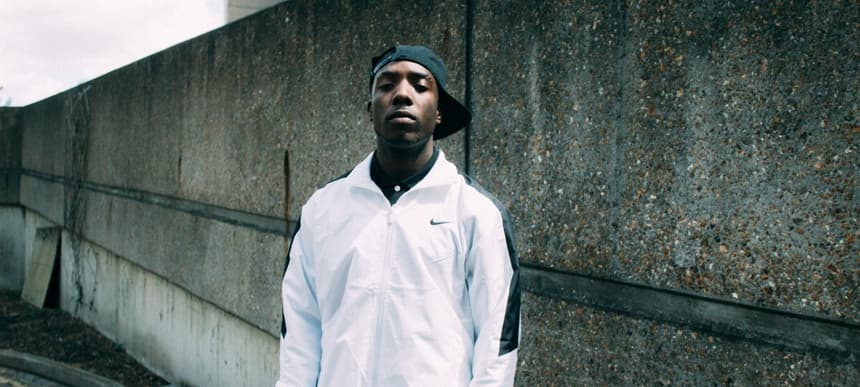 24.10.2016, Words by dummymag
The 9 best Birmingham grime tracks, according to Slick Don
Birmingham is the UK's second city in more ways than one. Outside its traditional status, it is also a beacon for a little thing we call grime. And whilst the scene in London gets the most props for being the birthplace of the genre, Brum has its own unique take on the sound.
From giving us legends such as Devilman, to the new generation currently flying the flag like Lady Leshurr, Preditah and Jaykae – Birmingham has brought an indescribable intensity and flavour to the genre. It's because Birmingham is such a heavyweight in the scene that we got the legendary London vs. Brum clash on Lord of the Mics over a decade ago which, consequently, gave us an anthem for the ages in Skepta's vitriolic send for Devilman, Nasty.
Entering my teens whilst the grime scene was in its infancy, I didn't pay much attention to how it was handled outside of my home city London. However, growing up and seeing artists out of London next to Skepta and JME at shows and in videos, I realised there must be a reason for this – and mainly that they're sick. Looking back on it now, Birmingham artists have given the scene timeless classics, on radio shows or on wax, and there's no sign of that waning.
One artist who is truly representing Birmingham to the fullest is Slick Don. The emcee remains a permanent fixture in grime thanks to his innate ability to shut down shows across the UK with an unstoppable and unapologetic energy. Having released Feds and My Don this year, Slick is bold and daring in his sound and lyricism and can, without a doubt, go up against your favourite emcee any day of the week. On top of that, he is a true disciple of grime from the second city.
Read through Slick's selection of the best grime tracks to come from Birmingham below and listen seamlessly on our YouTube playlist.
Slick Don Brap
Slick Don: "Obviously [laughs]."
Lady Leshurr Queen's Speech Ep. 4
Slick Don: "Lady Leshurr's wordplay and punchlines throughout this are a mad ting. Simple but effective in her own unique way – and that's why she's the Queen."
Jaykae Pull Up
Slick Don: "Bars, flow, and riddim are all on point. This bangs. My man thinks dat he's hard, must think I just spit bars, let's go to da pussyoles yard."
Dapz On The Map Murdah
Slick Don: "Dapz is different and I like different. One of my favourite things about this tune is that Dapz's daughter features on it (only for a few ad-libs) but she still sounds better than a lot of MCs! Swifta Beater went hard on the beat too. Sick."
Scorpz Due Time
Slick Don: "Cold vibes whilst still portraying a real message. A Class smashed it on production too – the beat is proper catchy and I'm feeling the video as well. Big tune, this is real shit."
Safone She Wants A Man From Brum
Slick Don: "I rate this one because it represents the ends and it's actually true, lol. Large up Safone and big up Preditah on the buttons."
Sox No Mics Needed Freestyle
Slick Don: "Sox is a lyrical beast. I can't name much MC's who are lyrically better and this freestyle proves it."
Tantskii Warm Up Session freestyle
Slick Don: "Tantskii is hard. I don't know why this brudda isn't bigger. Very sick MC and flow is gully."
Depzman Celebrate
Slick Don: "RIP Depzman, who is sadly not with us anymore. I chose this track because in my opinion, Depz was one of the best MCs of his age in the UK period and when I listen to this tune or watch the video I see and hear a young G who was gonna do sick things and go far. I want to celebrate life and live good in general so in honour of Depz: "Fuck one day, let's celebrate two!""
Slick Don's new single My Don is out now on Bad Taste (buy/stream).