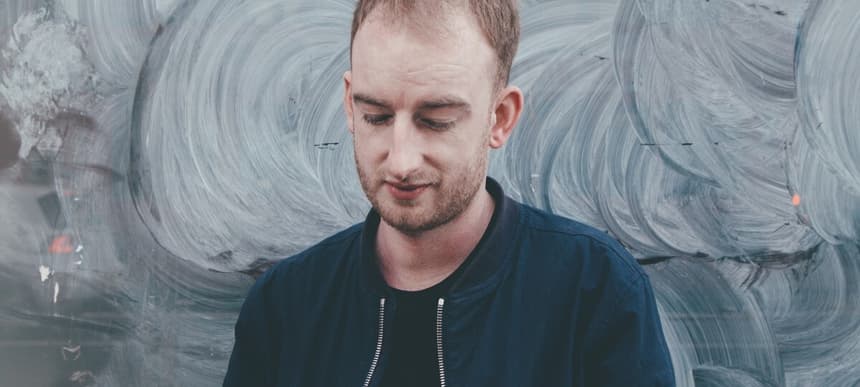 10.05.2016, Words by dummymag
The 10 best DJ Bone tracks, according to Kowton
DJ Bone's reputation as a king of the underground is one that few can contest. With over 20 years experience of spinning and producing, you'd be hard-pressed to think of another DJ whose influence reaches as far and wide, whilst still standing firm within the boundaries he has always operated in.
One such disciple is Joe Cowton aka Kowton – who last month released his long-awaited debut album 'Utility' on his co-owned label Livity Sound. Influenced by Robert Hood's 'Minimal Nation' and Shed's 'Shedding The Past', 'Utility' leaves behind Kowton's past exercises with grime and dubstep and fully embraces the techno influence of Bone that has shaped his work in the previous three years.
As for Bone, you can trace his influence throughout, though it goes beyond both the structures of an album, and Kowton's hallmark sound. It's the art of his DJing that Kowton holds dear, reflected by the introductions he has applied to this selection of 10 best DJ Bone tracks.
In regards to his connection to DJ Bone, here's what Joe Cowton has to say:
"I first became aware of DJ Bone in 2009; he was due to headline intimate UK techno festival Free Rotation when his trip was thwarted by overzealous customs officials. 12 months later, the same festival rebooked him and his no nonsense, raw-as-you-like approach to DJing blew me away. Bones' records and DJ sets are direct: his approach is by turns percussive, vocal, synth-heavy or just plain brutal, but whichever mode he's in the music makes people move."
Check out Kowton's selection of DJ Bone's best tracks below, as well as his tour dates across the U.K. and Europe this summer.
Kowton tour dates:
May 19th: About Blank, Berlin (DE)
May 21st: Red Bull Music Academy Weekend, Warsaw (PL)
June 9th: Pangaea Festival, Manchester (UK)
June 10th: Gottwood Festival, Gottwood (UK)
June 17th: Culture Box, Copenhagen (DK)
June 24th: Glastonbury Festival, Worthy Farm (UK)
July 15th: Melt Festival, Gräfenhainichen (DE)
July 29th: Farm Festival, Bruton (UK)
August 7th: Dekmantel Festival, Amsterdam (NE)
Choice (We Can Feel)
Kowton
: "Rhythmically intense but emotive melodically. Sums up everything I like about Bone's productions."
The Hold (Tight Packing Mix)
Kowton: "Set closer."
Differ-ent(Ity)
Kowton: "This came out last year on Don't Be Afraid. When you bring the kick through the mix, it's like an earthquake."
Cultural Variance (Original Mix)
Kowton: "I played this at Berghain recently and the place went mental. Techno doesn't have to be po-faced, this is fun music that's incredibly focused."
Shut The Lights Off
Kowton: "An older one. That rhythm is on another level. The whole 12" is amazing."
The Vibe
Kowton: "A beautifully simple arrangement that played at the right moment can cause a riot."
HIMBOT
Kowton: "A raw drum track. Sometimes you just need something that thumps."
I Do
Kowton: "How I imagine the future will sound."
Circus World
Kowton: "Vocal anthem but still underpinned by a world of rhythms interacting effortlessly."
Video Attack 041
Kowton: "So you call yourself a DJ, right?"
Kowton's debut album 'Utility' is out now through Livity Sound (buy). Read our interview with DJ Bone from earlier this year here.