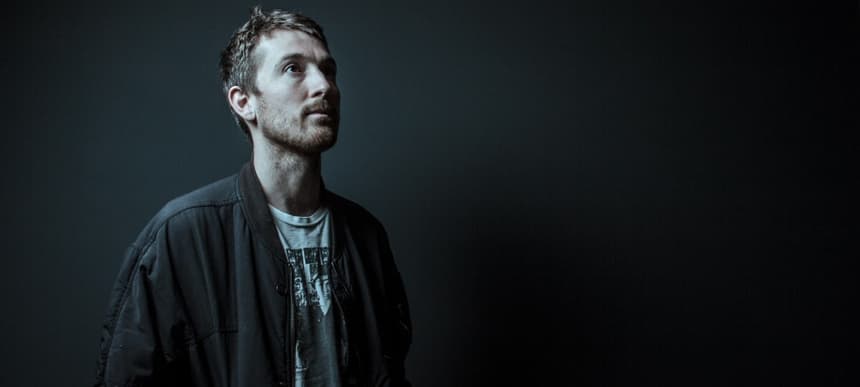 08.12.2015, Words by dummymag
10 essential tracks from 10 essential contemporary techno labels, according to Volte-Face
Casper Clark has been a key fixture in London's underground music scenes for about a decade now. In the mid-'00s, he helped define the city's indie-dance crossover spirit through his involvement with the Adventures In The Beetroot Fields crew, while he's been instrumental in shaping London's summer music calendar through his close ties to festivals like Field Day. But for the past few years, Clark has dedicated himself foremost to his love of experimental music, promoting shows and clubnights with BleeD.
In 2010, Clark started BleeD to showcase some of the leading lights of a newly emerging experimental movement, inviting artists like Oneohtrix Point Never and Laurel Halo to play some of their earliest UK shows. BleeD grew to embrace a different shade of experimental music, hosting clubnights boasting the most adventurous names in techno, including Objekt, Helena Hauff, Ben UFO, and Morphosis. Warm-up sets on these nights would usually come from Clark himself under the name Volte-Face.
As BleeD expanded to include a monthly residency on Rinse FM, it was only logical that they should become a record label too. This year BleeD launched as a label, with their inaugural release also being the first time that Clark had released his own productions into the world. Since then they've kept things relatively close to home, issuing an EP from Rote (a low-key collaboration between Clark and longtime friend Daniel Avery) and lining up the second solo EP from Volte-Face, the 'All Grown Up' EP. 'All Grown Up' features four cuts of bleeding-edge techno, including both straight dancefloor material as well as tracks that lean closer to ambient. Rounding out the release is a remix of Chariots of Ire by New York's DJ Spider.
Having booked just about every major name in the underground techno world over the past few years, it's fair to say that Clark knows his stuff. He's put together a guide to some of the best labels in the game right now ahead of his new EP release.
01. Abdulla Rashim Moral Blinds
Label: Northern Electronics
Volte-Face: "Probably the 'hottest' label around at the moment. There's a very consistent aesthetic – brooding, hypnotic, intense – even when the records themselves can veer between purist techno, new wave, and noise influences. Abdulla Rashim is arguably the most exciting techno artist on the planet right now."
02. Stanislav Tolkachev Heartbeat
Label: Geophone
Volte-Face: "Tended by Mike Parker, I could name just about any of his subtly masterful releases. Instead, I'm plumping for an early release in the career of boy wonder, Stanislav Tolkachev. Heartbeat could just as easily be an Autechre release, which is high praise indeed!"
03. Eduardo De La Calle The Concept Sampler
Label: Analog Solutions
Volte-Face: "Much like Mike Parker, Eduardo De La Calle seems to have hit upon a formula, and is incredibly prolific. He achieves an awful lot with few elements, and just about everything he puts out on Analog Solutions is essential. This track is particularly mind-altering."
04. Svreca Mountain Splitter (Surgeon Remix)
Label: Semantica
Volte-Face: "One of the labels which has influenced me the most as far as my own productions go. Label boss Svreca is a class-act in everything that he does, and you can really feel the passion that he puts into the label, which explains how it's had such a huge impact in a relatively short space of time. The latest release is as good as any to illustrate the label's approach to uncompromising, thoughtful techno."
05. Wata Igarashi Hitodama
Label: Midgar
Volte-Face: "Midgar is an up and coming label, but one which has already cultivated its own personality. Deep and transcendent techno is the order of the day. Semantica affiliate, Wata Igarashi, has formed a close relationship with the label, and they've released some of his best work. Hitodama is particularly worthy of earworm status."
06. In Aeternam Vale 808TS
Label: Jealous God
Volte-Face: "As you might expect from a label curated by Silent Servant and James Ruskin, Jealous God has all the hallmarks of a true labour of love. The design is shit hot, and the sporadic releases (which also come with lovingly crafted DJ mixes) are never less than fantastic. One of my favourite discoveries of recent years, In Aeternam Vale, was behind probably my favourite release thus far."
07. Donato Dozzy & Nuel Aqua 1
Label: Spectrum Spools
Volte-Face: "Spectrum Spools test the boundaries of what a 'techno' label might be, and I could just as easily talk about some of the more experimental/academic fare on the label, which are amongst my favourite of all time. In just four years, the label has put out the likes of Bee Mask, Container and Prostitutes, all of whom I was lucky enough to play host to at BleeD showcases. I've plumped for the opening track to Dozzy and Nuel's legendary 'Aquaplano Sessions', as it's such a timeless, inspirational peach of an ambient techno record."
08. Stenny & Andrea Sea (The Time Gate)
Label: Ilian Tape
Volte-Face: "It would be churlish not to mention Ilian Tape, with the run of form they're in. It's impressive how they've managed to debut so many artists who release music that is totally in line with the material the Zenker Brothers themselves put out. The recent Skee Mask release was fantastic, but I've gone for the Stenny & Andrea collaboration."
09. Zadig Tape 1
Label: Construct Reform
Volte-Face: "There's a really exciting axis of talent in Paris at the moment, centred around the Concrete parties. The likes of Voiski, Antigone, and Francois X have been staples in my sets this year, but I've chosen a new release from Zadig. The label head is a particularly creative artist, with a diverse palette."
10. Rote Rote 2
Label: BleeD
Volte-Face: "My label, BleeD, is still a baby compared to the other labels on this list, but we can all dare to dream! This track is a collaborative effort from myself and Daniel Avery. We're hoping to put out more of the same in the new year and beyond."
Volte-Face's 'All Grown Up' EP is out now on BleeD (buy).