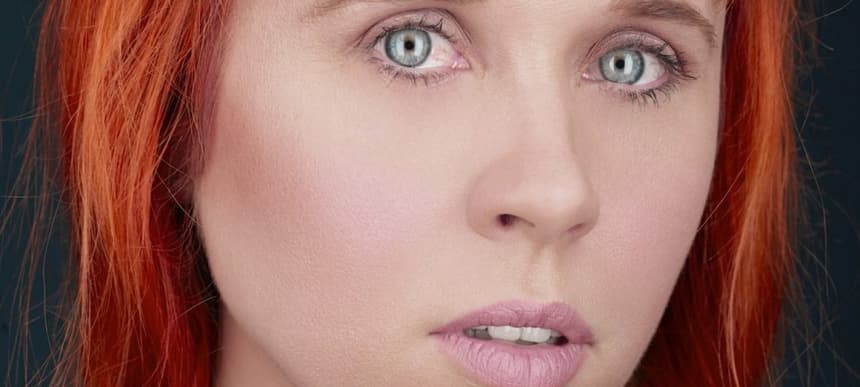 13.05.2015, Words by Steph Kretowicz
10 people that inspired Holly Herndon's 'Platform'
Click on any of the images above to launch the gallery.
Holly Herndon is calling out to artist/producer/collaborator Mat Dryhurst, asking a quick fact check about production duo Amensia Scanner. "Sorry, my partner's my little Wikipedia." He also happens to be a huge part of Herndon's second album, her first for 4AD, and one of many collaborators contributing to the musical, conceptual, and even political project that is 'Platform'.
Claire Tolan, Colin Self, Metahaven, Spencer Longo, Ben Singleton, and Amanda DeBoer: these are just a few of the artists, performers, graphic designers, writers, thinkers, and activists who've inspired what is a fairly impressive piece of creative crowdsourcing. There's the dark and amusing nonsense of Longo's lyrical "Twitter sculptures" in the pops, bangs, and gulps of Locker Leak (Be the first of your friends to like Greek yoghurt this summer), and the hollow echo of a non-instrumental ASMR excursion so creepy in Lonely At The Top that I often find myself skipping it altogether. It's an intrusion that's jarring, despite its calming intent. Contributor Tolan's solo spoken whisper engages in a game of opposites that resonates in her assertion to a silent client, You really deserve it.
It's perhaps in these juxtapositions, or contrasts of disciplines, that 'Platform' becomes such a significant and, importantly, relevant work of contemporary songwriting – if you could call this selection of 10 picked, plucked and pulverised sounds, actions, and ideas 'songs'. Instead, with this collection of networked artists attempting an impression of the modern milieu of surveillance, inequality, and global oppression, Herndon and friends offer a blueprint for not only pointing out the problems, but suggesting a way in which to fix them. Together.
4AD/RVNG Intl. release 'Platform' on May 18th 2015 (pre-order).