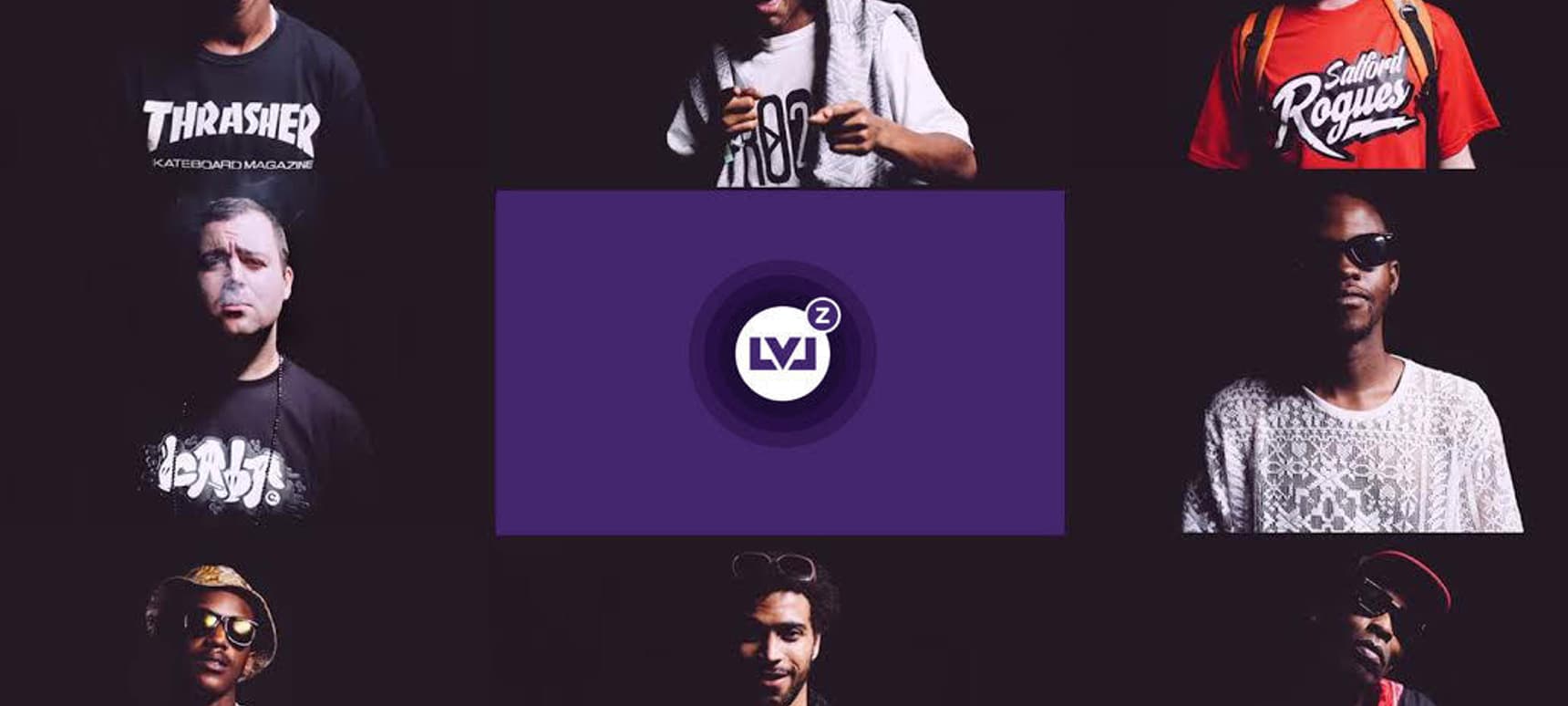 15.01.2016, Words by dummymag
11 things that influenced Levelz's 'LVL11' mixtape
I don't know what it is, but Northerners get shit done. Maybe it's the chip butties, maybe it's all the gravy, maybe it's the rain…or maybe we're just more, real? After two years of solid graft, Manchester's heavyweight music and art squadron LEVELZ dropped their 'LVL11' tape last week. I'm not going to start with the whole, "If you don't know LEVELZ" spiel because to be frank, you probably should already. You might not be able to count how many members and affiliates there are on your own two hands, or list them alphabetically whilst rolling a cigar with your thighs, but you should know at least something.
A clique working under a collective consciousness in the city that gave you cotton and Cantona, LEVELZ is a commune open for any certified peri peri hot MCs, producers, and lyricists to pass through and lay the smackdown on a beat. There's no 'beez in the trap' bullshit and with members ranging from Swing Ting regular Fox through to Swamp81 affilate Chunky, there's strictly no genre-pigeon holing either. Whether you're wearing pink flares and skating backwards along to King Of The Disco in the roller rink. walking down Dale Street thinking you're Dolomite to the g-funk tinted sleaze whip of Bow Wow, or smoking a swisher in your unicorn hair smoking jacket whilst listening to Jazzface – LEVELZ's 13 track strong masterpiece 'LVL11' most definitely has something for for you.
A pool so deep, we asked key members of the LEVELZ crew Chimpo, Skittles, Jonny Dub, Fox, Chunky, Truthos Mufasa, Metrodome, Biome, T Man, Black Josh and Sparkz exactly what inspired 'LVL11'. From line-dancing to face-paint, you might be surprised…
Chimpo
Chimpo: "This guy. I don't think the mixtape would have got finished without my man. I don't think we'd still exist as a group. When all the ego's are flying, all the fights are breaking out, and all the extra-marital affairs are being exposed, a simple 'GET YOUR HANDS OFF MY PENIS!' cuts all the tension and brings us together as one. Paul Charles Dozsa, you are a hero and inspiration to us all. Salute."
Skittles
Skittles: "It's full of truth, and this is the truth about everything."
Jonny Dub
Jonny Dub: "This guy!! Whenever I need an inspirational quote to gear me up and help keep me focused I put on this guy. His wisdom is unparalleled and he articulates his knowledge so well – a constant source of inspiration."
Fox
Fox: "Every member of Levelz owes their life to this!! It comes as standard in the Levelz starter pack. I wouldn't even know how to speak Jamaican without this…jah know."
Chunky
Chunky: "Seh nah more."
Sparkz
Sparkz: "Yeah ermm…most comes from the inside of our own heads… obviously! But ye, in no particular order…every crashed house party, every grime set in the youth club where we had to use headphones as mic's, every club night we're in where people are going bat shit nuts to all the sick music that our mates make, every half o weighed under, every one of the Teenage Mutant Ninja Turtles, every Motown song, every shade of purple…EVER, every Manc. Every, every, and everyone! Except the proper dickheads… you know who who you are."
Black Josh
Black Josh: "Myself firstly, because it's all about the Joshy. The fact I don't have to do anything to make the world evolve around me I really feel inspires the whole group to do more. My second inspiration is the female attention, as I love women. No lie, I've got with girls who thought I was one of the other man in Levelz (normally Sparkz or Truthos) and they was still chuffed when they found out I was the backup dancer."
T Man
T Man: "I will sing this from start to finish when I'm waved or having a shit day, so all the time basically. Chimps taught me the correct lyrics because I didn't know'em. I was singing random shit like please don't kill me now where it says feet don't fail me now, plus we make nuff funk disco and funkadelic/parliament are part of the influence."
Biome
Truthos Mufasa
Truthos Mufasa: "This track by WINTERTIME ZI entitled Thru It All is just one example of the type of music that inspires me and the Levelz man dem. Black Josh showed me this tune not too long ago and I was instantly taken by it. So simple, yet the nail is definitely smashed right on the noggin. When life feels like it's taking it's toll, I just cotch up to hidden gems like this. They soon have me back on track.
Check him out, I think this guy might be quite under the radar. It's always nice to be there at the start."
Metrodome
Metrodome: "The group spark influences me, being able to make shitty loops in my bedroom and having 13 over people there to help get the guts in the tunes, bring other ideas, and complete it.
The first tune of the mixtape Look Who It Is started from a boring 8bar loop I made at home called 808s n Stuff. No one heard it until Rich overheard the idea for the beat and thought it was sick.
The beat automatically made more sense with multiple vocalists on it, offering different twangs and rhythms that syncopate to the bassline and the hi-hat pattern that shifts from straight 16ths and 32nds to triplets; and hearing how the MC's use that in their lyrics is inspiring to make the beat do more interesting stuff.
It's also mint having multiple producers with different strengths, sounds and influences to their arsenal to then holla up and see if they wanna get involved too.
Biome made the beat 10000x times sicker with his ideas, production tricky and vibe. Just being able to go back and forth with someone on a tune when you're on a vibe unlocks ideas you would never have if someone else wasn't in the room with you making it happen.
When Rich ain't pissing me off, driving up my street, beeping his horn and throwing rocks at my window, waking me and my girlfriend up at daft o'clock to mix down tunes, I like to watch line dancing videos.
This is how everyone should be dancing in 2016, not all this robot, twerking, body popping shit. That's played out. It's all about grabbing that belt buckle, kicking your leg with your other leg with 20 other people grabbing their belt buckles and kicking their legs.
Fuck LEVELZ, I quit. I want to be a line dancer."
BONUS: Dub Phizix
Dub Phizix: "This is what inspires Levelz."
The LEVELZ mixtape 'LVL11' is available now (buy).