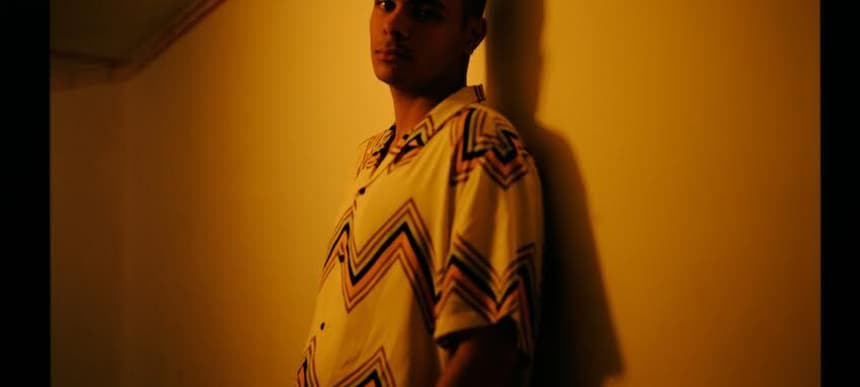 28.02.2018, Words by dummymag
The Ady Suleiman guide to Soul
In an increasingly competitive and fruitful UK R&B scene, Ady Suleiman is an all together different kettle of fish. Bringing soul music back in a big way, the London singer-songwriter has been penning heartfelt songs harkening back to the heyday of Motown's dominance for a number of years. Choosing to croon over less commercial sounding vibes, he has earned the praise of musicians and critics alike, and has a who's who of collaborators including Chance The Rapper, Joey Bada$$ and Michael Kiwanuka, and a Worldwide Award to speak of, one of the ultimate nods to his burgeoning talent. There is just something about Ady that is incredibly endearing and masterful, as he takes his craft to leaps and bounds.
With a new album, Memories, to be released in March, and new single 'Need Somebody To Love' clocking big numbers, 2018 is set to be another vintage year for Suleiman, as he continues to fuse some of our favourite genres into something fresh and novel.
In the first of our new series in which artists compile their most essential music guides, he took us on a trip down memory lane by selecting the best soul and R&B tracks from a bygone era, a reminder of the level of greatness the genres have continued to provide.
"This selection is made up of artists and songs I love and what I think will give the listener a solid guide and look into soul music," Ady told Dummy. "I tried to stick to what I class as 'strictly soul' as possible I didn't delve in its subgenres so much like Motown I feel like Motown would need a whole playlist for its self to many tunes. Stevie Wonder appears in this playlist and his songs can be classed as R&B but for me he is and very important artist to mention for me when it comes to soul.
"It's a mix of some soul classic need to knows such as 'A Change Is Gonna Come' and some more current, lesser known artists such as Lee Fields and Sharon Jones. It has some of my favourite vocalists who have inspired me such as Donny Hathaway, Amy Winehouse and Marvin Gaye. It also includes songs I used to sing when I first started out performing in a school soul band. Basically, this playlist bangs! Special shout out to my father DJ Suleiman who helped me collate this playlist. We both agree it could be so much longer and we hope you enjoy it as much as we do."
Check out Dummy's other curated playlists on Spotify.