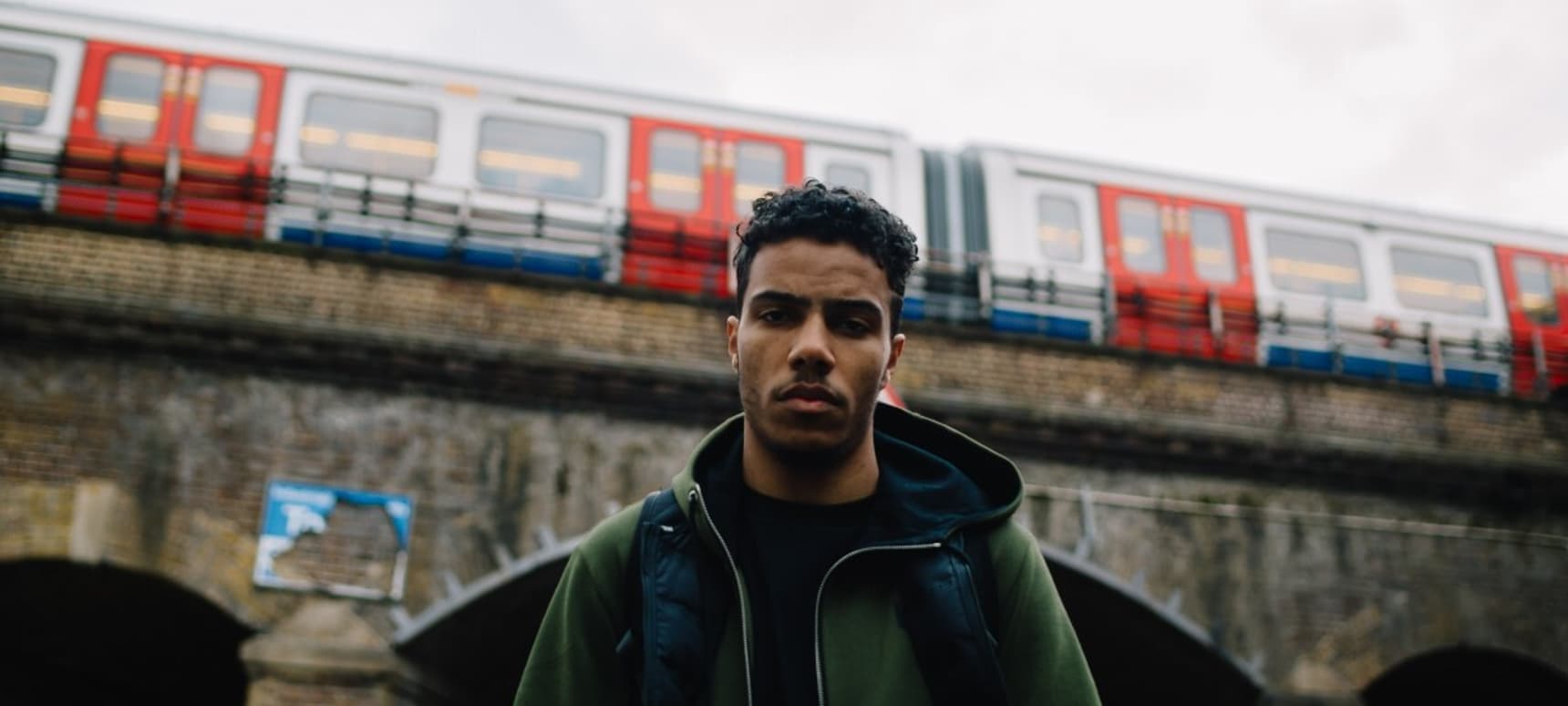 19.05.2016, Words by dummymag
AJ Tracey: "You're not gonna hear me on a track with just anyone."
One of the most striking changes in the grime scene over the past few years has been the growth in confidence and self-belief of the artists involved. Whilst grime has always involved bravado and posturing, quite often, when push came to shove and the time to release came knocking, artists take the careful route and drop commercial, radio-friendly tracks. These days, however, increased faith and belief in the scene has resulted in a number of artists within the genre who consistently release music in an unfiltered and uncensored way – resulting in an exciting hotbed of talent formed around pirate radio sets and small, intimate raves: lazily dubbed as "the new wave" by far too many publications, much to the annoyance of those involved.
One of the stand-out artists from this self-motivated scene is AJ Tracey, who caused an online storm last year thanks to the release of his first two EPs, 'The Front' and 'Alex Moran', as well as being a constant presence on radio (both pirate and legit) and shutting down shows at home and abroad. "Not to sound arrogant but I knew I was going to have a good year," AJ tells me. "I knew the ability that I possess and I knew the plan that I had and what I wanted to put out, so I thought it was gonna go well for me".
"People care too much about the guidelines in grime, but there are no guidelines!" – AJ Tracey
AJ Tracey isn't keen on being dubbed as a "new wave" MC either, claiming that he's been spitting since he was six years old. There's a photo of AJ taken by the lads at wotdoyoucall.it which could well pass into grime folklore, where he's scratching out the name "new wave" on the set list at Eskimo Dance. "There's a funny story behind that," he continues. "I had a dispute with one of the people who run Eskimo Dance. I can't say that they didn't want me to perform there but I got the vibe that I wasn't welcome. The poster in the back said Spooky and The New Wave and I wasn't about to go on any set where my name was New Wave, so I had to scratch it out. To a lot of people's disliking I showered it down and got a sick reload."
Photo credit: George Quann-Barnett
He can quite rightly view his Eskimo Dance performance as a victory, and a highlight in his career so far, but it wasn't without adversity. "Jammz walked onto the stage and as the rest of us went to walk on, the security guard grabbed me. I tried to tell him I was performing but obviously it didn't say my name on the line-up." He swears that he's never going to perform on a line-up without his name included on the line-up again, although the last Eskimo Dance in London did bill him as part of a constrained effort to book MCs creating a buzz around the grime scene over the older and more established names, who have continued to perform at the event for the last however-many-years since its inception.
Perhaps the reason why some of the older MCs in the scene seem threatened by younger talents like AJ may be due to the fact he isn't out here giving them props in the same way that others do. You're not likely to hear AJ reference D Double E ad libs, or recycle old Wiley bars, although he did indulge himself with Skepta, which premiered via SBTV last summer. "I'm so bored of this nostalgia," he tells me. "The new grime kids feel like they have to reference Dizzee or D Double, or spit on an old beat to get people to listen to them, and it's boring."
For AJ and the MCs around him, output is about authenticity first and foremost, but in a quest for originality, lots of acts have lost their way and adopted a caricatured idea of grime culture. "People care too much about the guidelines in grime, but there are no guidelines! People always say if it's not 140bpm it's not grime but listen to 'Boy in Da Corner', there are loads of sick non-140 tracks on there." Taking the same approach with his appearance as he does to music, AJ Tracey also points out the number of copycat dress codes inspired by Novelist's trademark black Nike tracksuits. "Everyone dresses like Novelist now, and look at the way Nov dances in his videos, everyone in grime dances like that now! That's saying a lot about how much people watch what the youngers are doing these days."
One thing which has separated him from the crowd is his clear and calculated plan around the timing of his releases. 'The Front' and 'Alex Moran' might both have been shared as free downloads, but they were dropped with professional-level artwork and merchandise, as well as a unique campaign to drive fans to his website. He's currently working on a new project, although concedes that the project won't be about for a while, so he "can let 'Alex Moran' sit for a little bit." As well as adding more visuals to his collection, following the success of Naila and Trapsuit, he's also going to continue jumping on remixes, but only with MCs that he rates. "Everyone you see me on a track with from now on, that means that I co-sign them fully," he confirms. "You're not gonna hear me on a track with just anyone".
Having gathered so much momentum in the last 18 months, which has seen him make the leap from the underground to being regarded as one of the scene's most exciting young talents, AJ's ability on the mic marks him out as a potential linchpin of the current grime landscape. His bars are already being referenced and replicated by other MCs, with Naila and Spirit Bomb on track to easily lay claim as the cream of grime's release crop over the past year. He's also casting his net out further, collaborating with one of the country's most promising rappers Dave (aka santandave) on Thiago Silva. Shot on location in Paris at the PSG stadium, it's a truly independent project which has been self funded without any label support. Tipping over 250,000 plays in the first week and already notching up accolades from Rinse and 1Xtra – it's further manifestation of AJ's sheer confidence and self belief in crafting his own path.
Along with his crew MTM – consisting of other young and talented MCs such as Big Zuu, Jay Amo, PK, Saint and Lyrical Strally – expect to see more of West London don this year.
AJ Tracey performs at Earth Agency & Dummy at The Prince Albert for The Great Escape, Brighton on May 20th (info). Check out more of Jeaniq's photography here.