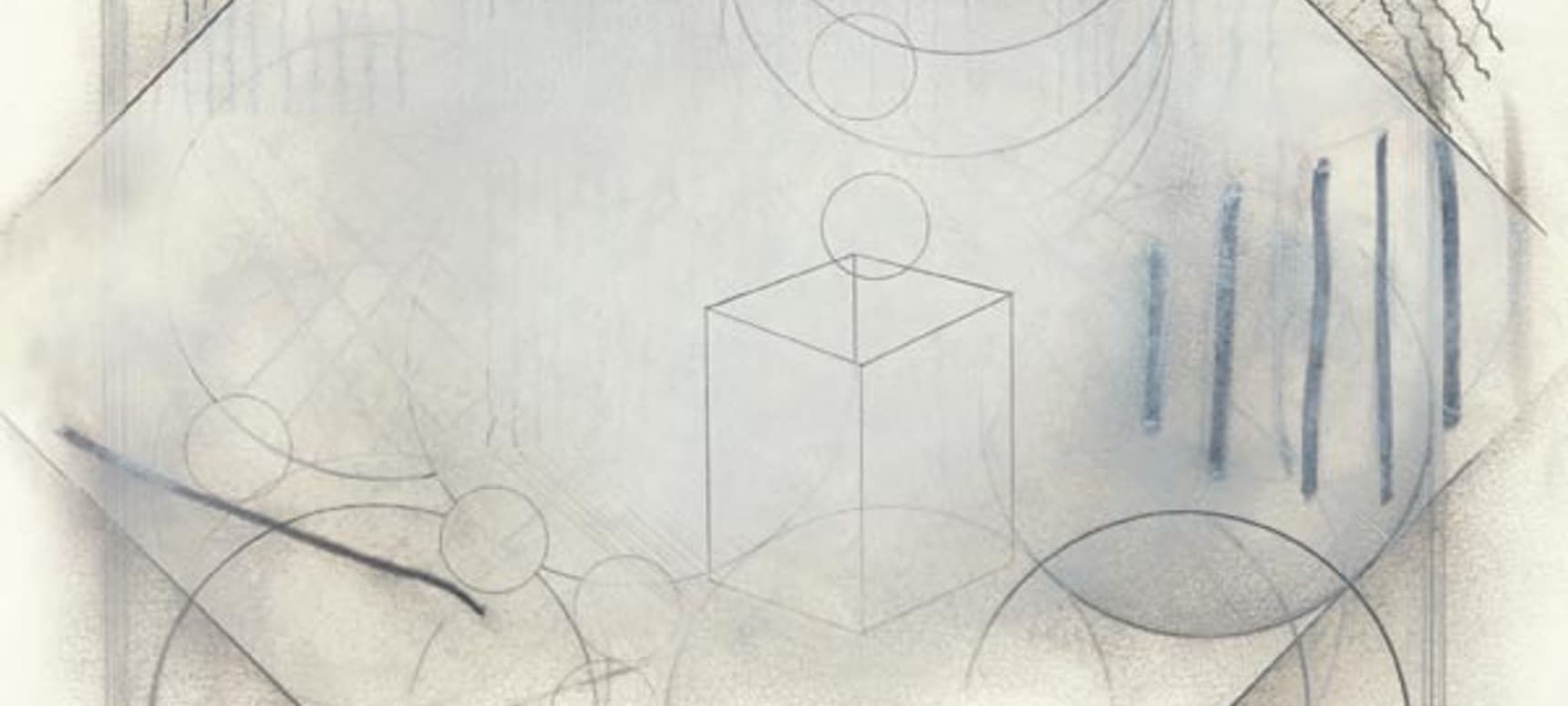 27.01.2014, Words by Anthony Walker
Album of the Week: Actress - 'Ghettoville'
'Ghettoville' opens with Forgiven, a solemn march conducted by a hollow drumbeat and an ugly block of menancing bass, immediately setting the funereal tone of Darren Cunningham, aka Actress' fourth (and supposedly last) album. Cunningham has spoken of his concern for the lives of the homeless and down-and-out in interviews leading up to the release, and the cryptic press materials also associate the artist with feelings of disappointment and lethargy, finding him: "slumped and reclined, devoid of any soul, acutely aware of the simulated prism that required breakout".
However, rather than striking out on a tangent, he has has turned ever more inward, making sketches of a city that's dirty and broken, but still heaves and occasionally even leaps with life on an album that combines the conceptual ambition of 'R.I.P', the stylistic eccentricity of 'Splazsh' and the insularity of 'Hazyville'. Following on from Forgiven, the record runs quickly but fluently through heavily distorted ambient passages, gritty hip-hop, his trademark cloaked techno, and molten funk and R&B, with very few individual parts that don't sound like they have been irrecoverably muffled or torn by his hand. The compositional process has always been a large part of his project, and it can be argued that this is the most "Actress" album that Actress has ever made, the jarring contrasts between individual tracks held together by both the knowledge of his past work and the eerie sound of a human bleeding into machines.
The way computerised bleeps and buzz are made to sound like diseased squirms in Street Corp, or the way he loops an '80s synth pop jam and ramps it up into something even brighter, bolder and scarier than the original thing on Image, are pretty astounding achievements in themselves, but one of the most mesmerising things about Actress' tracks as a whole is how strangely focused they are. Rather than introduce an idea, build and develop it, see it through and end it, he'll often start in the middle of something really good and let it mutate at a magnified scale before leaving it hanging there after a while to quickly move onto something else. This freneticism is bad for traditional narrative and momentum but gives the album a striking urgency that speaks to his distorted world view: a constant clashing of contrasted musical shapes and ideas that are picked up on intuitively then clipped and arranged to fit into the full structure.
His heightened abstraction does also add to a sense that 'Ghettoville', for all its concentration and meditative air, lacks the intensity of some his older and most realised work. In particular, there is disappointingly little of the deep emotionality that sets him (as well as his Werkdiscs colleagues Lukid and Zomby, to a lesser extent) apart from many of their peers. Nothing here really cuts through with the same energy of some of his previous work – the clouds of doom generally lift towards the last third of the album, but the jubilant Gaze doesn't convey the sheer ecstasy and wonder of an Ivy May Gilpin or a Shadow From Tartarus. Nor does Don't (a short song built around a plaintive, almost-childlike melodic refrain that, unexpectedly, recalls old Four Tet) or the splayed out, soulful heat in Rap fill you with the same kind of crushing melancholy you get when Lost or Crushed finally unravel.
All in all, 'Ghettoville' seems more about Actress shedding a skin than going out in the blaze of glory, for the simple reason that this most probably isn't Darren Cunningham's final release. Some bigger theatrics would have been fun, but there is really no need, and maybe he feels that a purge is more apt than a celebration for him at this point.
8/10
Ninja Tune/Werkdiscs release 'Ghettoville' on January 27th 2014.