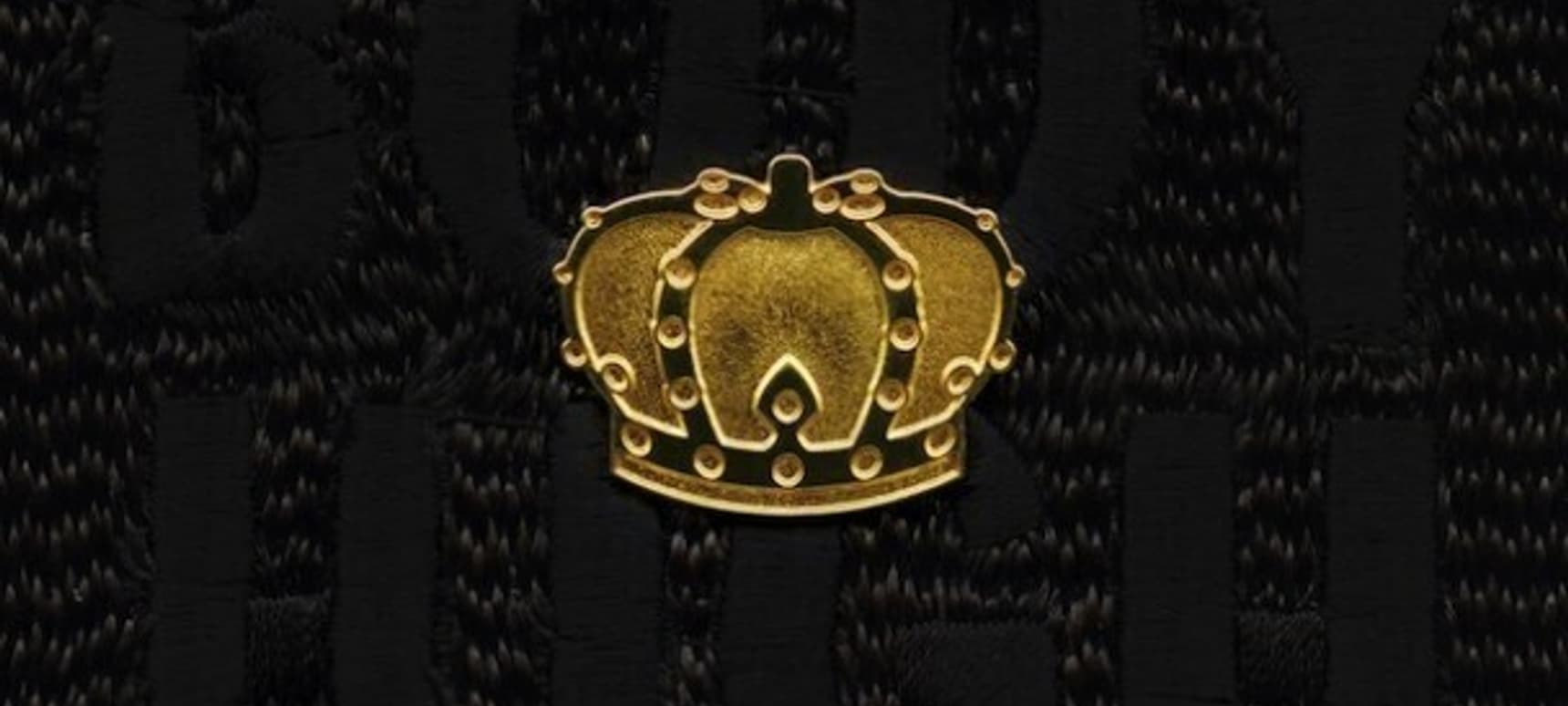 11.07.2014, Words by dummymag
Album of the Week: DJ Dodger Stadium - 'Friend Of Mine'
Back in March, Samo Sound Boy – one half of DJ Dodger Stadium with Jerome LOL – turned in a four-hour Dummy mix, and we asked him about what to expect from the duo's forthcoming debut. "I think the surprising thing is that it's a concept album with a real story," he said, "It's a techno album about a lost soul looking for salvation in the city of Los Angeles." 'Friend Of Mine' doesn't feel like a conceptual dance record with the intensity of, say, Fatima Al Qadiri's 'Asiatisch', or Space Dimension Controller's barmy-but-brilliant 'Welcome to Mikrosector-50', but its understated narrative runs through across its diva-coated, soulful vocal lines, building a record worthy of deep thought and close attention.
The release of 'Friend Of Mine' marks an important moment for the duo's LA label Body High, which seems to run off pure club energy and has a commitment to nurturing the artists that enter into their clique. Focus on Body High tends to revolve around Samo Sound Boy and Jerome LOL stripping back dance music to its raw elements, and from DJ Sliink's party-ready Jersey club to DJ Funeral and DJ Soulja-Man's Transatlantic eskibeat re-flips, there's plenty to seek out. Stripping back club music to its base points is a constant, however – in techno, footwork and Baltimore club to name but a few – and it's done because it works, and is frequently what craving club crowds demand. What sets Body High apart is how they push future club sounds while keeping their ears close to dance music's past – to the ghetto house, disco, and soul which forms the cornerstones of the scene they've developed. Their DJ Dodger Stadium project was chosen as Body High's formative release: 2011's 'Stadium Status' EP played genre hopscotch and set the groundwork for where future Body High artists could build out from.
The ability to craft euphoria along with a real bittersweet edge – which American dance music clearly learnt everything it could from soul – is what frequently puts 'Friend Of Mine' at full tilt. Love Songs' central vocal line, "Lately I've been singing your song by myself", is an emotional crusher on a power ballad-type level, putting in mind some world-wearied gigging circuit singer who's been left to dry by their a former lover and collaborator. Things don't get much more cheery when One Who Lost's down-and-out diva refrain follows suit. It's easy to get lost deep in imagining the intricacies of the mini-narrative these tracks conjure; it's equally tough not getting wrapped up in the glitzy, incessant 4/4 beats that reach to higher places. These tracks capture that essence of dancing when you're down and out – sweating off the week's pain and heartbreak and misfortune, going in hard into the beat. Samo Sound Boy and Jerome LOL craft this dancefloor dichotomy as an infectious brew: one that makes the relative redemption as By Your Side's phased falsetto pierces kick in all the more effective.
'Friend Of Mine' is clearly a record birthed, about and for Los Angeles, with that narrative that Samo Sound Boy has spoken of being teased out through in track titles and the expertly sourced vocals that are sourced throughout. While more detail may be passed on through interviews and the like, to stay close to the music we get glimpses of a character who's hit an all-time low (The Bottom Is As Low As You Can Go), going through hopelessness (Never Win) and reaching to some form of salvation (Sit Down Satan). By the time Friend Of Mine's hi-NRG thump sounds out, you can almost picture the loosely sketched protagonist sat with his best buddy, enjoying a brew and catching a game at Dodger Stadium, or looking out at a twinkling view of the City of Angels, as captured so dreamily on the video for Never Win. For a pair of club producers who clearly feed off a relative don't-overthink-it, slave-to-the-beat mindset, the Body High bosses sure know how to craft a full-length that's worth spending much more than just the exploits of one night with.
8/10
Body High released 'Friend of Mine' on July 9th 2014 (buy).