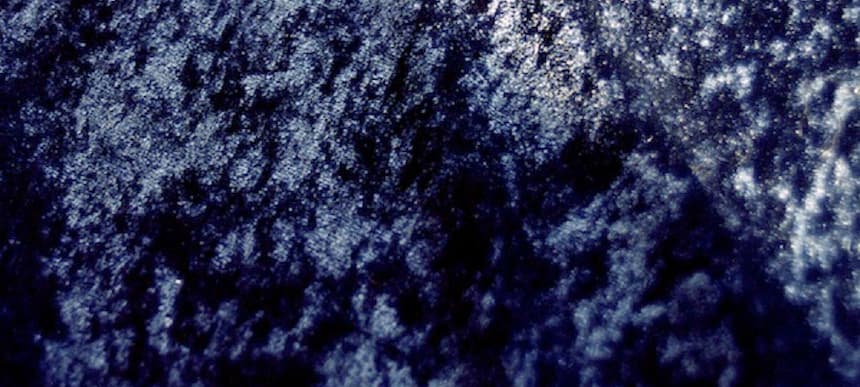 30.03.2015, Words by dummymag
Album of the Week: Fort Romeau - 'Insides'
Since releasing his debut album 'Kingdoms' on the then-infamous 100% Silk label in 2012, Fort Romeau – the creative namesake of London-based producer and songwriter Mike Greene – has never strayed too far from the general limelight. A series of EPs and singles since then have captured a slowly-but-consistently linear development in Greene's music, all of which has culminated in the sound of 'Insides'. Doing away with the previous album's colourfully embellished mixes and many but minor and somewhat subtle flourishes, the new album is, more than anything, a distillation of Fort Romeau's sound, exposing and then bringing to the forefront only the essence or essentials of what characterizes it.
Whether the soft-spoken Greene has reacted to the faint criticisms (buried within the general praise) of his last full-length's adherence to tradition is anyone's guess, but what is certain and noticeable on 'Insides' is his increased, and self-admitted, focus on honing his craft specifically with regard to composition. Also clear is the influence of earlier electronic music, which itself was undoubtedly affected along the way by 20th century minimalism. That being said, it would be foolish to fail to mention Greene's essay Slow Listening, which addressed the problem of giving due time to attention regarding music listening, as an ideological influence guiding the trajectory of his output.
This development was perhaps to be expected, especially after the stripped-down, more austere Jetee/Desire single and the 'Stay/True' EP, which contrasted with the earlier, rich but focused Chicago-inspired material from 'Kingdoms'. 'Insides' in fact opens with a song called New Wave, a fairly mellow retro/ambient number which is consistent throughout and short on variation, and although its follow-up, Folle, peps things up a bit, it's really the third song on the album, All I Want, that gets things rolling. Still minimalistic, it's deep, tight, honed, focused, and economical, utilizing its elements to maximum effect, even as it goes through compelling transitions; in short, it's dancefloor ready. The title track only picks up from where Want left off: it's sleek, it's airy, and much like Greene's work as Fort Romeau in general, it somehow also manages to feel rich and dense. Meanwhile, Not A Word recalls the Kraftwerk-y vocals of Your Light, IKB provides for a surprise welcome interlude of evocative ambience, serving as a kind of late intermission in between the accumulated and accumulating verdant-ness, and Lately, for its part, is gorgeous, beautiful, and bittersweet, a swirl of echoing synths over minimal piano.
Ultimately, 'Insides' may be a document of an artist in the process of making; still maturing, still developing. Though it strips away what it sees as embellishment and ornamentation in the name of acumination, it finds Fort Romeau inquiring and at times penetrating the nature of what identifies or defines him as a self-professed house or post-house songwriter in 2015. Fortunately, the process is more than a pleasure to behold.
8/10
Ghostly release 'Insides' on March 30th 2015 (buy).