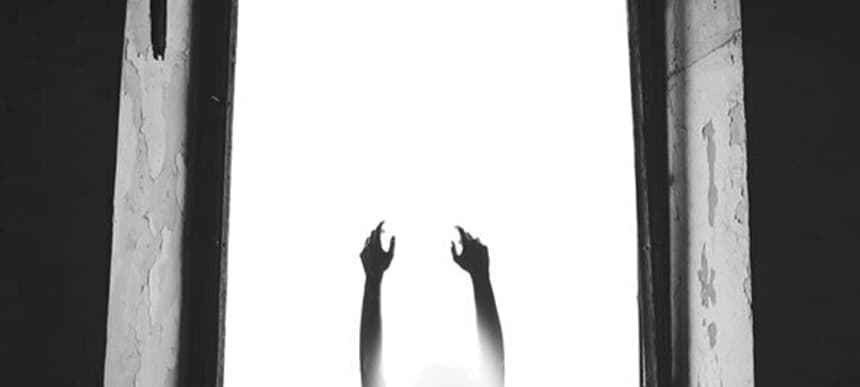 11.02.2014, Words by dummymag
Album of the Week: Illum Sphere - Ghosts Of Then And Now
Dummy is teaming up with Bleep.com throughout February to give away our Album of the Week on vinyl to one reader each week. For a chance to win 'Ghosts Of Then And Now', head over to Dummy's Facebook page.
He's put out tunes on esteemed labels like Tectonic and Young Turks for nearing half a decade now, but Ryan Hunn aka Illum Sphere's reputation still rests on his revered DJ sets and his role in Manchester clubnight/label Hoya:Hoya. Run by Hunn and Jonny Dub, Hoya:Hoya have made a name for themselves by cutting against the grain. Devotees echo the sentiments of Low End Theory obsessives, or the broad-cast net that's made London's NTS Radio such a central hub: when you turn up to a Hoya:Hoya night, you can never be certain what you're going to get. Hunn himself put this in no-nonsense terms in an interview with Dummy last year: "I play techno, but also disco, African or Brazilian records, hip hop and grime… others start and finish with a similar tempo… I think people can be unaware of how much music actually works together".
With its enduring heterogeneity, Ninja Tune is a logical place for Illum Sphere to step up his production work with full-length debut 'Ghosts Of Then And Now'. Previous releases have seen Hunn translating that understanding of musical merging to throw energetic, outsider dance shapes. His 'Long Live The Plan'/'The Plan Is Dead' EPs for Fat City Recordings, half-posing as a bifurcated album, bathed post-industrial Northern grit in suffocating artificial light; Shadowman's lumbering entropy was emblematic, thrilled even by its own prickly unpredictability. Half gnarly electro, half wistful soul, 2012's h808er exemplified Hunn's ability to shapeshift expertly across a single piece.
In its finest moments, 'Ghosts Of Then And Now' evokes and extends the qualities of these earlier works. Like the Fat City EPs, It'll Be Over Soon surges by searching out the cure for the itch: Boards of Canada-like kids bellow against clockwork ticks and twitches. Lights Out/In Shinjuku is weird and wild and just won't settle. Then there's Sleeprunner, whose first half echoes the asphyxiating tone of Fat Ballet, a free track given out when Hunn signed with Ninja Tune last year, which traded on the kind of tech-dystopia new labelmate Lorn has built a career on. But like h808er, after gliding along like a real creeper for a few minutes, Sleeprunner gulps in major-key positivity through organ chords and subtle xylophone. Slickly executed, there'd be no hesitation in naming it the album's standout.
Elsewhere, the distilling of Illum Sphere's broad-minded DJing results in a bunch of tracks that tick a few boxes, but never burst through their reference points. Shut your eyes, and At Night was a bonus track on Lapalux's debut for Brainfeeder. The jazzy percussion of Near The End is pleasant, but Shigeto's most recent album covered similar ground with far more urgency and eruditeness.
The ethic that Ryan Hunn helps instil in Hoya:Hoya is more than just commendable: their diversity and global mindset can be a model by which new generations of promoters and club nights will (hopefully) shape themselves. But a producer finding success in the album form is a very different beast. 'Ghosts Of Then And Now' isn't the album to quite match Illum Sphere's phenomenal skills as a DJ, but when at full tilt, Hunn's elaborate and energetic approach is palpable.
7/10
Ninja Tune released 'Ghosts Of Then And Now' on February 10th 2014.