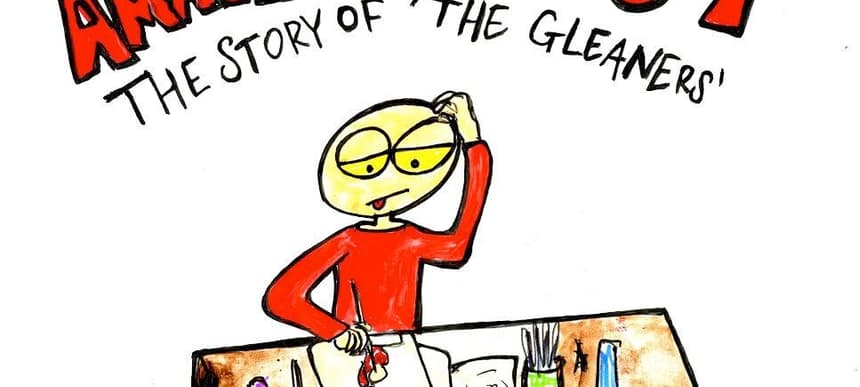 05.10.2015, Words by Natalie /
Amateur Best: the story of 'The Gleaners'
Click the first image in the gallery above to launch Amateur Best's comic book.
To mark the release of his album 'The Gleaners' on Brille Records, Amateur Best has put pen to paper to tell us the story of the release in comic book form.
In Amateur Best frontman Joe Flory's words:
"I have spent the best part of two years working on my latest album 'The Gleaners'. The idea that inspired this album came to me at least ten years before I even started work on it. Here's a comic book story about where it all came from, and a track by track analysis of the record. Enjoy!"
Open the comic book in the gallery above to find out more about 'The Gleaners' and how night-shifts, dolls houses and sticky icky chunks of marizpan have all played their part in the making of the album.
Amateur Best's 'The Gleaners' is out now on Brille Records (buy / stream).