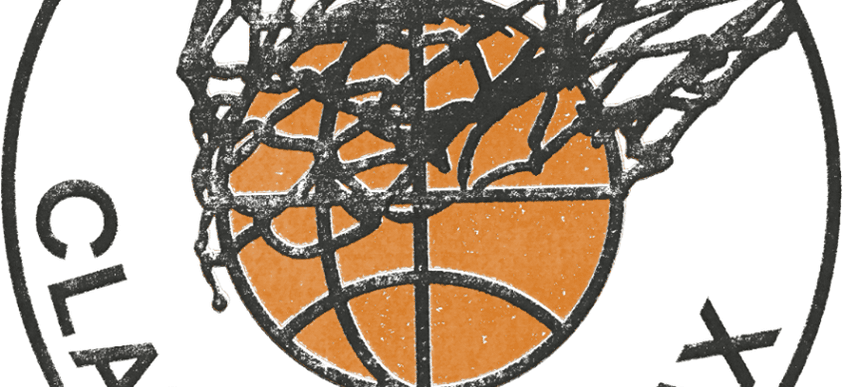 02.07.2019, Words by Felicity Martin
Anti-social club: Classical Trax on the future of music communities on social media
The platform's founder, Matt Lutz, explains why he'd like to see the return of forums and mp3 blogs...
Earlier this year, online musical community Classical Trax announced that it would be discontinuing as a platform and label. The ethos of the influential collective, originally operating as a hand-selected Facebook group, was to share global club music within a community of likeminded individuals, both established and new. Growing rapidly, it came to push some of the most exciting club sounds going, from B-more and Jersey club, to footwork, kuduro, ambient and grime, positioning its members at the forefront of contemporary club music.
Its basketball-obsessed founder, Matt Lutz aka DJ Rueckert, is continuing things via a regular Rinse show, but we wanted to find more about his decision to shut up shop on the platform and his thoughts on the future of social media as a medium for collectives to flourish.
We're seeing more and more people – particularly musicians – moving away from Facebook these days. Do you see an alternative platform where groups like Classical Trax could flourish?
I think some alternative platforms have begun like Discord and Reddit, but ultimately I think people are using Instagram and Twitter so much these days that we really don't have the need for these groups like we used to. I would like to see the return of forums and mp3 blogs, where there is a focus on older/niche music. I think 5555-5555 does a great job with their forum, as does Hipinion, but forums are becoming less and less viable as well.
What do you think about the future of social media as a resource for smaller labels and indie artists?
Social media is a necessary evil! Without social media many of us wouldn't be able to connect, but it does feel like sometimes it's information overload and we lose ourselves on socials, so it has both positives and negatives attached to it.
How could social platforms be improved in order to make way for these independent collectives?
I think one way to do this is bring back mp3 blogs and have links between the both, I think having blogs and having positive social media outlets are important.
Have streaming platforms made it harder or easier for smaller producers to get recognised?
I feel like streaming platforms are great for bigger artists but I do think it hurts smaller labels because a lot of the time, fans are small in numbers and aren't streaming music like we think? It is a tough situation with streaming but, going back to my last point, it's a necessary evil.
Could streaming services do more to help the less-bankrolled artists and labels?
Streaming services could really open the market to paying more money to artists as well as pushing labels just as much as solo artists.
What's your primary method of discovering new music these days?
I still use recommendations from friends on social media and I use Soundcloud and Bandcamp.
What about some of your favourite discoveries from Classical Trax over the years?
I have so many discoveries over the years that I love so much. I would have to say one of the biggest was discovering gqom after hearing a few tracks in a few friends' mixes and I was able to put this mix together!
What future projects do you have in the pipeline?
Right now we have some stuff coming up with JEROME and Kenyon Sound – both labels are very important to me and also this summer I will be unveiling a project focusing on more of the fringes of house/techno.
10 Members of Classical Trax To Keep An Eye On, according to Lorenzo BITW