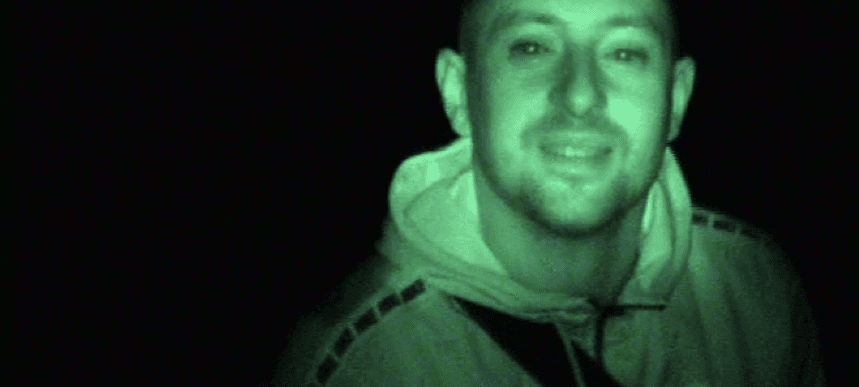 22.11.2019, Words by Felicity Martin
Explosive Baltimore club and UK funky bootlegs: the influences behind Bok Bok's 'Pure Shores'
"I remember when for a second this tune was blasting out of every tinted car in London, that was a good summer..."
For over a decade, Bok Bok and the Night Slugs imprint he co-founded have been cutting up dancefloors in London and beyond. The south London label splintered out of a series of parties in Camberwell in the post-dubstep era of the mid-'00s, and its influence on underground dance music has been undeniable ever since.
He recently dropped double single 'Pure Shores', his first new tracks since 2017 (although he's been active in other areas of the music world, including releasing Girl Unit's 'Song Feel' album via his label this year), and the 12″ is a couple of shimmering cuts poised for the rave. Two edits of the same track, Bok Bok flits between an 'HXC' and 'OG' mix, hiking up the tempo on the former for higher energy floor play. We invited Bok to tell us more about the influences behind the release, and the tracks that informed the record that's been doing the rounds in DJ sets and beyond towards the end of '19.
Karizma – 'Darqness'
"An eternal influence! Karizma's house music is fuelled by Baltimore club logic and that's the first reason I fell in love with it. I came for the rhythms and stayed for the evocative synth atmospheres, like the swells of epic, flanging vamps on this classic cut."
E-Dancer – 'Pump The Move (Kenny Larkin Mix)'
"Too obvious? Either way this stomping, pumping Detroit rave anthem is never not on my mind."
Blaqstarr – 'Supastarr 2.0 (Tactic Mix)'
"Another genius and Baltimore staple, Blaqstarr is one of the best to ever do it. On this track him and Tactic come like the 'Pass The Dutch' x 'Touch It' beats x club music x clapper riddim. So timelessly sick."
Dj Spen & DJ Technic – 'Gabryelle (D Malice Remix)'
"Banging UK funky bootleg that retrospectively became an official remix of this famous Defected track (which I only just found out when looking this up, just now!) I remember when for a second this tune was blasting out of every tinted car in London, that was a good summer."
DJ Technics – 'My Life Extra'
"More explosive B-more minimalist perfection here, as popularised by the TV show The Wire."
Head High – 'Burnin (Keep It… Mix)'
"I was so into this hardcore/rave side project that Shed did! Crazy good, modern productions, the power on them in insane. I especially love the dynamics on these and the use of breaks. LOL I saw Shed say he was just having a bit of fun with these WTF?! The sidewinding rhythm on this cut in particular stands out for me."
WK7 – 'Higher Power (Hardcore PCK Mix)'
"… And this one: I love the string with the ~1990 Acid Dub vamps and the breakbeat drums, impeccable."
Jaydee – 'Plastic Dreams'
"TBT! This R&S organ rave throwback always puts me in a zone. Lounge jazz freakout x stomping hxc breaks: 💃!"
Reese – 'Just Want Another Chance'
"Origin of the infamous 'Reese bass' that would later go on to define speed garage and D&B. This bass sound is what I was thinking about when writing the sustained Polysix bass on 'Pure Shores'. It came out really different but that's all good."
Hysterics – 'Empty VIP'
"Night Slugs deep house from Girl Unit's split personality/alter ego. Still my afterhours fave. Look out for a vocal version coming soon!"
Bok Bok's 'Pure Shores' 12″ is out now via Night Slugs – stream/purchase it here.