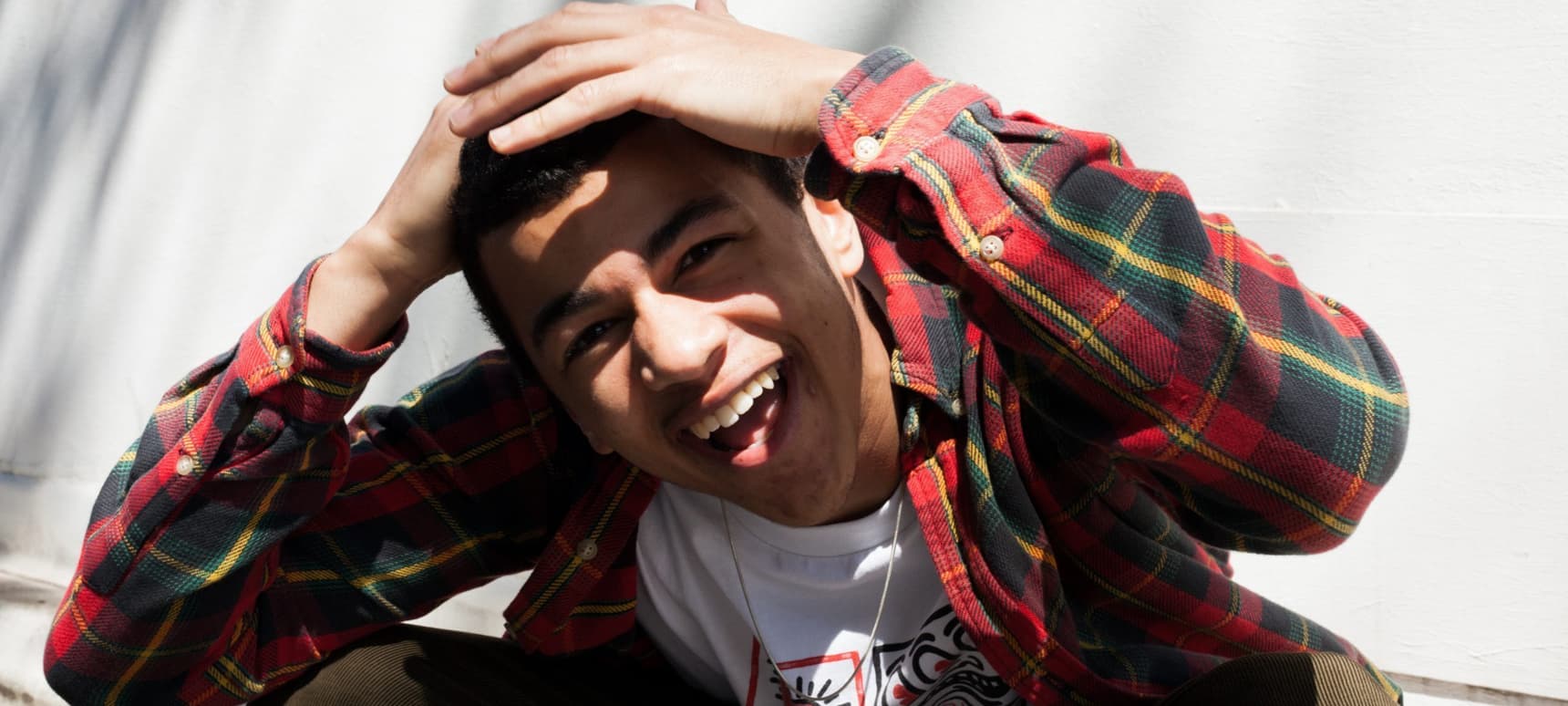 16.06.2020, Words by Felicity Martin
BRAND NEW: Deema
We speak to the ex-The Square MC pushing rap in exciting, bouncy new directions...
BRAND NEW is a series where Dummy meets some of the artists on our Spotify playlist of the same name: a weekly-curated selection of all the best up-and-coming acts. Today we chat to Deema, a south London MC who came up through Novelist's The Square collective before treading his own path and forming a wholly unique sound, one that caused us to ask him to play a party of ours last year.
Signed to Different Recordings, today marks the release of 'Rat Race' follow-up 'Hash Brown', a slice of bouncy rap featuring the production work of longtime collaborator Dom Valentino, which arrives with a video set in a cheerful greasy spoon. It's the second taste of upcoming project 'Chew Your Food', a seven-track EP that's set to introduce the rapper to an even wider audience. We threw a few questions Deema's way to find out more about how quarantine's been treating him and his future plans.
Hi Deema! Summarise your lockdown experience for us. What's been getting you through?
"I have been playing Call of Duty relentlessly. Seriously. Also, I have been learning to cook and bake a lot of stuff. Recently made tzatziki and marble cake. My girlfriend is staying with me for the moment as well, that's nice."
'Rat Race' is out now – have you ever had a job where you felt like you were living in a rat race?
"I have only ever worked at one restaurant (where I still work/get furlough aha) and yes, when I was the kitchen porter it felt like I was the rat indeed. Washing up isn't much fun."
What can we expect from your forthcoming 'Chew Your Food' project?
"Expect the unexpected. I haven't strayed too far from the music I was releasing before but I wouldn't call it the same either. Me and my producer Dom worked hard to make the project sound a certain strange bouncy way and we found it to be a really experimental process working on the different songs. We took influence from Brockhampton, Kanye, Dizzee Rascal and Jamie T."
Can you think back to your first musical memory?
"No I can't, sadly, but I can remember getting down to 'Hey Ya' by OutKast and 'Firestarter' by Prodigy, aha."
Name some of your greatest influences.
"OutKast, Plan B, Dizzee, Skepta, Jamie T, Jay Z, Anderson .Paak, Kano."
You've collaborated with Kish! before – are there any other collaborations you'd really like to do?
"I want a song with Jorja Smith, Common, Little Simz and me would make a cracker too. Kaytranada is a big shout also."
Follow our BRAND NEW playlist here.