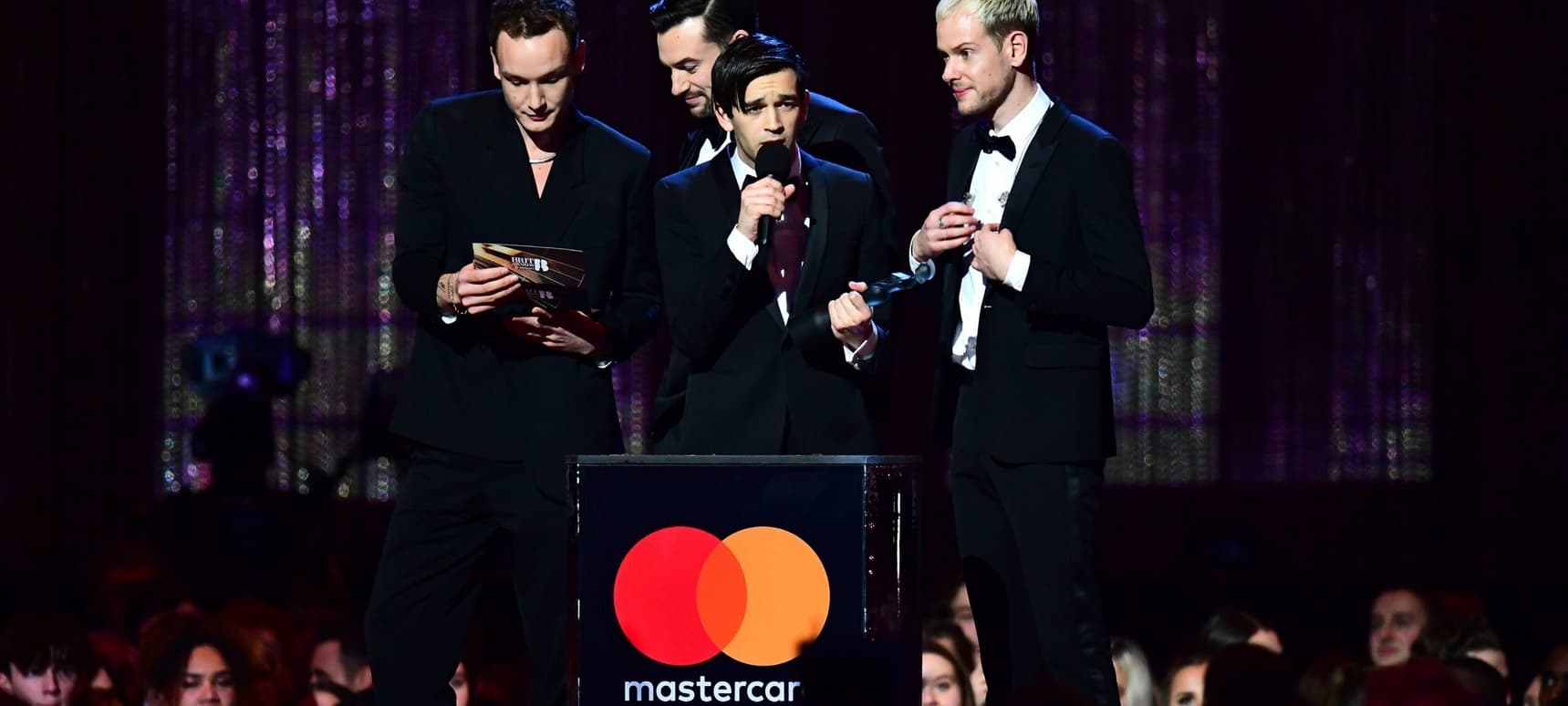 21.02.2019, Words by Felicity Martin
Woke acceptance speeches and weak feminism: five takeaways from the Brit Awards 2019
Women were honoured and powerful acceptance speeches were made, but how far did this year's awards go in terms of progressiveness?
It's fair to say that the Brit Awards will never be a true, honest measure of British music. It's essentially a ceremony designed to celebrate success in terms of sales (a stark reminder of this was Ed Sheeran winning the Global Success award for the second year running, despite not releasing any music in 2018). But while the Brits do tend to champion acts with more commercial viability than the true innovators shaping British music, there are always some moments when forward-thinking, game-changing artists are rightfully honoured. Now that all the fanfare has died down, here are the main talking points from the event.
The 1975 used their platform to address misogyny in music
Last night the band won two Brits (which seemed like a surprise to the quartet, although the double win was accidentally leaked via a pre-taped advert on a TV channel before the ceremony had even started…) Frontman Matty Healy used his moment on stage to speak out about male misogyny and the power structures enabling abuse. Reading out a quote by The Guardian's Laura Snapes from a recent essay about disgraced musician Ryan Adams, Healy said: "Male misogynist acts are examined for nuance and defended as traits of 'difficult' artists, [while] women and those who call them out are treated as hysterics who don't understand art." Given the freshness of the abuse allegations surrounding Adams, Healy's speech felt powerful and important.
Giggs might not have taken home Best Male, but he proved how much he means to UK music on the night
George Ezra scooped the prize for Best Male (who host Jack Whitehall described as the "Prius of pop"), in a move that felt very Brit Awards. Aphex Twin was also up for the gong, but Ezra's win was no surprise from the awards ceremony. As well as Richard D. James, we were rooting for Giggs – whose 'Big Bad' album drops tomorrow – but the Peckham rapper was celebrated in his own way at the Beats by Dr. Dre afterparty. He took to the stage following DJ sets by DJ Spoony, Rampage and Zane Lowe, with long-loved cuts like 'Talking Da Hardest' and 'Look What The Cat Dragged In' going down a storm.
Jay Z and Beyoncé have a GSOH
Remotely accepting their award for International Group (if a husband and wife pairing really counts as a group?), The Carters posed in front of a portrait of Meghan Markle styled as Queen Victoria – in a move that clearly applauded her position in the Royal Family and could've been intended as a critique of the appalling way the UK tabloids have treated the Duchess of Sussex. 'In honour of Black History Month, we bow down to one of our Melanated Monas,' Beyoncé wrote on Instagram. Jay Z adding "you're welcome" right after his collaborator's speech was another light-hearted moment from the power couple.
Women were honoured, despite some weak feminism on display
Jorja Smith, Dua Lipa and Little Mix all shone on stage, Ariana Grande deservedly won International Female Solo Artist, and there was a clear thread of female empowerment running through the evening. Jess Glynne's performance of new track 'Thursday' was hailed as "inspirational" and "empowering" for its message about female self-worth. On a stage designed by Es Devlin, Glynne (along with 70 women including HER, influencers, and even her mum) wiped her makeup off in front of a mirror. The message was undoubtedly well-meaning (you're enough as you are! etc.), but came across as a weak, Jameela Jamil-esque brand of feminism. Dictating how women should or shouldn't present themselves is rarely helpful to the cause and, in an industry that still forces women to look a certain way, the so-called 'radical' act came across a little hollow.
The Brits still have a long way to go in terms of representation
Even in the international categories, there was no mention of huge acts like the pandemonium-causing BTS, or Spanish language artists like J Balvin and Bad Bunny who have blown a hole in the international stage as of late. Instead, the nominees were largely North America-centric, and it felt like a huge quantity of incredible music had been sadly overlooked. It's also been noted that, judging by the champagne-sipping occupants of the tables in front of the stage, the music industry as a whole is still looking overwhelmingly white, old and male.
Related: Read '10 Things We'd Like To See Happen At The Brits Again'