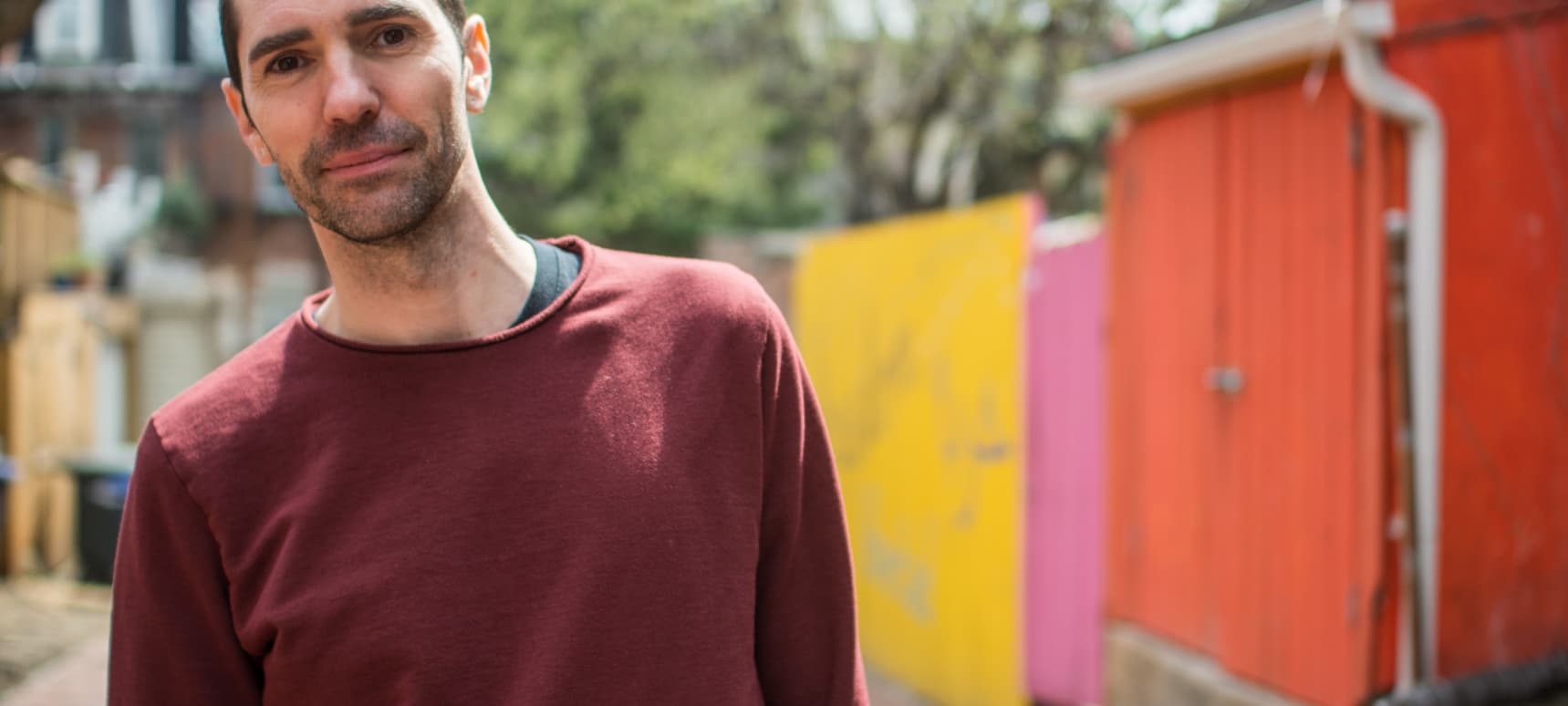 08.08.2019, Words by Felicity Martin
Cop or Drop? Martyn reviews the singles
The Berghain/P-bar resident DJ and producer gets his teeth into five of the week's new releases, from breaks to rap to electro-pop...
Cop or Drop? is a new series on Dummy where we invite a musician to either slate or rate the singles we present them with. In the hot seat this week… having just released his 'Odds Against Us' three-tracker on Ostgut Ton, which sees him delving into drum 'n' bass and twisted 2-step, Berghain/P-bar resident DJ and producer Martyn delivers the verdict on some rap, breaks, electro-pop and more…
Dorian Concept – 'Booth Thrust'
"Dorian Concept – man he is a wicked musician honestly, so talented and a lovely person as well. Haven't heard much solo work from him recently as I know he plays in several Brainfeeder related outfits, but this sounds great, actually reminds me a bit of older broken beat/Goya type stuff like IG, Kaidi Tatham and other Bugz in the Attic releases, and what I like especially is that he kept the tune quite straight and basic, 'cos I know he can solo but it does make some of his tunes quite hectic and tough to play. I prefer the solo'ing on his live shows if I'm honest. 8/10 from me for this, I checked out the flip-side of this as well and that's also really nice!"
Alexina – 'London'
"This reminds me of riding in one of those decked-out Toyota Corolla or Honda Civic Ubers with the race car interior, reeking of large amounts of Axe body spray and the volume cranked up to max playing dubstep trance bangers and electro-y pop hits. I try to be nice and share a few words with the driver 'cos I'm always a bit paranoid about my rating. I think I'm at 4.85 now which I thought was really good but then I read an article the other day that that's actually very mediocre. Video looks pretty PRO though, hay is that where Oval Space is? Why would you wanna burn that bit?"
Aya Nakamura ft. Lil Pump – 'Pookie Remix'
"LOL – I'm about 30 years too old to say something remotely constructive about this."
Lone – 'How Can You Tell'
"Ahh Lone – great, great producer, his music always sounds so fat, and full, kind of annoying really… You mix it in and it completely takes over the mix – sign of excellent production. Matt's also got just the right amount of dreaminess in his music for me.. Love this, very Future Sound of London but still feels new as well. Classy use of the Silver Blade break. Must say I wish more people would find more original ways to use classic breaks, just stretching a sample in Ableton to the right speed is kind of lazy, right? And how many Think breaks can you really play in one set? There are so many wicked drum breaks around, some need a bit of work, some layering, some slicing. Anyway Lone knows the deal and that's that!"
GKR – 'Enn Að Læra'
"Wow that's a lot of lens flares! I guess the video is kind of funny in an ironic way, especially the tractor scene and him losing his shoe, but if I'm really honest, I've never felt that irony or some sort of ironic "statement" is a quality that makes music interesting for a longer period of time. It's more like a meme, where you watch the video, type LOL (but actually just blow air through your nose), then go on to the next thing. And if you don't watch the video but just listen to the music it's just someone rapping in Icelandic over a pretty standard beat. But hey who knows, maybe I don't get it, that's also very well possible!"
Martyn closes Berghain on Friday (more information here), and an Australia/New Zealand tour planned for October. You can buy some new specially-designed Martyn tees here.