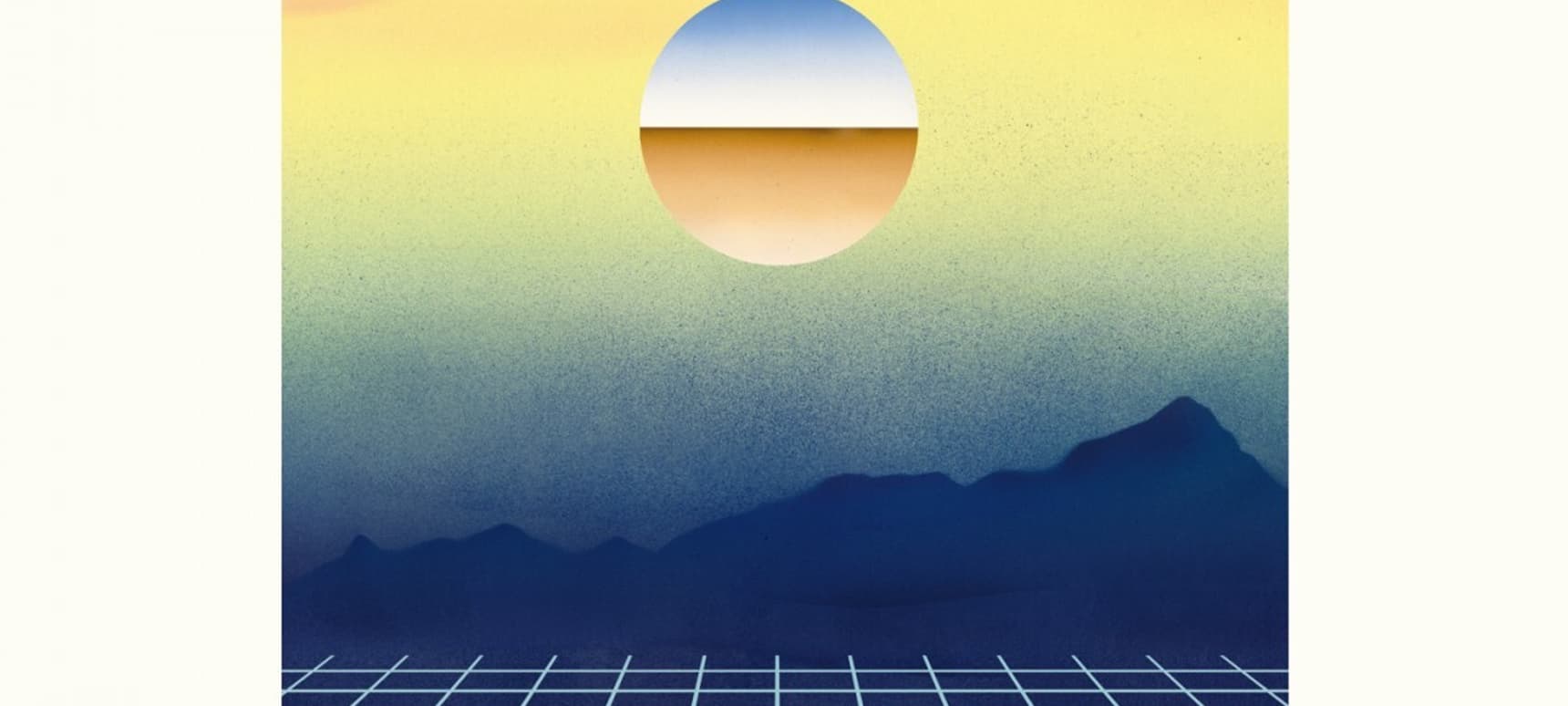 13.04.2016, Words by dummymag
Watch: D.K. - Memories
Parisian producer D.K. dropped his new LP on Antinote late last month and it's purely delightful. On first listen, 'Island of Dreams' gives nothing but a relaxing notion. Imagine the sound of water trickling between swaying palms, seashell, and an impromptu yoga session. Sunbathing doesn't feel to far away, either.
It's true – D.K. knows how to bring a touch of '80s with his sensible synthpop vibes, and the result is not kitsch…but conscencious. Also known to work under his alias 45 ACP alongside close friend Ron Morelli of L.I.E.S. Records, their collaborative productions are lo-fi with a nod to Chicago house, and gives D.K. a doorway to embrace a new shade of his music: a little more experimental and maybe more accessible for listeners in search of lyriscism.
Exclusively sharing the visuals for his sunset-ready track Memories – which was shot in a studio somewhere in Paris and during a trip to Twenty Nine Palms, California with Bureau Kayser – we caught up with D.K. to find out more about his journey through spaces that traverse melodic synth and afro percussions and his thoughts on the French scene right now.
Everybody is talking about your 'Island of Dreams' LP, with lot of gratification. It's cool for a French DJ to be appreciated in house and techno music and it seems you are part of the French 'nouvelle vague 'of electronic music right now. What do you think about the country's scene today?
D.K.: "Honestly, I don't know if we can talk about a 'nouvelle vague' mostly because, in my opinion, it refers to a particular genre, style or movement. Right now in Paris there are quite a lot of producers and music activists who are doing really interesting stuff, but you just can't relate all this to one genre or style only. My friends are the the Antinote crew are a perfect example of that, consisting of Low Jack, Ron Morelli, December and Abraham from Mind Records to name a few. In that sense, we can probably talk about a new French scene, but that's something I just couldn't really define."
Antinote is a very particular label, resting somewhere between pop and house music, with lot of undergound influences gathered from across the world. Antinote is kind of an alternative and hybrid label. How did you find your place in this team?
D.K.: "Two years ago, I was looking for a French label to release my stuff. At that time, I didn't really know Zaltan, but I had listened to a bunch of records he had put out like Iueke or Geena. The music itself and the art direction by Check Morris (aka Nico Motte & Mathias Pol)…I found it all super fresh. Then I met Zaltan through my mate Low Jack and we started hanging out. Our collaboration began quite spontaneously."
What's funny is that you completely undertake two aliases – D.K. and 45 ACP. For some producers, an alias is a way to distance themselves from their first approach in music and for others it is to get closer to what they lost in the first place. But for you, it's like a schizophrenic gate. 45 ACP is more muscled and harsh, whereas D.K. is soft and gentle. You are a little bit like Hulk!
D.K.: "[Laughs] I don't know! I love exploring different styles and sounds so much that it was quite difficult for me to propose only one project. It's not really schizophrenic, it is just me trying to do and express what I like."
What is your secret weapon in your set? The track you always play which creates a general euphoria?
D.K.: "I've been playing quite a lot of UK house from the '90s lately. I really dig that track on Outer Rhythm."
D.K.'s 'Island Of Dreams' EP is out now on Antinote (buy).