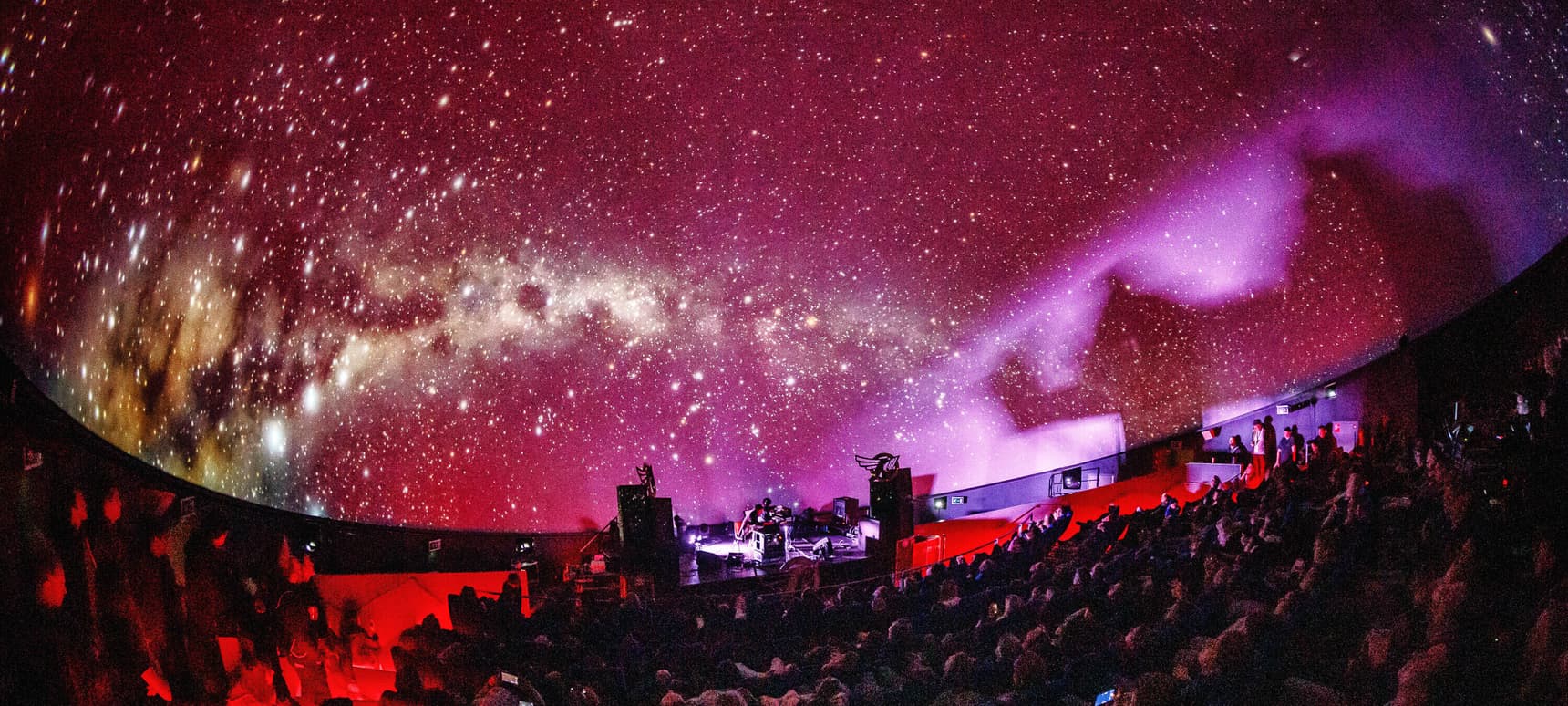 22.01.2019, Words by Felicity Martin
Eurosonic Noorderslag 2019's success stories came from unexpected sources
Dummy reviews the Netherlands festival with a reputation for being the finest new music showcase in Europe...
"Bloody foreigners," the shopkeeper gestures towards me, before adding a wink to convey levity. As a progressive student city that prizes itself on inclusivity, it's fair to say that Groningen's warm hospitality is matched only by its puzzlement at the events unravelling in the UK, a series of spread-legged power stances that appear both hostile and ludicrous to the rest of the world.
Later that evening I'm sharing a cigarette with another local outside a bar, who visibly rallies himself to present the question in the way that one might ask out their high school crush: "Do you like Brexit?" I do not. I like watching European bands and drinking cheap gin at equally unsustainable rates. Thankfully I'm at Eurosonic Noorderslag, the finest new music showcase in Europe, where my remit extends to both.
On the first night, however, things kick off in a gentler manner. Estonian duo Maarja Nuut & Ruum are an act built on the confluence of organic and processed sounds, and it works beautifully: Nuut's vocals and looped violin parts duck and weave between the electronic treatment, with the resulting ambient soundscape radiating through the church we're stood in. After Dutch artist Pitou delivers another phenomenal set, cementing her reputation from last year's The Great Escape, it's on to the Music Moves Europe Awards, where we're greeted by the unexpected sight and sound of Jools Holland leading the crowd in an afrobeat-tinged chant of 'music moves Europe'. After everyone's thanked their mums, Bishop Briggs takes to the stage and launches into a blistering set, her 2016 surprise hit 'River' still sounding absolutely massive.
In a year with arguably less hype acts than previous editions, the week's success stories came from a few unexpected sources, with Thursday night delivering especially bright standouts. Italian artist Any Other had been on my radar after speaking to her about new album 'Two, Geography' last year, and consensus seems to be that her show was one of the highlights of ESNS 2019: brave and vulnerable, jazzy and watertight, the show is electric.
Over at Simplon, Icelandic singer BRIET offers something different but equally sweet, not least when she brings out the exquisite 'In Too Deep', a sad pop banger that deserves huge audiences. Perhaps the finest performance of the whole week arrived with Reykjavíkurdætur ('daughters of Reykjavik'), a feminist rap collective from Iceland who turn the outdoor Eurosonic Air stage into the biggest party in town. What are they rapping about? Sex? Art? Poststructuralism? Subprime mortgage rates? Groningen puts its collective hands in the air regardless, for it cares not.
Friday offers a host of bigger names and, accordingly, a host of bigger queues – but as usual, we manage to spot a few hidden gems. The evening begins with an energetic walk up the city's enormous Martini Tower, with a surprise waiting at the top: an incredible, candlelit acoustic performance from Dutch rock band Luminize, which proves to be more than worth the cardio workout to make it there.
Next we're off to USVA, and with a succession of promising singer-songwriters coming out of Italy right now, it's little surprise that Alessio Bondi is a joy to behold. Backed by a veritable carnival of musicians, his songs are a welcome beam of sunshine and warmth on a cold evening in the Netherlands. Glasgow's Free Love are perhaps more acclimatised to the weather, though they waste no time in working up a sweat. Having seen the electronic duo live last year, I already knew they were one of the best live bands in the UK right now, but it's still a treat to watch everyone's reactions as singer Suzi Rodden climbs up and starts strolling around on the bar for the first time.
Knowing that the night will end in similarly energetic fashion, it's time for a breather. In another win for Iceland's music scene, post-rock two-piece Hugar are perfectly staged in one of Groningen's most beautiful churches, and they deliver an equally majestic set, the kind that makes you want to close your eyes and soak up as much of the sound as possible. Across town, Jacco Gardner's Somnium was definitely one to keep your eyes open for; performing in the city's planetarium, it's a dazzling visual show, even if Gardener's psych accompaniment is occasionally a little too meandering.
A party or two later, it's time for me to stumble back to my hotel ship. On the way, I pass a group of Dutch friends heading for a pint. "Hey, you coming for a drink?" they ask me, casually, like just being friendly and welcoming to strangers on the street might be a viable option in life. Ten minutes later I'm packed into a heaving pub at 4.30am, being handed a pint from my new best friends. It's the kind of spirit that makes me want to be more open, more sharing, more in love with the world's bright corners. More, you know, European.