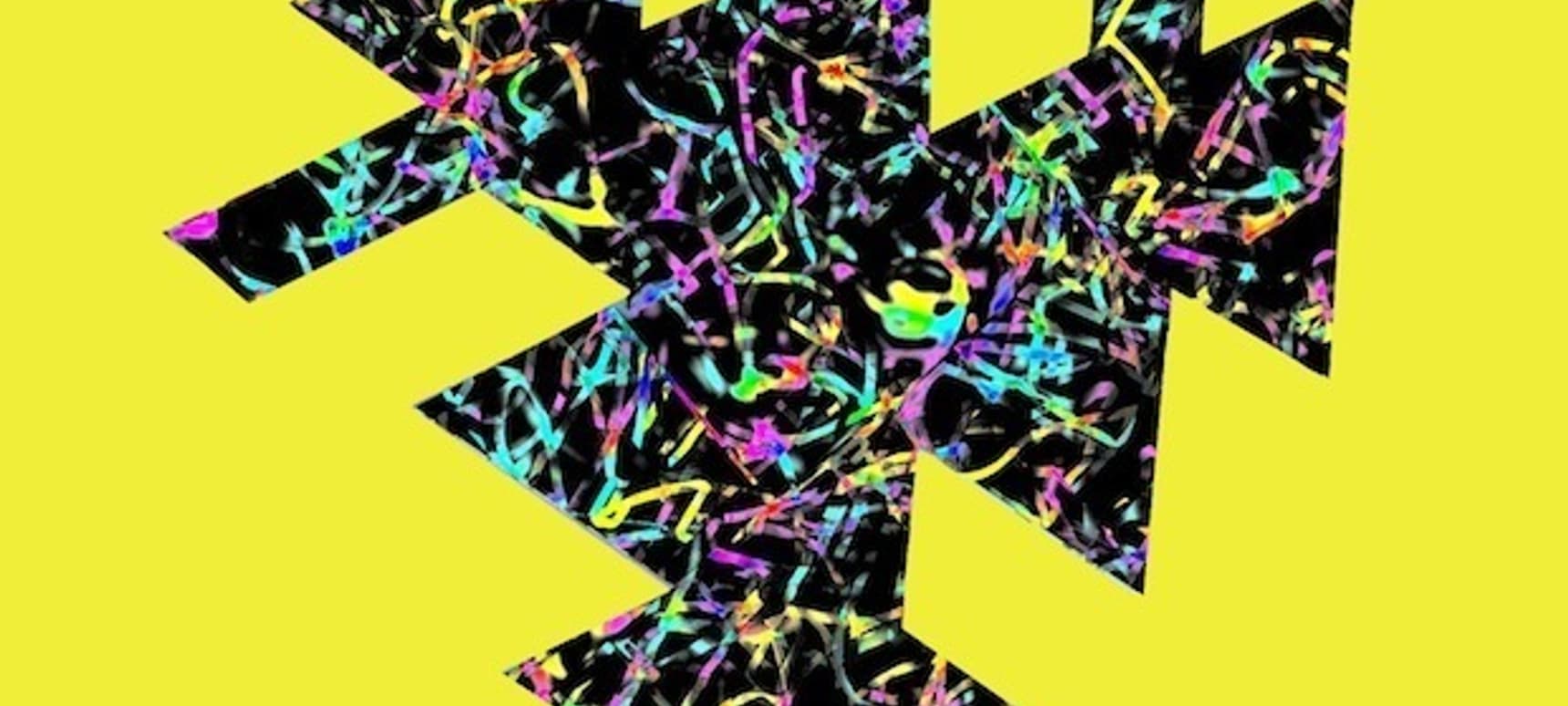 10.09.2013, Words by Steph Kretowicz
Factory Floor – 'Factory Floor'
Whether or not you embrace the new-and-improved Factory Floor is, for the most part, a matter of taste. Those attached to the London-born trio's post-punk days of noise-infused anxiety riding the wave receded to an ebb of Joy Division and The Fall acolytes, will probably not appreciate the minimal, camped up hedonism of the band's self-titled debut. Nik Void's emasculated guitar is unrecognisable among the beat-obsessed insistence of Fall Back, the occasional blunted strum in the background echoes an endless panic, amid the ceaseless fire of synth man Dom Butler's arpeggiated bass, drummer Gabe Gurnsey's live kick drum barely keeping pace. There's a literal echo of the past in Two as Void's guitar is suspended within its own wavering deconstruction, as strings quiver, bounce and beat against themselves, emerging in a space abstracted by inserts of silence over one aching minute.
Others will appreciate the off-note reduction of dance music to its essence. Such a decision, to move its noise, punk and post-industrial past into the grid-like movement of electro-escapism, is not only a shrewd decision business-wise (as if that's ever been a factor in the long-struggling trio's oeuvre), but a culturally aware one. That's because the moment, so to speak, has moved well beyond the dead-eyed provocation of the jobless and disenfranchised youth of Factory Floor's early influencers (their past Throbbing Gristle and New Order-related collaborators included) and into the fearless pleasure-seeking of a generation with no hope. Here, a guitar is not a virile weapon to be wielded with the deluded drive to revolution but taken apart, tugged and tormented by its fastidious warden, turning frustration inwards. Pitched, processed and manipulated, all the refuse of the past – Factory Floor's four year history, work with sound artists, a vintage mixing desk inherited from the Eurythmics' David Stewart – has been condensed to its essence, a heart for the heartless, a rhythm for the rhythmless. This is not music to sit and brood to, it's made for movement, however awkward.
Hence the jerky anti-funk of Here Again, the stuttering energy around Void's ever-obfuscated lyrics, never revealing what exactly is that is "on [her] mind" while stammering through How You Say. Shapeless, pointless and ultimately meaningless, Void reveals language – her voice often pitched and processed to unrecognisability – for exactly what it is as a series of sounds and actions produced by bodily functions, while the unwavering forward motion of Two Different Ways generates a benumbed intensity no amount of shrieking and thrashing about could outdo. Because, as a band born from its affinity with early industrial and transmuted to its own perverse ritual of future-tech primitivism, what matters now is not that they've so unceremoniously abandoned those original fans of a rock orientation, but they've managed to encroach on a dance one and shift its very core.
7/10
DFA releases 'Factory Floor' on the 6th September 2013.