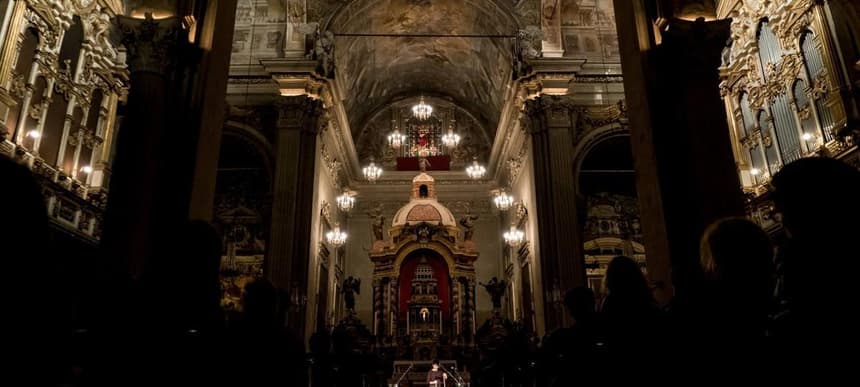 07.12.2018, Words by Daniel Laxness
NODE Festival in Modena was a cultural experience like no other
We paid a visit to the intimate and forward-thinking Italian festival set in the most unique venues...
Walking through the paved streets of Modena is a treat in itself. The orange-tinted architecture and picturesque plazas that make up this ancient town are a reminder of the city's extended history and Italy's deeply rooted relationship with tradition. As you wander amidst the locals and curious tourists, you come across various scenes of everyday life, museums, galleries, theatres and of course food, so much delicious food!
Like most Italian towns, Modena has its own culinary staples – "tortellini in brodo" (tortellini in broth), cured meats, balsamic vinegar and deliciously refreshing sparkling red wine known simply as Lambrusco. Home to a lot of history, Ferrari sports cars and opera superstar Pavarotti (whose picture was plastered all over my hotel), Modena also serves as the beautiful backdrop and humble abode to NODE Festival.
Run by a small group of passionate people, this four-day multidisciplinary festival showcases some of the most exciting international performers in some of the most intimate, unusual venues imaginable. From Visible Cloaks performing in the city's most historic cultural centre to Masayoshi Fujita's unique vibraphone-based compositions in a Baroque church, to finding yourself hypnotised by Tomoko Sauvage's celestial music in an old anatomic theatre, it's safe to say this festival's setting is absolutely priceless.
With the majority of events starting once the sun is down, you pleasantly balance between Modena's undeniably charming local action during the day and its ghost-like atmosphere in the evenings (despite the restaurants being packed) to see Ben Frost perform in a grandiose theatre or Caterina Barbieri in a planetarium while numerous stars orbit around you in perfect harmony. This diaspora of ultra-sensorial performances and experiences is something the organisers pay particular attention to, but it also sets them wildly apart from other festivals. See you next year.
To find out more about NODE Festival, head here: www.nodefestival.com