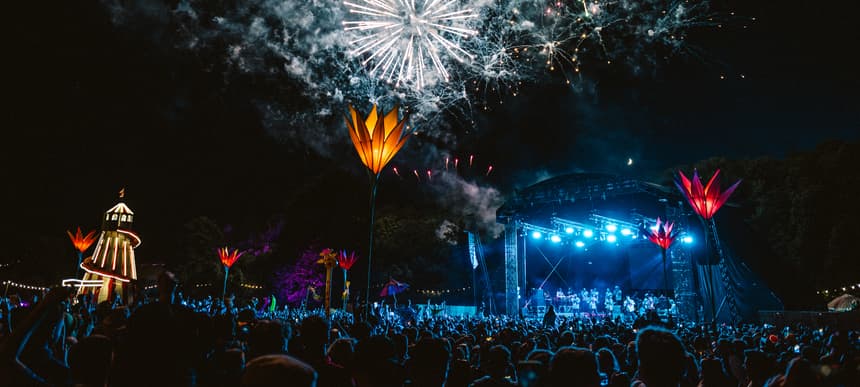 07.06.2023, Words by Billy Ward
Five acts to catch at El Dorado Festival 2023
You won't want to miss out on these acts come July 6th...
Set in the stunning surrounds of Herefordshire's Eastnor Castle Deer Park, El Dorado is a staple in the festival calendar that provides a truly mystical and unique experience for all who attend. An unforgettable event year on year, El Dorado is the perfect mix of magic and mayhem - a balance that a lot of other festivals find hard to strike as well as this.  
Promising to be packed with memorable experiences, and with the festivals July 6-9 dates fast approaching, we've picked out five unmissable acts from the star-studded line up who will elevate your festival experience even more. 

Touring each corner of the globe with her mind-bending live techno sets, Aussie-by-way-of-London HAAi has risen to heights she never could have imagined when she persuaded her old manager to let her spin Turkish funk and Afrobeat records at a bar she used to work at in East London. Now one of the most sought after selectors and producers in the business, HAAi is enjoying life on the road and is ready to grace El Dorado with an unforgettable performance. 
West London rapper Jelani Blackman has steadily emerged as one of the city's most vibrant and unique voices in recent times, blending his childhood influences of soul and R&B with the raw energy and attitude of grime. Picking up some serious momentum in 2023 thanks to collaborations with Kojey Radical and Biig Piig, the rising lyricist will have no problem using his insane stage presence to whip the El Dorado crowd into a frenzy. 
Heavily influenced by the working-class steelworks of his hometown in Newcastle, Australia, Mall Grab's music explores the roots of house and techno. Keeping things stripped back and minimal, yet deeply atmospheric and danceable, he's risen to new levels in recent years and has become one of the most widely known names in UK dance music. If one thing about his El Dorado set is for sure - it's that it will absolutely pop off. 
Every festival needs good vibes. El Dorado prides itself on them. So booking someone like Sampa The Great just makes sense. Having almost single handedly broke the mould for a Black female rapper rising through the ranks in Australia, Sampa is poised to bring her boundary-breaking sonics to The Garden at El Dorado. 
Chilean-born selector and producer Shanti Celeste has become one of the UK's finest purveyors of old-school Chicago house and techno. If anyone knows a thing or two about what it takes to throw a banging party, this is your girl. We're touting this slot as one of the funnest of the festival, so join us in the crowd next month so we can say 'I told you so'.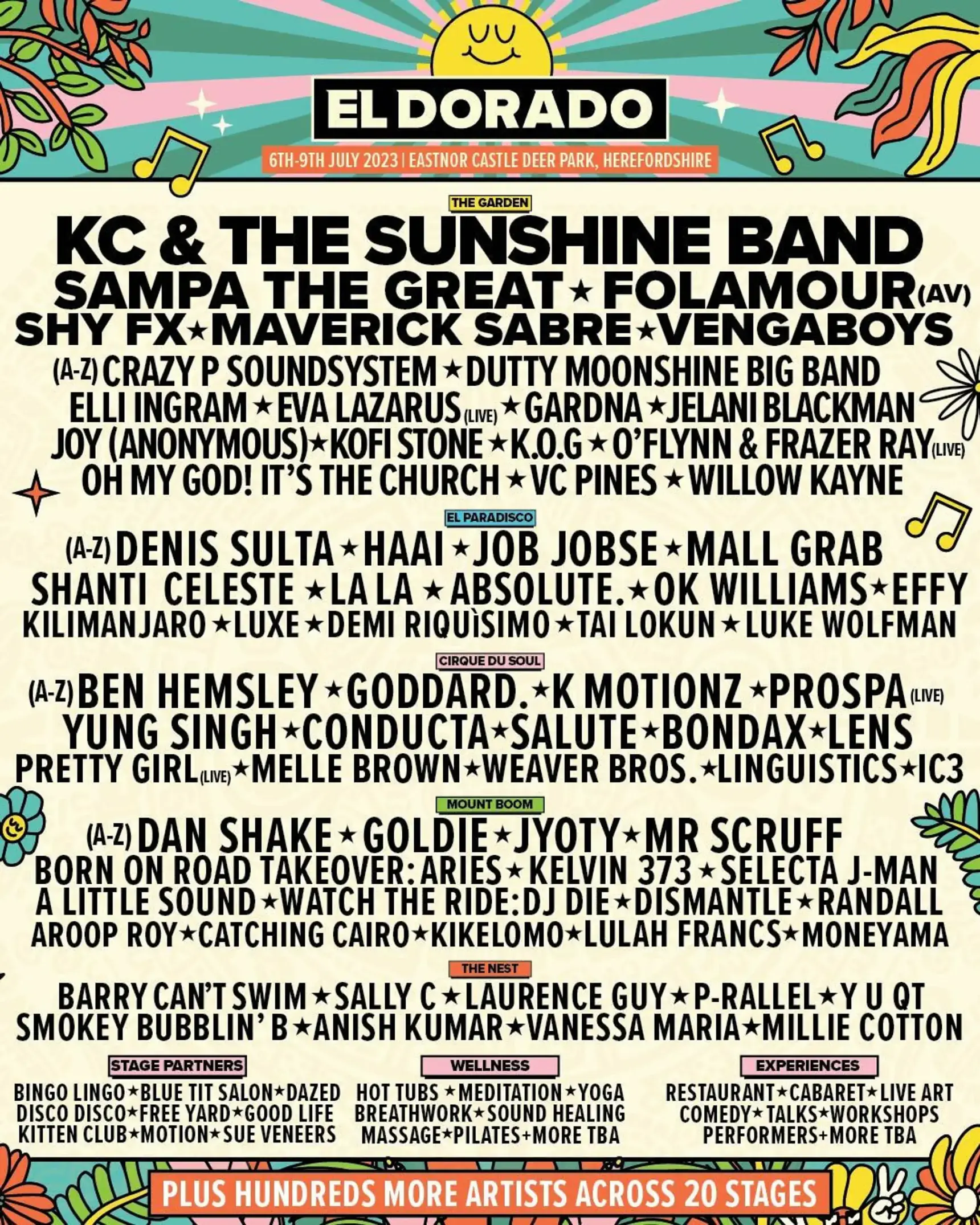 Find out more information about El Dorado and buy tickets for the festival HERE.