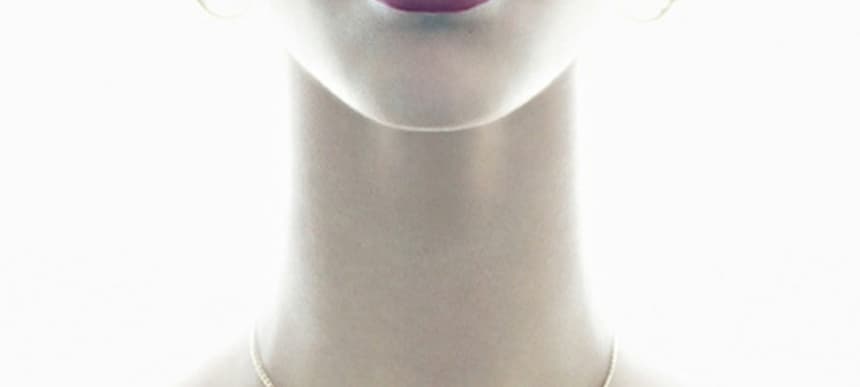 17.09.2013, Words by dummymag
Album of the Week: FKA twigs - 'EP2'
It can be a minefield predicting these things prematurely, but as more time passes since the video for FKA twigs's Water Me was shared, I become even more convinced that it's one of the most striking and strange pop moments the year has offered so far. Its visual element continues to explore a deconstructive approach to flesh and faces that had come before on one of Dummy's favourite videos of 2012 with the provocative fertility of Hide, and the straight-up disturbing Ache. In the clip for Water Me, the UK artist appeared as some kind of rag doll automaton, with its all-encompassing Tumblr aesthetic touching reference points as wide as Sinead O' Connor's Nothing Compares 2 U, and that freaky early Playstation 2 advert.
But beyond being cut from a comparable "depression is melancholy minus its charms" school of pop sorrow, this is where the links with Nothing Compares 2 U end. O'Connor's Prince cover is an uncomplicated Magic FM tearjerker classic, but Water Me comes off as an altogether more muddled, modern piece. "He won't make love to me now/Not now I've set a fee" is its opening, one of those peculiar couplets that get lodged in the mind. It sets the track's tone: one part impassioned and full of regretful romance, on the other sleazy and rather sterile. Water Me is one those tracks I still feel like I'm trying to get my head round after weeks of consistent plays. Unsurprisingly, it completely dominates 'EP2', FKA twigs's first release on Young Turks.
While 'EP1' wasn't without its charms, that very specific channelling of mid to later Massive Attack was entirely dominant (and it's something you'll hear cropping up again, and again, and again, in doom-filled contemporary electronic pop). Fortunately, the presence of befuddling beatmaker Arca as co-producer on 'EP2' provides an ideal creative mind to spar with FKA twigs – but this match-up may also prove to be an equally important move for the Venezuelan and recent member of the cohort of Yeezus collaborators.
With releases like last year's 'Stretch 2' on UNO, Arca can be seen as doing for instrumental hip hop what abstractors like Gobby have been doing with "messy techno", but the recent '&&&&&' mixtape intrigued most with its sudden moments of clarity – particularly that wistful final three minute segment. The production on 'EP2' signals an enticing combining of these elements – opener How's That is full of gleam and shimmer, but susceptible to the occasional burst of scatty, junk shop percussion. But there's no doubt that FKA twigs's song writing has matured along with these welcome production enhancements. Beyond Water Me, Papi Pacify has a similar lustful longing, that title opening up much unanswered sexual politics, made all the sharper with that closing split of "Papi Pacify/Papi Pacified". Admittedly the remaining pair of tracks on the EP don't really compare, but that says more about the strengths of Papi Pacify and Water Me than it does about anything else.
It must be said that visually few artists are currently soaking up internet culture with quite the ease FKA twigs offers – just look at the latest clip accompanying Papi Pacify. The fact that's she's continued to share tracks and videos in unison indicate that visual art is an unignorable part of what she's looking to do, but the strength of Water Me alone has taken her musical potential to new levels. 'EP2' also proves that she's far more than the "Grimes 2.0" that some have claimed, a comparison that does little to aid either artist. Now let's have an album's worth of FKA twigs/Arca productions for 2014, please.
8/10
Young Turks released 'EP2' on the 17th September 2013.