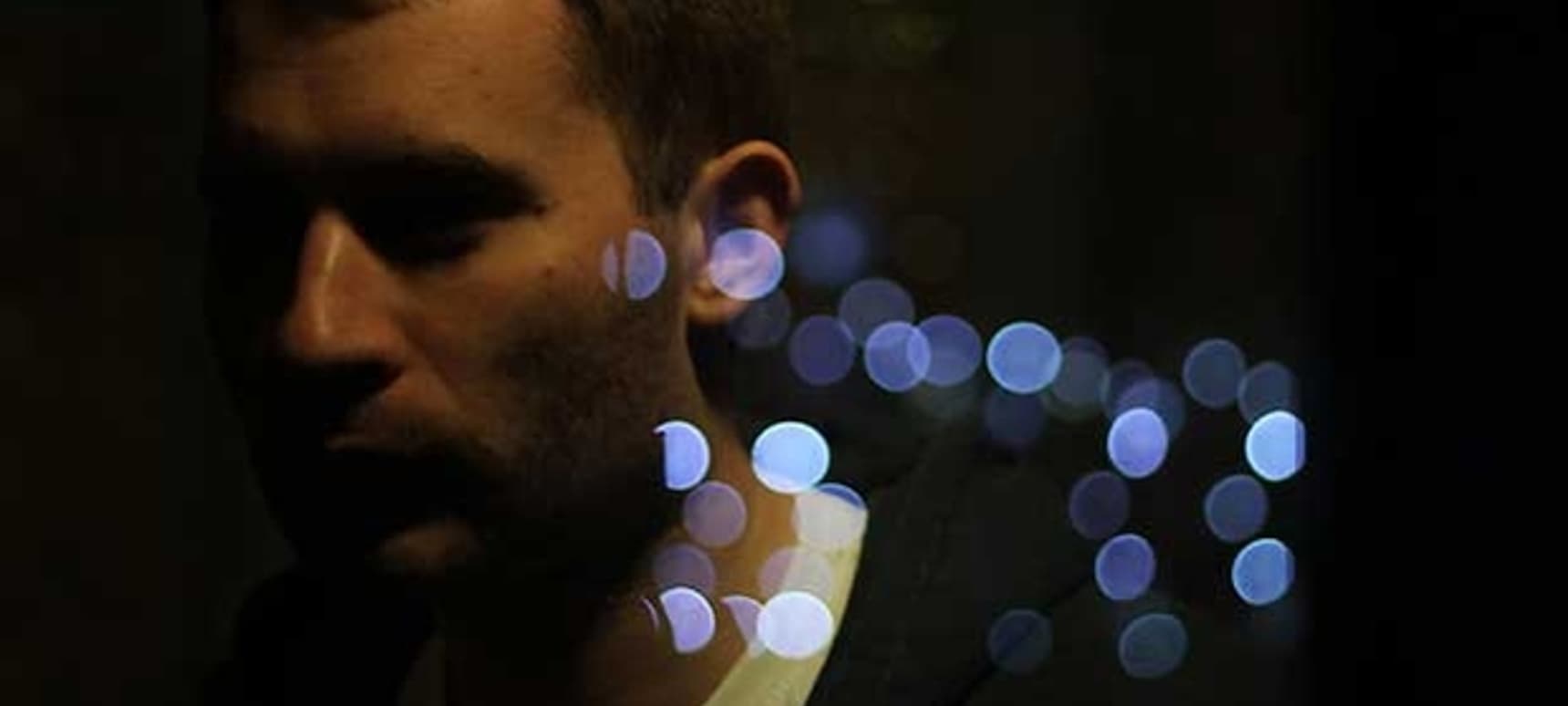 15.11.2013, Words by Anthony Walker
Found Sound: Logos
As one of the very first producers to recontextualise early grime sounds in a eerie post-dubstep setting back in 2011, Logos is in a large part responsible for the recent swell of support for the once-forgetten genre. Two years on and he is still commited to radically disrupting the grid on his debut LP 'Cold Mission'. His suspended structures now also take cues from drum 'n' bass and jungle as well as grime, with the whole album framed as a love letter to lost London pirate radio culture. This nostalgia is the subject of his contribution to Dummy's Found Sound series: a heavily distorted vocal sample from an old Metalheadz documentary that acts like a hidden clue on the title track – a secret homage to the pioneers whose music and ethos still energise his work. Stream the clip above and read a brief Q&A with Logos below.
Hi, Logos! Can you tell us about your Found Sound?
Logos: "This sample is lifted from Cold Mission, which is the title track of my new album. It's a sample (rather than a field recording) of a small section of dialogue from the Metalheadz documentary 'Talkin' Headz' which was released in 1998 or 1999. I had the VHS from the time but no video player anymore, so I sampled off Youtube for that extra crunch. The film featured lots of interviews with Metalheadz artists of the time (Goldie, Doc Scott, Source Direct, Dillinja, Optical) interwoven with visits to cutting houses, studios, footage from raves and so on. At the time, before the web was really widespread, this offered a window in to this most musically radical of drum 'n' bass crews especially if you weren't in London or the South East.
"It's not obviously recognisable as such but I selected and treated this sound because the track Cold Mission is – I suppose – a riff, at 130bpm, on the tropes of late 90s drum 'n' bass, specifically the sort of cybernetic dread of Digital, Optical and Doc Scott. The voice, which is probably completely un-contextualised from the point of view of the listener, was my secret nod to that era."
Sampling dialogue from movies and television is also a prominent feature of drum & bass and jungle music, is there also a nod to that tradition in your decision to use the clip?
Logos: "A little bit I suppose. At one point it was a really creative element within hardcore and early jungle, almost the focal point of the track – I'm thinking of tunes like Scottie by Subnation, Jonny by Jonny Jungle and Death Trip by Plasmic Life (the latter two rip from Steven Seagal's B-movie classic 'Marked For Death') but it did become a formula: a dark atmospheric intro, a drop into rolling synthetic bass into a little breakdown and a snippet from whatever film had been on BBC2 the night before. Its fine when used subtly, but if it's overdone it's a bit like hitting the audience over the head. So I avoid it as a rule, but now and again it doesn't hurt to use it."
Are there any other similar acknowledgements across the rest of the album?
Logos: "I deploy a lot of rewind sounds but this is partly for a sense of continuity across the album as a whole and as a memory trigger. These are for the Reinforced fans!"
Your music tends to highlight the inorganic, cyborg or, as you say, cybernetic. Is it fair to say we won't be hearing a field recording of birds in a park or something from you anytime soon?
Logos: "Actually I also do the odd bit of field recording with my Edirol, but most of the time it's easier to pull in texture from the web. Anyway I think disembodied birdsong in the middle of a virtual industrial cavern can be cybernetic too, don't you?"
'Cold Mission' is out on Keysound Recordings on 18th November 2013.