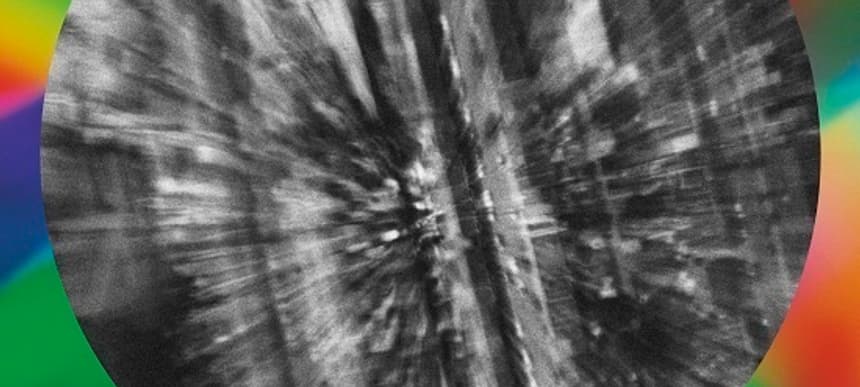 04.10.2013, Words by dummymag
Four Tet - 'Beautiful Rewind'
You can't knock Kieran Hebden's work rate. While the man behind Four Tet has never not been a prolific musician, he's been a busy bee even by his high standards as of late. Despite now living in New York, he's only become a more integral figure in the UK dance conversation as time's gone on, and is one of those names that endlessly crops up: always gigging, always collaborating, always remixing. He's reached a promoter-fantasy level of exposure, seemingly able to draw in punters to turn up at 8am for a rave, and is about to make his most significant contribution as a producer after manning the buttons for cult star Omar Souleyman's first studio album.
All this makes for an interesting moment for the release of the seventh Four Tet album, 'Beautiful Rewind', because Hebden's profile has probably never been higher. But the aura around this release smacks of disinterest in any surface-level fame. It's the second album he's putting out on his own Text label after last year's 'Pink', which in itself was first and foremost a gathering together of house-leaning 12" releases. Hebden wrote on Twitter in the lead-up to the release of 'Beautiful Rewind': "no pre order, no youtube trailers, no itunes stream, no spotify, no amazon deal, no charts, no bit coin deal, no last minute rick rubin" [sic].
While playful, these comments do signal Hebden's sharp understanding of current music consumption and modern album hype: a complex concoction of pointers to the underground and determined marketing ploys. Some have pondered whether the relative devil may care attitude they reflect have seeped into 'Beautiful Rewind'. In between its percussion rumbles, which race along with the disconcerting thwack of a punctured tire, opener Gong is punctuated by some very Burial-esque vocals. Might Hebden be partaking in a spot of trolling here, calling out those half-serious, half-joking bloggers who were determined earlier this year that we all dreamt Will Bevan outing himself, and that it's Hebden who's the one true Burial?
Whether he is or not, Gong displays a freewheeling touch shown throughout 'Beautiful Rewind'. There's a cut 'n' paste, reassembled tape feel on shown here. But while Parallel Jalebi's stop-start mechanic convulsions do good things to the brain, and closer Your Body Feels has its faint RocketNumberNine jazz swirls interrupted by inappropriate bass, some of the call-backs to previous works are too overt. It was less apparent on 'Pink', but a few turns here fall back too comfortably on 'There Is Love In You's' love cries and sweetly cooed vocals.
Where the work excels is in its half-conceptual ode to racing through the dials of UK pirate stations of years gone by. While Hebden's love and connection with club music is as long-standing as his solo career, on the recently Text-released Kool FM he's engaging with the 'nuum directly in a manner new to him. Not full-on pastiche à la Zomby's 'Where Were You In '92?' and not purely feeding off recycled energies like Tessela's Hackney Parrot, it's those slurping vinyl snapbacks and the airwave-spanning feel that really honour the canonical London pirate it name-checks. These textures linger around much of the mid-section of 'Beautiful Rewind', and the highpoint of this FM-surfing arrives with Buchla. Much of its feel slots into the same softened, percussive house of many of his recent Text singles, but later loops a clip of what comes off like some long lost live MC spitting on some long gone East London pirate. Others have found the incendiary potential in mining live sets and pirate tape recordings, but this sample is twisted with Reichian aplomb, becoming simultaneously a part of history, but otherwordly too.
'Beautiful Rewind'. It's a great title: and one with real substance in the moments focused on Kool FM and co's heady days. But like any act of nostalgia, there are pangs of sadness too – and the record becomes a part of an increasing dialogue anxious at the void left by the lack of renewal in the hardcore continuum (literally, post-dubstep). Unfortunately, there just isn't really enough of this to make the theme feel fully coherent. There was clearly real liberation in Hebden's move to upping his personal releases on Text, and this has fed into his renewed affinity with dance music. But 'Beautiful Rewind' looks destined to stand as one of his good records that was capable of being great.
7/10
Text released 'Beautiful Rewind' on the 3rd October 2013.