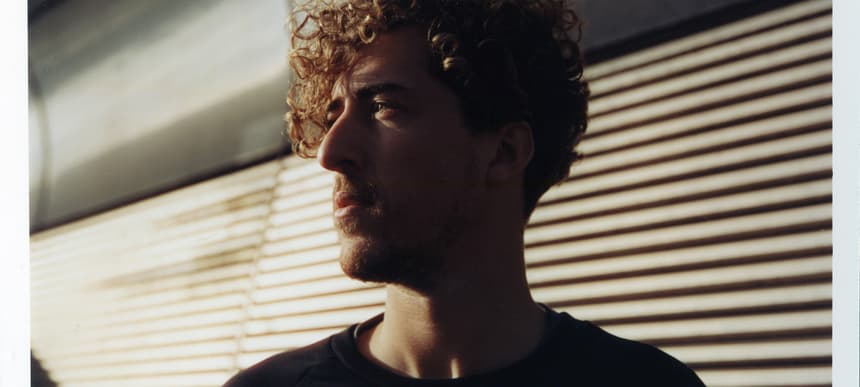 22.03.2022, Words by Billy Ward
Having fun and making hits: Nilüfer Yanya on her 'PAINLESS' record
The West Londoner talks her new sophomore album, touring and her role with Artists In Transit
After uploading her early demos onto Soundcloud and being discovered at the age of 20, West London singer-songwriter Nilüfer Yanya has steadily navigated her way to forefront of the UK indie scene.
By the time her debut record 'Miss Universe' landed in 2019, Yanya had already released 3 acclaimed EPs and established herself as a singular talent, using the conceptual 18-track project to take a tongue in cheek swipe at the most self-involved corners of the health and wellness industry. Despite the success of the record, Nilüfer wasted no time in setting her sights on album number 2 and was determined not to let the anxieties that clouded the process of making her debut affect the next. 'PAINLESS' released on March 4 following a number of well received singles, such as 'midnight sun' and 'stabilise', narrowing down her previously broad palette to a handful of robust ideas which revolve around life's biggest challenges.
With influences as wide ranging as '90s grunge bands like Nirvana, indie stalwarts Radiohead and Elliott Smith, and drum and bass culture, the emotionally-charged themes of the record are captured in the DNA of each song. Audible in the raw, distorted guitar riffs, hip hop-indebted percussion, and Yanya's mercurial voice, 'PAINLESS' sees the 26 year old smooth out any of the bumps she faced during the making of her previous album to produce her most cohesive and open record to date.
Nilüfer is currently in the midst of a busy touring schedule playing a number of sold-out gigs across Europe and North America. Following a big night at London's Brixton Electric earlier in the month, the songstress is delivering on some of the world's most iconic venues and feeding an immense appetite for her live renditions that spans across the globe. In the final busy days before releasing 'PAINLESS', we sat down with Nilüfer to speak on the album, her world tour and Artists In Transit, an arts collaborative group Yanya founded with her sister Molly.
Whats was it like in the build up to releasing 'PAINLESS'?
"Yeah I forgot what it was like to do this kind of stuff. It's cool, I just feel really grateful to be able to do it again given the current world and everything that's going on and it just feels like a nice thing to do, to be able to release an album and tour it."
What feels different in the run up to this one compared to 'Miss Universe'?
"I guess some of it feels like I've done this before so in a way you know what's next, so it's kind of nice. I'm just going to try and enjoy it more than last time I think, you can't take things less seriously but there is more of a lightheartedness to it when it comes to touring and stuff. There's so many elements where the last time around I would've been a bit harsher or maybe more stressed about a live show but now I know everyones doing what they can and I've done the most I can at this point to make it work. Whatever show we put on I'm going to be happy with it. We're just doing the best we can.
"The way I made the first album was a bit of a mess, I was on tour, I was doing stuff, I was trying to make a record, none of it made sense and I didn't have a plan. It was just a bit chaotic and I guess some of those problems were eradicated by the pandemic. Then it came to making this album… the main difference for me is that I worked more with one person, one producer, which was my friend Will Archer and we actually did a lot more co-writing, even more so than the last record to be honest. That kind of surprised me because I was thinking I was going to do more of a solo writing approach because that's the way i'm used to working and that's the way I want to work. The second me and Will started working together it felt like a necessity, like this is how it's going to be this time."
So you're more open to letting people into your creative process this time around?
"Yeah, me and Will did work together on the last record and we got on really well, we're quite similar in so many ways. It's something that happened naturally but when I think about it now it makes a lot of sense."
Did you feel more free working without the pressure that a debut album often brings? 
"I think I didn't realise it at the time but the first record was definitely more pressurised, it was because I was putting more pressure on myself because it was the first record and I had never done one before. You can only do what you know, so I was making that record without any experience, whereas this time I know I've done it and it's like, it's just a record. Because it's not a debut you don't need to be so worried about it being your first amazing album. But then there's also the thing that everyone keeps asking about second albums being difficult, so there's always going to be something that can make it weird when you approach it."
How do you go about planning a record as cohesive as 'PAINLESS'?
"I don't see it as albums or this EP or that, I just think that it all blends into each other and there's some that you're really proud of and some that you just forget about and don't play anymore, they just disappear. I really want to enjoy making records more. It's quite weird just getting used to it because I love writing and that's why I do it and am trying to make it my career – touring's cool but thats not why i'm making music. I do love being in the process of making records but for my next step I don't want to run straight back into making another one, I just want to make music. I struggle to plan and approach records so I don't want to force myself. If I just make music I'll get a record out of it eventually without giving it that label."
How was it transforming the record into a live experience and how are you feeling about touring?
"I've been working on it the past couple months and it's been hard because it's hard to get all the songs ready. Some of the songs translate really well and it's straight forward, like 'midnight sun', but tracks like 'chase me' which have more of an electronic beat are more difficult to work out. 'another life' I also found quite difficult because it's got quite a pop sound, so redoing that live is quite challenging, especially the vocals."
How do you feel about live performances in general?
"I pushed myself when I was younger to start performing as soon as I could really, when I was 18 I started doing open mic nights and gigs and those kind of events. I just realised that even if I didn't want to be doing this straight away it is necessary to learn. I do like performing but it can be quite stressful and standing on stage is quite scary. You feel like you've got something to prove but at the same time it gives your music a whole new form of life. It's another way of connecting yourself as well as the audience, it's kind of mad."
Has your writing process changed since performing with a band? 
"With most of my band we've been training together for 5 years and I've known them for much longer, so as soon as I started releasing music I started playing with them. I think pretty much immediately it started feeding into each other, so instead of writing for an imaginary band, you kind of know what your band's going to sound like and how it will perform live. I think I've learned to see the studio space as somewhere to experiment and then being on stage as a space to re-interpret – when it comes to performing live it's about how are we going to make it sound good, what am I most excited about in this song and how are we going to get that across to the audience. It would be sick to write stuff with a band first and take it to the studio after because it would have a completely different sound, but everyones busy, everyone has got their own lives."
Could you tell us about the Artists In Transit initiative you and your sister launched? 
"Molly had the idea in 2016 to start an art collaborative project and the idea was to go to Greece because there were loads of people who had recently migrated to seek asylum there and she'd been the year before to a refugee camp. There were loads of kids running about with not much to do while their parents were trying to sort out quite important things, so she decided to go back with art projects and art ideas, basically just fun and creative ways to connect with people, which is what we did the next year and we eventually got more people involved and kept going back a few times a year pretty much up until the pandemic. We really got to know people and build up a sense of trust with them. The whole idea was to show solidarity and use art as a means of connecting to people.
"Both my parents are artists, so the way I grew up it was such a normal thing that I didn't even see it as art, it was just stuff you do. At school you only do that when you're in art class or if you go to art school so it's not really integrated into life and it's becoming more of a thing that unless you can pay for it you can't do it, which I think is wrong because that stops so many people getting into creative industries."
What was your upbringing like?
"It was artistic, my parents were very strict about doing homework and stuff like that, it wasn't like you don't need to go to school but I was always drawing stuff, going to the park and drawing things, going to the museum and drawing things, it was fun. I didn't realise at the time that it was different but it probably was. When I was younger I wanted to be an artist so they did encourage me."
When did you realise music is what you wanted to pursue? 
"I always loved music and I started piano when I was younger. I did like it but I didn't love it – either way I spent all my time practising it and I got into a good music school because of that and that's when I started playing guitar, when I was about 12. I was already writing songs by myself and had this big plan that I was going to learn guitar and eventually be in a band."
Stream 'PAINLESS' below: