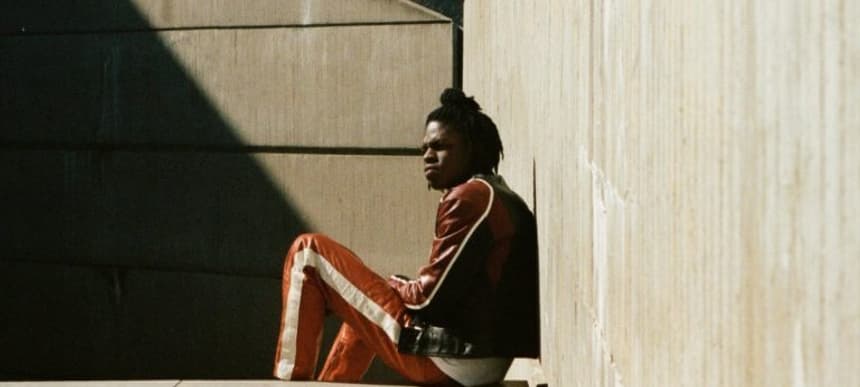 09.02.2018, Words by dummymag
Live report: Daniel Caesar, KOKO, London, 06/02/2018
Daniel Caesar, the Canadian singer whose debut album Freudian pushed him to the forefront of R&B, captivated KOKO like no other with his second sold out London show.
There's a relentless impatience from the crowd waiting for Caesar to grace the stage but waiting only gives us time to embrace the snapshot into Caesar's personal space that he has created on stage; the floor laden with Persian rugs, flickering lamps and even a teapot on a side table, there's something beautifully intimate about it, almost making you forget you're at a sold-out show.
As the lights go down and the middle section of 'Freudian' begins to play, Caesar walks on stage and the room's energy shifts into something calmer yet still full of anticipation to hear his swoony voice live for the first time. The interesting thing about this show is that everything feels different from the get go, even Caesar's burning sage on the stage makes sense, as if we are all about to be cleansed by his beautiful and sweet voice and leave enlightened.
The set list was curated perfectly; opening with 'Japanese Denim' and then taking you from love to loss to gospel back to love and throwing in 'Violet' somewhere in the middle, the song that really established a deep connection for me with Caesar, there was nothing that should have changed. Ending the set with his encore that was, of course, 'Get You', it's obvious that every person in that room has left feeling the same way they did when they heard him for the first time and that is something that not every artist can achieve.
Watching Caesar is like listening to him again for the first time; there's something magical about his performance that almost feels like falling in love and never wanting it to end but knowing that it has to – it's bittersweet but that makes it all the more enticing.
Listen to Dummy's curated playlists on Spotify.