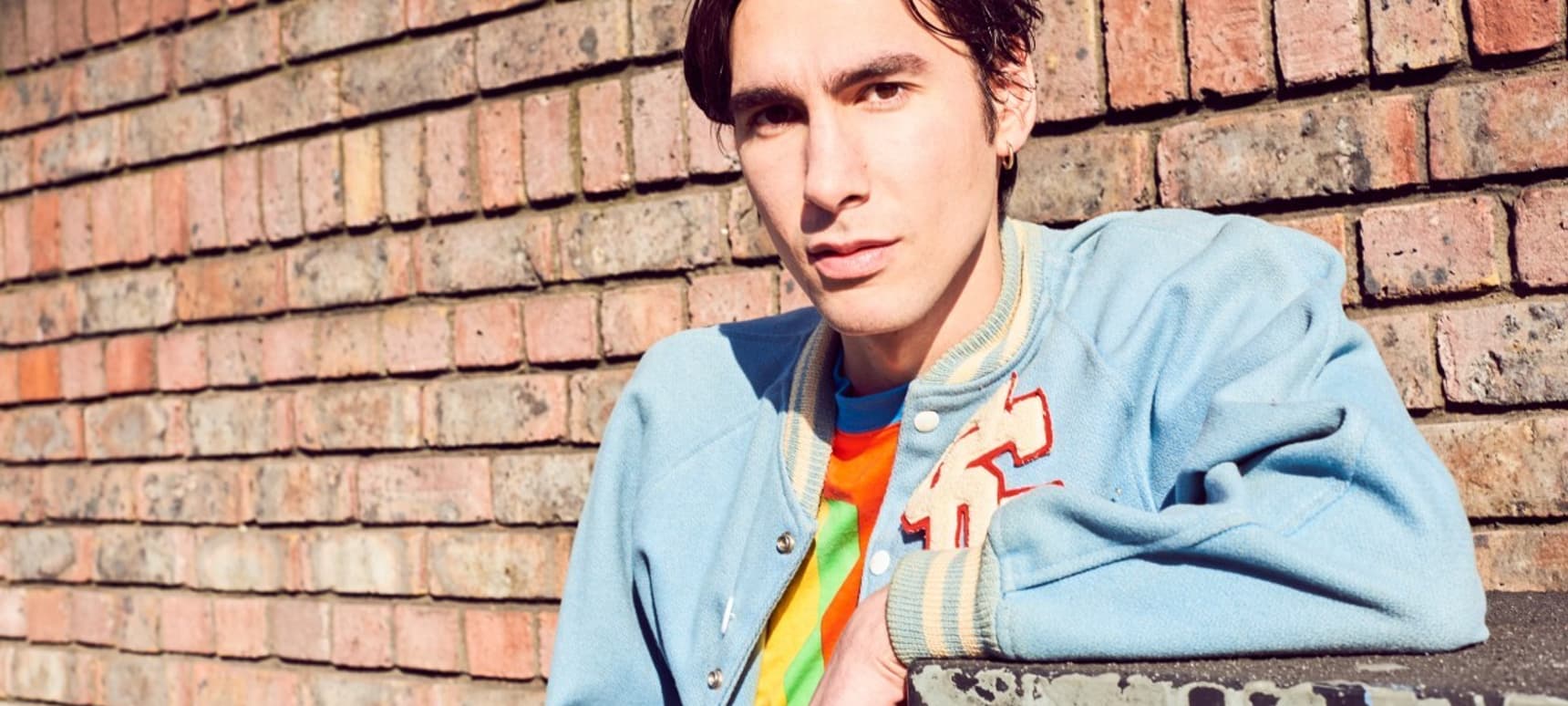 20.05.2016, Words by dummymag
Mapping the mind of Oscar
When we spoke to Oscar last year, the singer-songwriter talked about his experience with university culture after studying fine art and sculpture at London's fabled Central Saint Martins. "I had a naïve view of what art school would be. I thought it would be the Promised Land – and I got there and it was really over-intellectual and quite clinical and corporate and nauseating," he said, admitting it was hard to deal with the school's indifference to traditional art in the contemporary world.
It explains why he skipped lectures to focus on his music, though despite his disillusionment with art school, his two passions continued to harmonise with each other. Since debuting with the maudlin Never Told You in 2013, Oscar's work continues to connect hip-hop samples, lo-fi bedroom production, and Britpop revivalism into a collagist's version of pop music. This union of disparate sounds reflect the voracious quality of Scheller's creative mind, and how a stimulus can come from everywhere.
With the release of his debut album 'Cut And Paste' on today, naturally we asked Oscar to illustrate the album in advance. Here, Oscar has produced a hand-drawn concept map with the themes, his inspiration, and the approach he took to create the album, as well as commenting on his relationship with art past and present.
Check out the mindmap below Oscar's words.
Oscar: "As a child, I was always keeping myself busy, making things with my hands; collage, drawings, painting. I was cutting and pasting before anything else! Art is something that has been part of my consciousness since I can remember.
At art school, my relationship with art and creation went through a rough time. I was struggling with the lack of sincerity and quality within a lot of the conceptual discourse but on the other hand didn't relate to the Stuckists. It forced me to find things relevant to me. Half my life I'd been taught more traditional processes of expression and so being met with the cold and intellectual world of modern art was a shock to the system. I do take it to be a positive experience though as it led me to record my own music almost as a practice to counteract the strange world of art education.
Art (and the visual arts) is something that will always be a part of my life, and probably something I will explore again when the time seems right. I still try to engage with visual art and maintain a sporadic relationship with galleries and exhibitions when there is a moment to. The artwork for the releases shares similarities with the aesthetic of my past work so it's all just a continuation in a way!"
Oscar's debut album 'Cut And Paste' is out now through Wichita Recordings (buy).