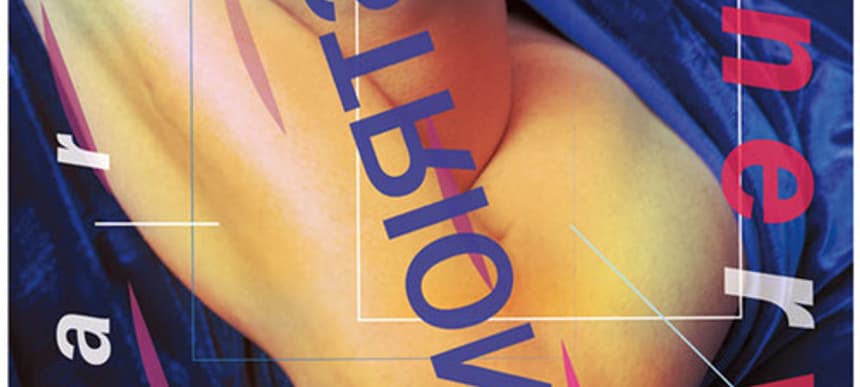 16.05.2014, Words by Steph Kretowicz
Maria Minerva - 'Histrionic'
Maria Minerva's strength has always been in her weakness. Surfacing as an Estonian bedroom producer and releasing a limited-run cassette tape via a still little-known DIY label called Not Not Fun around 2011, a lot of the buzz about her was the fact that she even existed at all. Here was an intelligent young Baltic-born student nervously whispering uneven vocals into a sea of reverberant and rampantly sampled YouTube music videos from a share house in London, the music produced on her laptop and, somewhat bafflingly, transferred back to tape. For most of us, 'Tallinn At Dawn' materialised only as a .jpeg and music embed on early-millennial tastemaker Altered Zones in 2011. That blog's short-lived career was emblematic of the cultural zeitgest at the time; as one of gauzy sonic experiments across analogue and digital media, and academic neologisms like 'hypnagogia' and 'retromania'.
Inevitably, after the initial surge of indignant old-guard deconstructions of 'nostalgia' and its apparent popularity in times of technological upheaval, Altered Zones disappeared and Ariel Pink found fame and faith in high fidelity. The thing about Minerva is that she, too, is still making music, proving herself to be much more than a cultural peculiarity – where a woman with the means to produce her own sound would dare to do just that – but an artist who takes her work so seriously she's constructing a fairly defined oeuvre around it.
First, there was the unbeatable full-length debut 'Cabaret Cixous', partly named after a feminist intellectual and littered with the brittle emotion of shameless femininity. Then there was 2012's hugely underrated 'Will Happiness Find Me?', where Minerva's slightly more present vocals would confront a listener with clumsily portrayed vulnerability. The title for this year's 'Histrionic' pretty much speaks for itself, where this loyal member of the Not Not Fun stable not only doggedly clings to emotional self-exposure as nothing to be ashamed of, but makes it empowering. Possessively showering love on her object of affection in the recoiling churn and bounce of Runaway, she whines, "give me one good reason why you run away". The narcotic sway of Endgame sashays on the seductive story of the Single White Female as she nags endlessly, "I bought you drinks, I brought you flowers, I read your book, used to talk for hours" over a warping, spiralling synth.
The source of all this needy anxiety is given at the album opening, where Minerva flatly reveals the art of seduction – "sometimes beauty and brains is not enough, just make his knees weak on the dance floor" – in the dreamy trance ambience of The Beginning. Love and attraction as drug of delusion comes in "it's only gonna get better for sure", before the whole record deteriorates into off-ness as the wired crunch of Wolves and Lambs carries us to Minerva's wooden realisation of "my perseverance was useless". Here's to not applying that to Maria Minerva's music.
7/10
Not Not Fun released 'Histrionic' on the April 29th 2014 (buy).