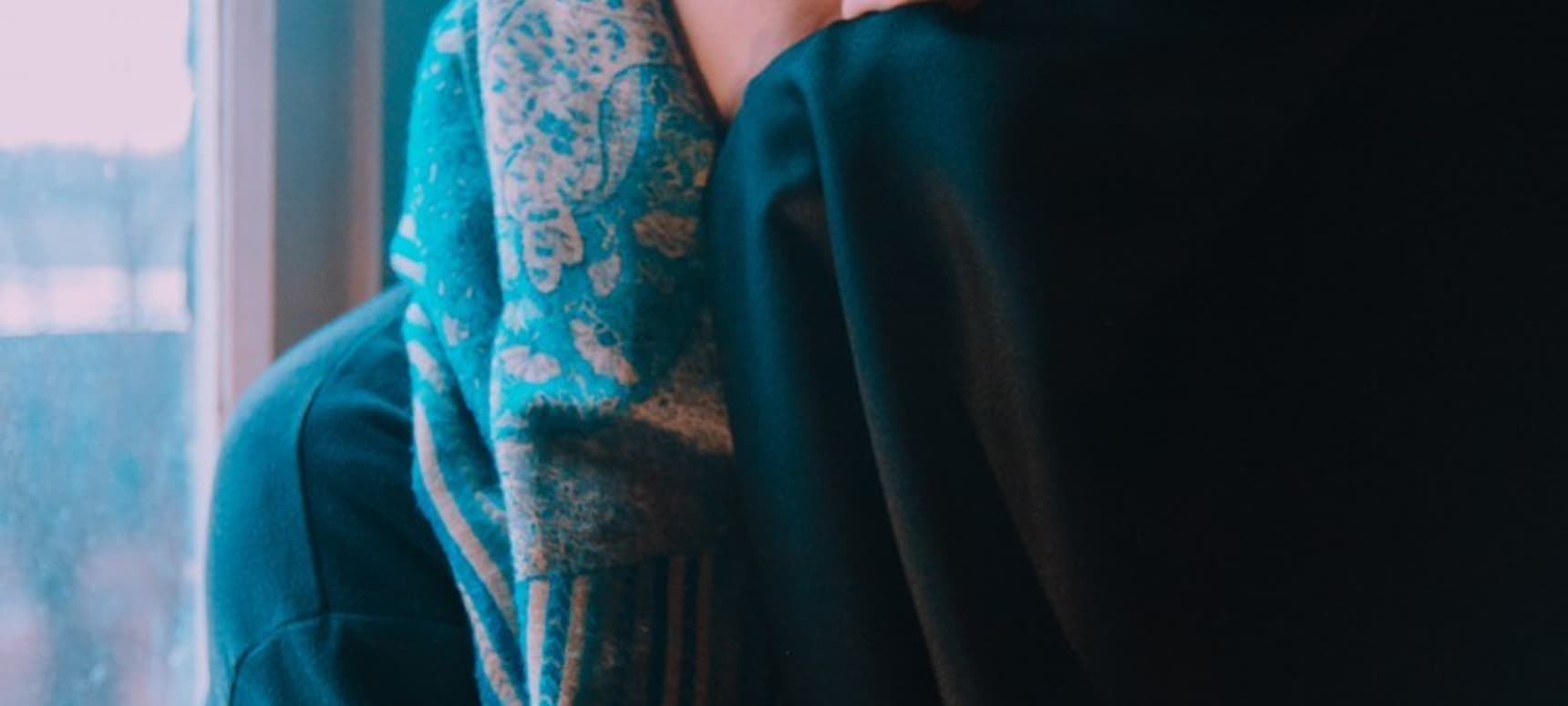 15.02.2018, Words by dummymag
Meet Vera, Copenhagen's new king
Denmark's music scene is in a healthy place, thanks in no small part to the exciting and exuberant alt-pop acts that seem to be popping out by the day. What is striking is just how close in proximity each act is; on top of being frequent collaborators, many of them are very close friends, producing magic on a wholly organic level.
One of the proponents of this musical landscape is Vera. Having been integral in the growth and introduction as the go-to producer for recent Copenhagen buzz acts Liss, Goss and others, Vera continues to make assured steps as an artist in his own right. We are big fans, having premiered his single 'Nobody Else' before releasing his amazing Good Job No Conversation EP in December. His talents warranted his inclusion in our artists to watch for 2018 list, and he has put the rubber stamp on a style that is wholly his – vivid, tranquil and forward thinking electronic soundscapes.
We caught with him up at this year's Eurosonic Festival, where he broke down his style, the idea of 'home' and his love for The Cardigans.
What is your stage name inspired by?
It actually started years ago when I started producing with one of my friends, we had moved to Italy after being in a band and we lived there for a year. We saw interviews from all of the big producers of the time and they all had names like Skrillex, Diplo, that sounds like they play a lot of video games. When you think of those names you think of something masculine but also doing something in the basement with Coca-Cola and crisps and lots of unhealthy food. I wanted to have more of an idyllic name, and I just love Vera. It's an old Danish woman's name.
How would you describe your music?
Its electronic music that brings in a lot of instruments, like flamingo guitars, saxophones and its very light and smooth, that doesn't shout at you in your face. I want it to be well balanced. I'm primarily a drummer and can play a bit of the keyboard, and right now I'm learning how to play guitar and do my own guitar beats.
Was it easy to transition into a producer after playing drums?
It just came about when I was a little kid. My mum got an iMac that had Garage Band on it and that opened up the possibility of doing more than just drumming. I thought it was way more interesting to do stuff on a computer. I used to tour a lot with my old bands and made the decision to do that less and produce more, and make music. Now, I'm an artist even though I still see myself as a producer. When I work with other people, I'm helping their vision and trying to emphasise it as much I can, and when I'm working on my own projects, I can do what I want and pinpoint a direction for people to help me. If I stay in the producer lane for too long I get bored and want to meet new people, but I always learn from people.
What kind of music were you taking in while growing up?
My father is a big jazz fan, so there was a lot of Miles Davis and John Coltrane – I've recently got into that and it is so amazing. My parents and my friends' parents had the Buena Vista Social Club album, and everyone listened to it at parties. A Cuban band played at my parents' weddings, and that album really reminds me of my childhood. My dad was a big Jimi Hendrix fan, and whenever he got drunk he would say, 'the only thing that matters to me is John Coltrane and Jimi Hendrix' [laughs].
Do you inject some of those influences into your own music?
Definitely some of them. When I was a kid I listened to a lot of Spice Girls and stuff but the music I'm referring to now is more the stuff that my parents played that I didn't know about.
How much is your life reflected in your lyrics?
I don't write the lyrics myself – I work with one of my best friends who also sings in the songs – but they reflect my life quite a lot. My girlfriend wrote three of [Good Job No Conversation's] songs and a song like 'Love Hurts' is about my relationship with my mother, and Off Bloom wrote the lyrics to my new song 'Diamond' that I'm releasing in February. I had a time when I was working with people and it was all really frustrating to me and I was very down about it and then they translated that into the lyrics.
"When I was a kid I listened to a lot of Spice Girls and stuff but the music I'm referring to now is more the stuff that my parents played that I didn't know about."
Through your music, do you aim to show just how diverse your tastes are?
I don't know if I know I'm doing that at the time, but when I do music it has to be very fun and has to feel like you're trespassing some limits. A lot of my stuff has a lot of bad taste in it – like cheesy saxophones or flamingo guitars – but I want to put them in my own world and make people feel about them in another way. With this EP, it was about doing things slightly over the top, and even the title of it – Good Job No Conversation – is way too over the top, but I like the irony behind it. The title came from when I was talking to one of my friends in a dream, and he said, 'I know exactly what you're going to call your album: Good Job No Conversation'. When I woke up I was like, 'daamn' and I got a bit sad that I didn't think of it. The title reminded me of the turn of the millennium in Copenhagen, where there was this big jazz scene full of young, talented musicians, and they were playing and dressed super cool – suits, sunglasses – like they were from America. They probably would have called an album Good Job No Conversation; it's a real jazz title.
Describe the process of making the EP?
It started when I was on tour with Liss two years ago, where we were playing around the UK. I came home with a lot of beats and had sessions with artists I wanted to give them to. On the last day of the tour, we made 'In and Out of Love' and my best friend from my childhood did the vocals and sounded amazing all of a sudden. Its really been a big collaboration with a lot of different people, and 'Mystery' is the only track not with a lot of people. You can still be an artist but when you're a producer you can work with a lot of people and get the best product rather than nursing your ego. That's the way I want to work.
How special was the release of the EP to you?
It was really nice to get the music out and, with the singles especially, it was cool to give people a hint of what was coming. Now I'm working on music that's slightly different and inspired by Avril Lavigne and The Cardigans; more indie rock but poppy, smooth and light.
"A lot of pop these days just shouts at you with high energy and hopefully [fans] can find a balance with my music."
Do you prefer being in a studio or on stage?
I was just talking about this with my manager yesterday about this, and I must admit that I really like to be at home. I love my everyday – going to the studio, then eating with friends, then chilling with my girlfriend at home – so when I get out of my routines and comfort zones I get a bit freaked out. But once I'm away, I find its really nice to meet people and it makes me remember that other people exist outside my own world that are interested in the same things as me.
What are some of the main things you want people to take away from your music?
That you can listen to it whilst chilling at home but can also go to a club and dance to it. Similar qualities to someone like Cashmere Cat. And maybe get a new feeling; a lot of pop these days just shouts at you with high energy and hopefully they can find a balance with my music.
Is the aim for you now to experiment more?
Yeah, especially with the more rock sounding stuff. I'm now starting to understand the things I listened to when I was younger – Avril Lavigne, Green Day, Blink 182. But also working with new artists from everywhere. There's nothing better than having a collab that really works, and it makes me want to do better.
Do you think the Danish pop scene is in a good place right now?
Yeah because we all live in Copenhagen. I live with Rasmus [School of X] and Goss' manager lives nearby. We're all really busy but we still see a lot of each other. The only outlaws are Off Bloom who live in London [laughs]!
Listen to Vera's new single, 'Diamonds', below.
Listen to Dummy's curated playlists on Spotify.