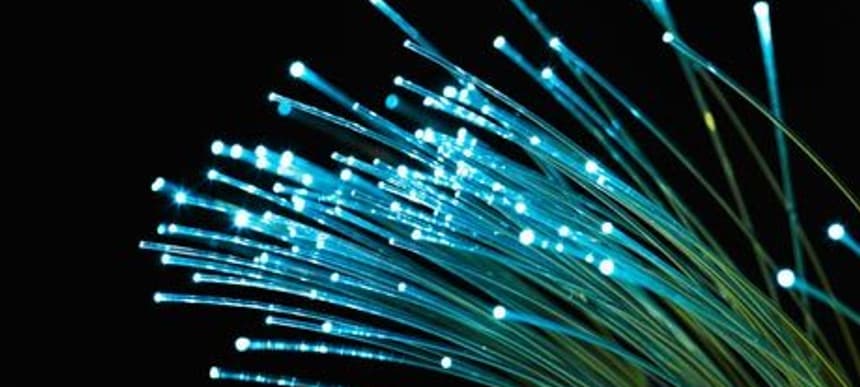 28.04.2016, Words by dummymag
Optical Hits
Welcome to the first instalment of Optical Hits, a new fortnightly column in which Sean Murray revises five songs that he has listened to, tweeted about, and possibly even danced or mimed to in the mirror. The title references the technological platform (fibre optics) in which we collectively consume music in the modern world. In addition, each post will feature a "final thought" that looks at something else that "music internet" has to offer, whether it be memes, teasers, or tweets.
In the last half of this month, his timeline was blessed by Skepta's gang anthem, Gnork's "Ronseal" track, one from Beyoncé's latest slay, Andy Stott, and a new voice in Canada's Annika Zee. This week, his final thought reflects on the genius of the late Prince. Read, listen and watch below.
Skepta Man
I can't listen to the first fourteen words of Man ("I don't know why man's callin' me family all of a sudden / Like hmm…") without the "thinking face" emoji flashing across my brain. The expression perfectly personifies Skepta in 2016; it's a sober assessment of his trajectory in the past 18 months and a victory lap celebrating his achievements. About the upcoming album 'Konnichiwa', Skepta says it's "three years of my life encapsulated on a CD." Already, his creativity shows more sophistication because of the amount of time he's had to reflect and hone in on his music while restraining himself from past prolific tendencies.
Skepta's vocal delivery is still hard-hitting, but his words are economical now; he can say so much with fewer words. If you *think* about it, it shares similarities with Drake's Started From The Bottom – it's just grimier, that's all. Both share a repetitive hook and Skepta's is his mantra; they're the words that give him rhythm and allow him to transcend change and levels of thought. The energy and self-awareness have always been there, but Man is part of the process of reconnecting with Regular John. Consequently, now, he's at peace with himself and able to do whatever he normally does – just with more success, maybe: "Story stayed the same through the money and the fame."
Gnork Chord Tool
Credit is due to Philip Sherburne for introducing this track on the latest Line Noise Podcast. Budapest-based producer Gnork's latest song Chord Tool is aptly titled. Like Ronseal, it does exactly what it says on the tin and has everything I need in an ideal house track: warm, warped synths, skittering hi-hats, and a steady beat with claps that disarms this former dancer to shuffle again without leaving my comfort zone. All pretty rudimentary stuff, but with the jungle breaks a song such as this could have been tediously throwback. Nevertheless, the culminating result is right for both times of the sun's presence with a quasi-lysergic flow that can give you a high without being under the influence. Also, check out this mix Gnork did for Dummy back in February.
Beyoncé 6 Inch (feat. The Weeknd)
Jay Z's infidelity is much more than one song or one video on 'Lemonade', and as such, a separate issue if you're looking for the album's best track, which is 6 Inch. The sample is the Isaac Hayes cover of the staple Walk On By, which, despite being written as a ballad, oozes with sex. Here, Beyoncé takes the guitar line and uses it as a smouldering motif of power and her wealth which is paired with a Blaxploitation-style video.
The Weeknd's small part as a foil is another masterstroke: as pop's self-proclaimed villain, Abel Tesfaye appreciates watching a professional at the art of war no matter what shoes are being worn or by whom. Of course, he is a voyeur here, but aren't we all? Looking away is impossible when you're looking at power personified.
Listen to 6 Inch on Tidal here.
Andy Stott Selfish
I was late in getting a copy of Stott's new album 'Too Many Voices' but once I did, I notched up four full plays in three hours without interruption – it's that good. Selfish is the record's most upbeat and immediate song and the melody that appears in the final 90 seconds seems ripe for a remix that would take it to the dancefloor. If it sounds unfinished, then there's plenty of rhythmic adventure and a touch of brutalism by Stott in his building and deconstructing parts of his arrangement without concerning where the listener thinks it should go. By rejecting the next logical step and terminating whatever life Selfish has, Stott remains a true auteur while he subverts the idea that art is no longer yours once it becomes public.
Annika Zee Assembly
Annika Zee is a New York-based multimedia artist from Toronto, and earlier this year, she released her debut EP 'Aging Aesthetics' – a five track short-player of pop and electronica that's a tad more experimental than Assembly.
True, there's a wealth of music similar to Zee's, but what sets her apart from the rest is her voice, which is front and centre, here. It's an imperious presence; a lighthouse for the song's many currents and clearly, the intention is to guide the listener to safety with her imploring words: "If only you could / Show some of yourself / You keep in touch / And shut everyone out." I'm guessing that Zee is talking specifically to a man – which to say, guys, if you have an Annika in your life, put your trust in their words and you'll learn that it's okay to be vulnerable with someone who loves you.
Final thought
You will have read or will read some great tributes to Prince since last week's untimely passing. My emotions are complicated at this moment and though I am saddened by the loss another pop genius, there are too many positives and celebrations intrinsic in his music and life to mourning truly.
I just want to add to the conversation by pointing to this video of Prince performing Purple Rain live for the first time. I don't want to narrate what happens because not only does it show a master at his craft, I don't want to take away the highlights of expert journalism.
Rest in peace, Prince Rogers Nelson. Revisit Kim and Pia's 11 best stand-out Prince tracks here.