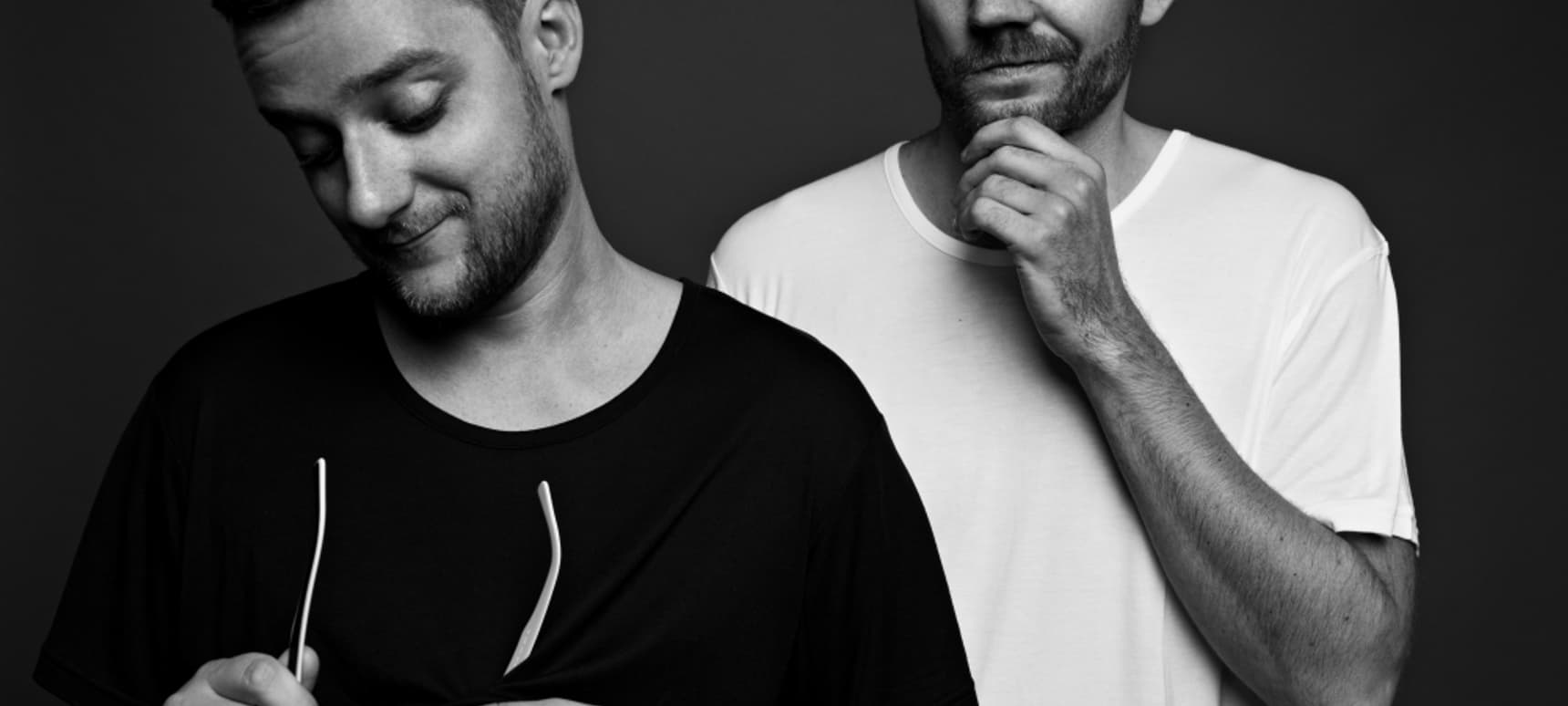 30.11.2015, Words by dummymag
Premiere: 3 Channels - Alphabetti Spaghetti
Polish production duo Grzegorz Demiañczuk and Wojciech Tarañczuk move under different monikers. Influenced by house, techno and hip hop their output can be broad and varied. They set up 3 Channels in 2003 for their minimal techno focused forays – releasing on labels such as Trapez, Crosstown Rebels and Dirtybird – only to put a damper on the raging fires that be in 2008, switching over to production as Catz N' Dogz.
After almost eight years in hibernation, the pair resurrect 3 Channels for a December release on Cologne's house, techno and pop ambient powerhouse, Kompakt. The 'Speicher 88' EP, which features tracks Alphabetti Spaghetti (streaming below) and Rucola Apocalypse, pays homage to hype foodstuffs – from child-friendly pasta shapes swimming in a sickly tomato sauce through to the hype health food ruchola, which reached quinoa and kale levels of wholefoods hype in '00s Germany.
Listen to an exclusive stream of whirring techno cut Alphabetti Spaghetti below and read a conversation with Grzegroz and Wojciech after the jump.
Hey 3 Channels – how has 2015 been for you?
3 Channels: "I think that was one of the best years for us. We produced the album, played a lot of festivals and parties all over the world. We have a great studio, our label is doing very well and we are also working on a festival in Poland called Wooded, which is a very important project for us. Luckily we have amazing people working with us and great friends, so we can't complain about anything."
What made you want to resurrect the 3 Channels project?
3 Channels: "We have a lot of inspirations from house and techno to hip hop. It's hard to release everything under one alias. We started 3 Channels back in 2004 when we were much more into techno and minimal. We changed the name to Catz 'n Dogz later on, but we continued with producing tracks which had the 3 Channels spirit. We've been working on the Catz 'n Dogz album for a long time in the studio. Once it was finished we bought some new hardware and started jamming live in our studio, recording some cool parts. This is how this EP for Kompakt came about. We we're jamming live on drum machines, synths and FX. We cut the best parts and did the arrangement. This is how we always wanted to produce as you get this special live feeling which works great in the club."
How does it feel to be returning with a release on Kompakt? How is it working with the label and have you been long time fans?
3 Channels: "It feels great! We're big fans of the label since very beginning. We still own 'Kompakt Total 1' on vinyl. I think we even sent some demos to the label guys back in 2005 with no luck then. I think the tracks fit the Kompakt style very well. We've been playing them for a while and we're very happy."
I love the name Alphabetti Spaghetti – how did you end up calling the track that?
3 Channels: "Thank you. Usually our titles are inspired by what we see when we travel or some funny conversations we have. Alphabetti Spaghetti was "invented" over the dinner table with our friends in the UK. We started laughing how funny it would be to name a track after this special type of pasta for kids, which come in the shape of letters…so we did. Rucola Apocalypse is also funny. It reminds us of Berlin circa 10 years ago. Rucola back than was what kale or quinoa is right now! It looks like a lot of people forgot about Rucola but back then it was uber cool to eat."
If you could go back in time to a certain musical era and throw a party where would it be and who would play?
3 Channels: " "I have 2 options. The early '90s illegal rave scene in the UK – to feel the spirit of the proper rave party alongside the unity and freshness of early house culture. I have no idea who I would book to be honest. I think the most important element back than was the party and the whole atmosphere, which was more important than who was DJing.
My second option is the '70s. I would definitely throw a party in the famous studio 54. It would be great to see Chic playing, Grace Jones, Donna Summer… feel the flower power and live drums."
Any famous last words?
3 Channels: "Party is where your friends are!!"
'Speicher 88' is set for release December 11th on Kompakt (buy).