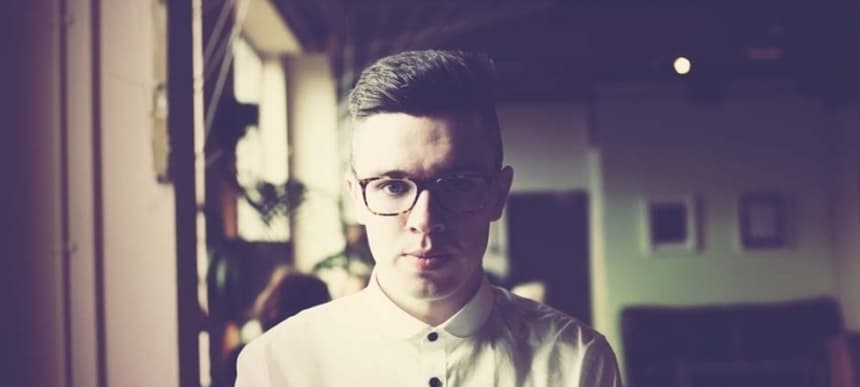 01.10.2013, Words by Anthony Walker
Quick Catch-Up: Melé
""Playful" is frequently used as a postive descriptor in music writing but it's rarely meant as literally as it is with Melé, the Wirral-born, London-based DJ and producer whose style is less about genre and more about feeling – emphasising heavy basslines, fast drum rhythms and colourful synth streaks with little regard to chronology or high/low sensibilities.
It's fun music, and his latest release 'Melé Vanelé Vol.2' combines his production with his other great love – video games – for a mixtape that's less about the subconscious effects or memories of hours spent in front of TV screens, controller in hand, and more about the feelings right on the surface: the euphoria, the momentum and the energy. Some tracks directly reference specific titles, others feel as though they could be actual video game background music and others are plainly just a laugh – like a take on DMX's X Gon'Give It To Ya made with steel drums and cartoonish horns and flutes. We've chosen to showcase Buss Up, an aggressive grime/funky track re-framed as an arcade fighting game, and it's available to stream below alongside a Q&A with Melé.
Hi Melé, what have you been up to recently?
Melé: "Yo! Lots of DJing and finally finishing my next EP. It's been fun!"
Have you got the new GTA?
Melé: "Yes, it's taking up a lot of my time when I haven't been DJing or working on music. It is amazing though!"
How did the video game theme for your new mixtape develop?
Melé: "Well I did a track about two years ago called Streets Of Rage, which sampled something from the game's soundtrack. After that I had the idea to do a complete video game mixtape, as in bootlegs from various Sega and Nintendo soundtracks, but when I was listening to a few tracks off this mixtape I thought it would be a really good idea to run with the tracks I already had. So I just added a few interludes in between and made it all flow together."
A lot of electronic musicians reference video game music but the interpretations are often nostalgic and about evoking an atmosphere. Yours seem to be more about just capturing the energy and vibrancy, would you agree?
Melé: "Yeah definitely. Going back to the 'Streets of Rage' soundtrack, a lot of that sounds like early 90's rave stuff, especially the melody lines. So that was something I gravitated to because I love the hardcore/breaks sound from back then so I suppose it's just my interpretation of that. I think Joker does an amazing job of the authentic sounding Sega music, thats something I'd love to have a go at soon I think. But for now I'm about making stuff that can fit into my DJ sets."
"I suppose if i had to call it something it would be bass-heavy party music." – Melé
As well as the 8/16-bit stuff your style takes influences from rap, dancehall and other places. How do you prefer to categorise your music, if at all?
Melé: "I try not to categorise what I make. I've always said to people that my music represents what I do as a DJ. I like to have something of my own to play alongside all the genres I play in a set. I suppose if i had to call it something it would be bass-heavy party music."
You've worked with MCs a fair bit in the past but 'Mele Vanele Vol. 2' is all instrumental. Is that purposeful or just the way it ended up?
Melé: "Yeah just the way it ended up really. A lot of the tracks are reworked remixes that never came out, tools that I was using in my DJ sets or stuff I just made to listen to that I didn't really have any plans to release. I've definitely got back into working with MCs though which has been fun."
Do you plan to or, at least, would you like to see some of the tracks have vocals added at some point?
Melé: "100%. There are already a few plans to get some of the tracks vocalled so hopefully they will see the light of day. I would love to do a full vocal mixtape, maybe volume 3!"
As a DJ/producer, how much do you think about how a track will play out as you're making it?
Melé: "With certain songs I think about it a lot. I'm always really nervous about playing my music in DJ sets so I have to make sure I'm 100 percent happy with it if I play it out. But sometimes it can spoil a track, I've been making tracks that sound awesome but end up trying to make them more club friendly which always seems to go wrong."
"[San Andreas] was such a game changer. The only GTA game that comes close to 5, I play this all the time on my laptop going to gigs." – Melé
Now that the mixtape is ready to be released what are you plans for the rest of the year?
Melé: "I'm doing a lot of DJing which I love, and also working on finishing my next EP & single. Definitely concentrating on making a lot more music in the next year or so I'm looking forward to that. It's hard when you are on the road a lot of the time to get in the studio so I haven't been as productive in that area this year."
Finally, give us your top five video games of all time.
Melé: "1. 'Super Mario Allstars' – The first game I ever played and still by far my favourite. My girlfriend bought me a SNES for Christmas and I've gone back to this one a lot.
"2. 'Metal Gear Solid : Snake Eater' – I was so late on this game, my friend was telling me about it for years until I finally played it. If you have never played it please do, it's next level.
"3. 'GTA – San Andreas' – Kind of an obvious choice but this was such a game changer. The only GTA game that comes close to 5, I play this all the time on my laptop going to gigs.
"4. 'International Superstar Soccer' – Forget FIFA, this is the shit! Maybe this is in here for a bit of nostalgia but I always remember it being my favourite game ever when I was young
"5. 'Spider-Man (PS1)' – Can't describe my love for this game, all the Spiderman games that came afterwards were terrible compared to this. Classic!"
'Melé Vanelé Vol.2' was released as a free download on 30th September 2013.