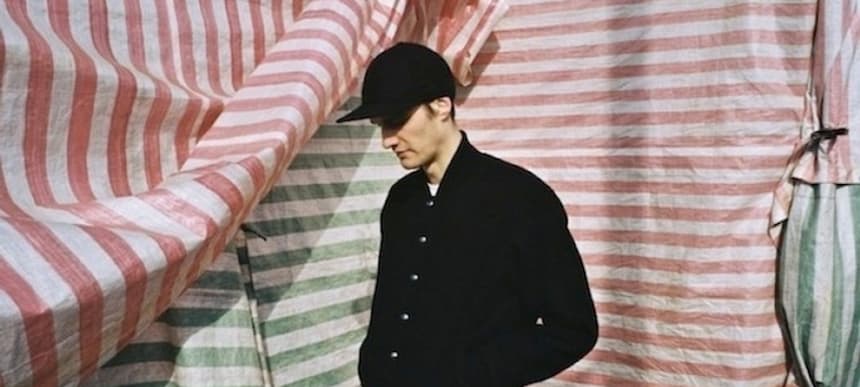 05.02.2016, Words by dummymag
Quick catch-up: Murlo
A firm Dummy favourite, Murlo needs little introduction. Hailing from the Midlands, he's a club music genius; operateing as a DJ, producer and visual artist. In the past few years he has dropped EPs on celebrated underground labels such as Glacial Sound, Oil Gang, UTTU, Rinse Recordings and NY's Mixpak, cementing his reputation further with regular appearances on Rinse FM, NTS, Radio 1 and Boiler Room. No stranger to the club, Murlo has decided to take the party into his own hands, launching his very own night Club Shirazz at Dalston's Dance Tunnel this month.
For the first addition he's put together a stellar lineup of friends who will all bring something a little different to the booth. Murlo will be joined by close collaborator Deadboy, London's deep diggin' dancehall connisseurs Hipsters Don't Dance and Swing Ting regular Florentino for a night that will flit from garage and grime to dancehall and soca. With all this Shirazz excitement on the horizon, We decided to have a quick catch up with the wine themed producer, who says Club Shirazz is open for the soft trousers crew.
Read the interview below and if you know what's good for you, get down to Dance Tunnel on February 18th for the first of many potential roadblocks from Murlo.
Hey Murlo, how's 2016 been so far?
Murlo: "Hi! Up and down so far, Its been a busy Christmas working on stuff so I've just tried to keep to keep the momentum really."
So we've heard all about Club Shirazz – what's the story?
Murlo: "Yessss, so I was basically given the opportunity to put together a line up at the Dance Tunnel and I really like that place."
What was your motivation for starting out alone and doing your own night?
Murlo: "I thought it'd be fun to gather some DJs that might not have played together before and the fact that their tastes overlap with each other, via the music they either make or play out."
What's behind the name?
Murlo: "It's just a dumb continuation of the wine theme [laughs]. I had a Mixlr show called Chateaux FM a while back and I'm obviously named after some wine as well. I wanted something elegant."
Tell us a little about each of the line-up and why they are 'Club Shirazz' vibe? The artwork is looking pretty biblical right now.
Murlo: "Thanks! So the line-up is also pretty personal for me, first we got Hipsters Don't Dance who are amazing DJs. They were basically one of the first people to book me in London back in like 2011 or so and I also went on to become resident at their night. Both of those guys have influenced and shaped me a lot over the past years and I owe them a lot for starting me out on a good foot when I first moved to London. Florentino has been producing some gems for a sec and I caught him playing Swing Ting early last year – he smashed it. We also have a little something we've both worked on that might be dropped soon. Deadboy and I have been collaborating and DJing together a lot over the past year and we recently went to Asia on tour together too. I also invited a special guest to play and I'm sure a lot of people will vouch for me when I say she's not only a sick DJ but one of the best people in general. I'm very excited!"
What mood do you expect – heads down or balloons and whistles?
Murlo: "I think it's gonna be somewhere in the middle – maybe leaning more toward the whistles though [laughs]."
Finally, we doubt there's a dress code but if you could enforce one, what would it be?
Murlo: "Softs, get comfy."
Any last words / shout outs?
Murlo: "Out to Crazylegs for the support for this and also the artists that have been able to make it happen. See you in the dance!"
Murlo presents Club Shirazz on February 18th at Dance Tunnel (tickets).