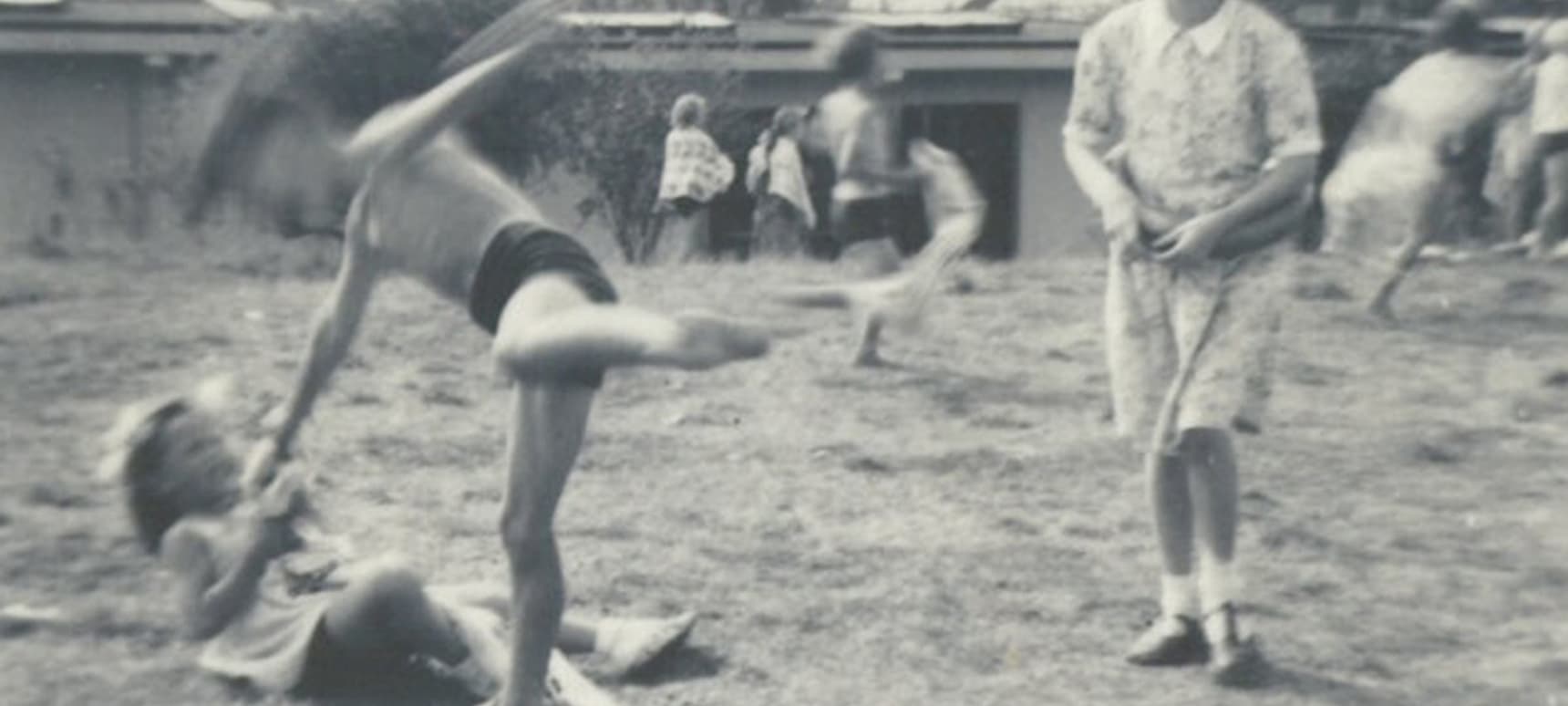 11.12.2015, Words by dummymag
Stream Talbot Fade's new album November Versions
Back in 2013, Talbot Fade quietly self-released a record full of beautiful, haunted ambient – pulling together voices whispering into the ether, showers of lightly pattering rain and echoed piano strokes. It's a record that feels very indebted to pioneering videogame composer Akira Yamaoka, the ghostly energy and slowly drifting pads of tracks like Heaven's Night and The Day of Night from the Silent Hill 2 soundtrack feeling somewhat present.
2 years later and his second record, 'November Versions' arrives. This time it has a label to call home in UK grime hub Local Action, who've known Talbot Fade since he started making music, having also put out an album from his other musical project Yamaneko. 'November Versions' is louder, its tracks creaking more with the weight of scattered shots into the distance and crackling atmospherics. As well as featuring new original Talbot Fade productions, it also has reworks of members of Talbot's Daybreak crew from Loon, Boardgame James and the mysterious Rimplton who featured on Yamaneko's 'Pixel Wave Embrace' last year. You can listen to the record in full below and read a Q+A from the London producer.
Hi Talbot Fade! How are you?
I'm alright, thank you. A little fragile from the #TomLeaBirthdayRave.
You say that November has always felt like the turning point, how was your November this year?
I probably bring it on myself by banging on it but November is just always alive, and always for better and for worse, every year. This project has kind of become something of a way of processing these good/bad emotions that are so powerful and hard to contain this time of year into a language I feel I understand a little better. I really hope others can connect to some of it.
There's a track called November Ghosts, do you believe in ghosts and the paranormal?
I don't think I have the power to sense them. Loon does though. And I believe in him.
How and where was November Versions recorded?
The idea came just after finishing the Yamaneko FADER mix having been listening to nothing but Daybreak tunes for like a month or so. November was around the corner, and I had wanted to revisit the Talbot Fade edits of Daybreak tunes for a while.
Everything came together last month. I just sat on the floor in my front room with my laptop and a bunch of external harddrives going through everything – old projects, mixes, field recordings, samples, tunes, whatever – searching for phrases that feel (and really feel, like it has to be, like, overwhelming. Otherwise what's the point?) linked to a particular person or thing. And then take them through all the twists and turns of November, embracing the cold and fog.
Your first record was self-released, why did you decide to go with Local Action this time around?
The first album was just for me and a few friends really. But I was also really happy with it and wanted it to exist somewhere where if people found it and liked it, then they could have it. I was originally going to do the same with this, but I played it to Tom after he heard I was making it and he seemed to really love it and wanted it to release it. Tom has become a very good friend over the years so I feel very comfortable letting him put out personal projects like this. His love for tunes is really fucking real and earnest and I'm drawn to that. I trust how he shares these things with people.
'White As (Talbot Fade's Buried In Snow Mix)' had us captivated since it opened your FADER mix, how did you put it together?
The original is something else. Rimplton by numbers really: gorgeous, earnest sampling; this inexplicable atmosphere that's somewhere between grief and laughter. There's a vocal version apparently I haven't even heard with my old housemate on apparently. I don't think I even need to hear it. It's a special tune to me, I've made a few versions of it (I think this is the third?) and I'll probably make more as time goes on and the memories change.
Can you tell us a bit about the photograph on the record and why you chose that?
It's from a collection of photos me and my mum got from my nan after she passed away, the same collection as the picture used on the November mixtape. There's this handful of my nan, my mum, my aunts and uncle all playing in Clacton and they're just my favourite thing. These totally grey, faded snapshots of a wonderful, happy day, just shining away in this very sad box.
There are reworkings of music by Daybreak collective members on the album, what can you say about Daybreak and are there any plans for next year?
They're always making tunes. Always. One day, they might come out. I hope they will. They're really good.