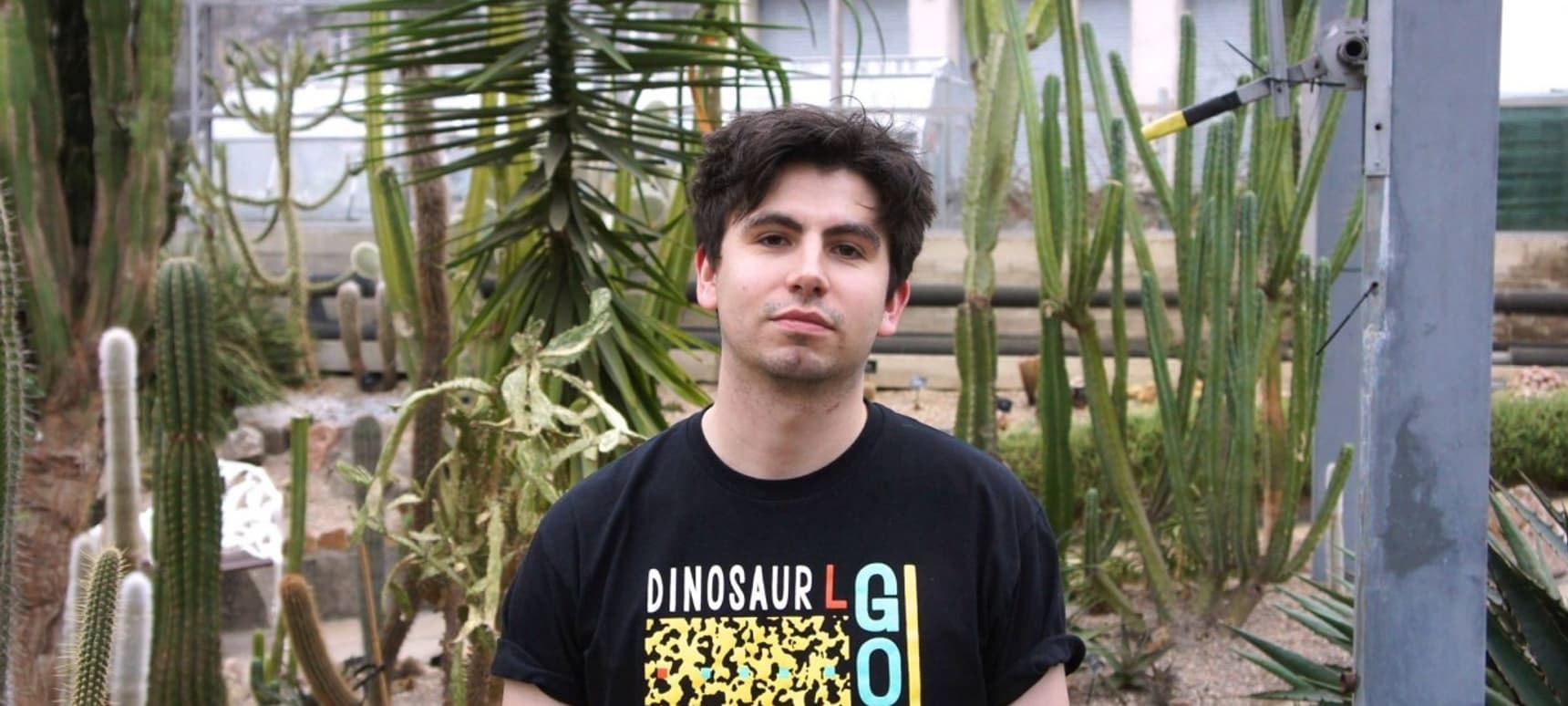 22.02.2016, Words by dummymag
T_A_M's guide to club music in Aberdeen
After first contributing snarling, percussive workout Graze Tha Trax to the second instalment of the label's 'Coyote Kings' compilation at the back end of 2014, Aberdeen-based producer T_A_M returns to Coyote Records for his debut EP, 'Watty'.
Albeit following releases for both Scottish label hub Tuff Wax and Apothecary Compositions, 'Watty' picks up where he left off on Coyote, employing frenzied drum patterns and a sprawling mix of abstract, positively bonkers sound effects. Squarely aimed at the club, it pulls no punches as a stark, unapologetic melee of sound – with an emphasis on straight up, unadulterated fun.
On the flip side, Tarquin gets even weirder, scrambling T_A_M's Watty drumwork for what he calls the 'Don't Get Lemon' edit. Reverbing around our eardrums at late afternoon on a Monday in the same way that these tracks would bounce off the club walls at peak time on a Friday night dancefloor, Watty has a sense of humour and is reminiscent of that sick video of Teletubbies dancing in sync to bassline.
To mark the club-ready sounds of 'Watty', T_A_M shifts the focus to his home city, guiding us through some of the fundmental outposts of club music that Aberdeen has to offer – ranging from (now ex-pat) producer Lockah to label Tuff Wax as well as the late, great and always unique, Offshore.
Bake Haus
T_A_M: "Run by Zubuntu, ¥oin and Grill Cosby. Club nights in Aberdeen aren't a rarity but there's not much going on in a club sense outwith the tried and tested house and techno sphere. Bake Haus has been going on for the last two years to fill a void of UK/US club sounds, hip hop, grime and more abstract things. Basically there's no music policy and everyone involved feels comfortable playing whatever they like and people will come down and enjoy it. They put out a compilation in 2014 that included tracks from everyone involved and some outside names such as DJ Milktray and Strict Face."
Offshore
T_A_M: "Offshore is arguably the most famous producer to come out of Aberdeen. He released on Big Dada and Stuff Records but sadly passed away in 2012. 'Bake Haus' was the name of his first album (which is an amazing listen and really underrated) and the influence behind the night. Big Dada just released his posthumous, self-titled second album which involves a lot of live instrumentation and doesn't really sound like anything else."
Lockah
T_A_M: "Lockah's released on Donky Pitch, Mad Decent Mishka and a bunch of other labels over the last four to five years, building up an impressive discography in such a short space of time. He's not actually based in Aberdeen anymore but that's not important…*shifty eyes*"
Donald Dust
T_A_M: "Lo-fi, murky house music that may or may not be an alias of someone else from Aberdeen, but the tunes are great and I believe are being released on pretty cool label this year."
Bones / Money
T_A_M: "Alongside running Tuff Wax with Lockah, they've released a single on Ciao Records (Crookers' label) and each have a bunch of music under their solo names (OTOH and DM Bones/MT Hood) that they've not released much of, but what I've heard is all very good. They also used to do a night in Aberdeen called Acid Thunder that was probably the first night that played music that I actually wanted to hear. They brought folk like Elijah and Skilliam, Egyptrixx, Dexplicit and Roska to Aberdeen way before anybody else would have thought to."
Tuff Wax
T_A_M: "Tuff Wax have released music by Strict Face, The Range, and Moist Ghost as well as locals such as Grobbie, ¥oin, Zubuntu, and myself. They've even had Chrissy Murderbot on remix duties and have more in store for 2016."
Grobbie
T_A_M: "Fairly reclusive but his tunes ranging from 4×4 garage, grime and a whole alias with several albums of ambient music, Grobbie's managed to get a lot of attention without really trying. Although not so prolific in recent times, I've noticed a few things on his Soundcloud that are as good as anything else he's done. Hopefully more of it will see a release."
Zubuntu
T_A_M: "Again, not technically based in Aberdeen anymore but he released a great EP through VaVa Records last year and is on his way to release a follow up of drone, ambient and abrasive techno-y stuff again through the label which, with any luck, will bring some much deserved attention his way."
VaVa Records
T_A_M: "Run by A La Fu (who was once Roots Manuva's DJ), the label has released a wealth of weird and unexpected music, ranging from electronic stuff via Zubuntu to acoustic music from Predatory Bird and even a reissue of Mike Ladd's 1999 hip hop album, 'Welcome to the Afterfuture'."
Jungle Nation
T_A_M: "I can't really speak about club music in Aberdeen without mentioning Jungle Nation, which just celebrated its 19th anniversry. The longest running jungle and drum and bass night in Scotland by some stretch, it's run by DJ Tez who has probably been involved in more clubs than anyone in Aberdeen and a bit of a local legend."
'Watty' is out March 4th on Coyote Records. Catch T_A_M at The Alibi alongside Tarquin, Last Japan and Jurango for the 'Watty' EP launch on March 5th (info).