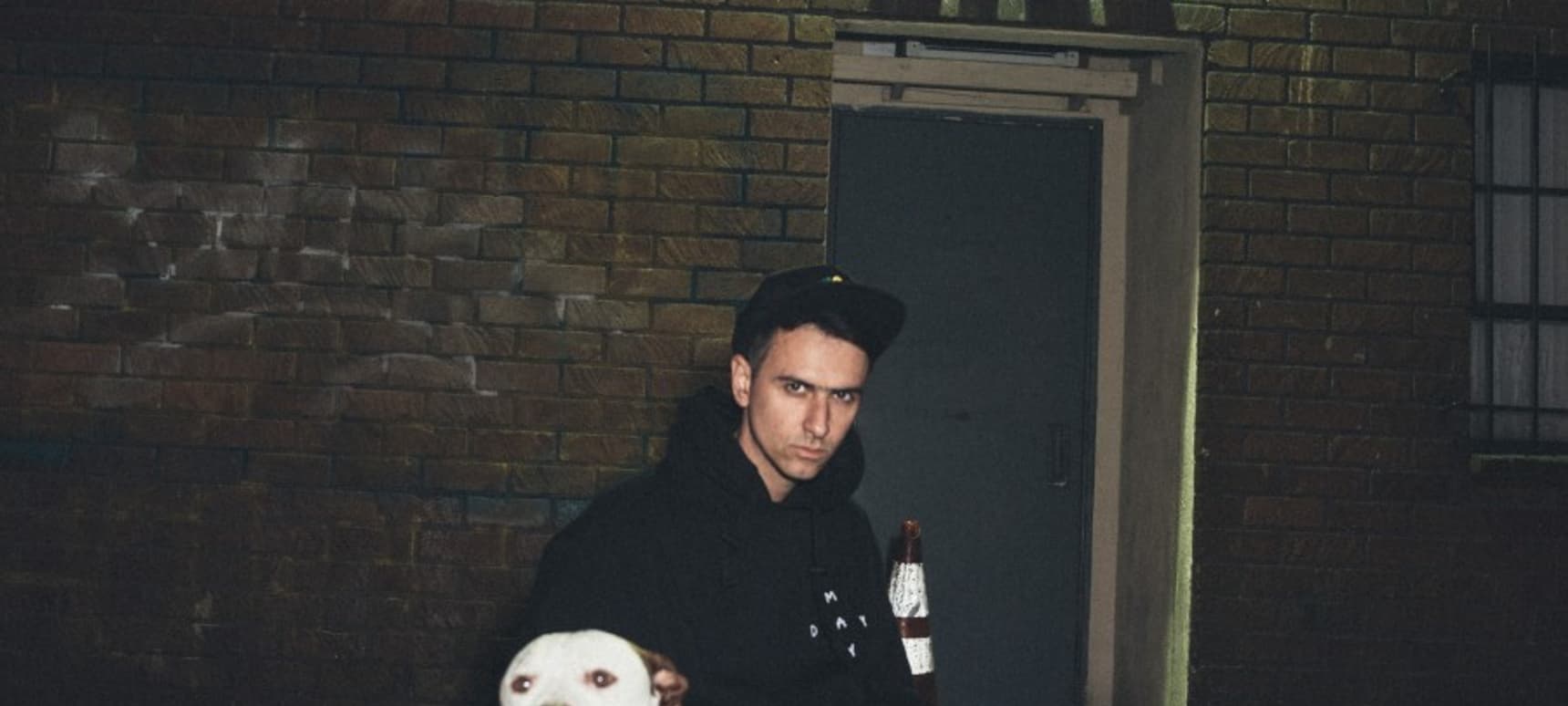 24.05.2016, Words by dummymag
The 10 tracks that inspired Boys Noize's album 'MAYDAY'
Alex Ridha (aka Boys Noize) has been at the forefront of electronic music for over a decade now, initially making his DJ debut at the tender age of 15. Ever since, he's since taken his teenage love of house music and techno to a global stage and has stayed at the top of his game, whether garnering accolades from Rolling Stone – who named him one of the 'Top 10 DJ's Who Rule The World' – or dominating the charts at Beatport, who elected him 'Best Electronic Act' three years in a row. Feeling at home on some of the world's biggest stages, Ridha has lit up Coachella three times, taken Lollapalooza by storm, and headlined festivals and clubs on every continent – from Berlin tech haunt the Berghain, to Fuji Rock in Japan.
In the four years since his last solo album, Boys Noize has kept busy, including work on a collaboration with Skrillex as Dog Blood and then teaming up with Chilly Gonzales as Octave Minds in 2014. Last year, his label Boysnoize Records celebrated its 10th anniversary. Adding further to his list of achievements, Boys Noize now breaks the silence with his urgently titled full-length return, 'MAYDAY'. A testament to his eclectic tastes and backgrounds, the album bridges the gap between Ridha's interests in dance music, indie, and hip hop. There's a few collaborations on there that you might expect – namely Hudson Mohawke, TEED, and Benga – but there's a few you probably wouldn't. From the urgent opening onslaught of Overthrow, through to the sweet throes of Starchild with Poliça, and euphoric set-closer Birthday – 'MAYDAY' is prime listening for a late Friday afternoon when the week's weight is finally starting to lift.
To mark the release last week, Boys Noize shares 10 of the records that inspired him whilst producing 'MAYDAY' – ranging from hands-in-the-air, rough and ready UK rave classics, through to the softer edges of songwriting with album collaborator Poliça.
Read more from Ridha below and stream seamlessly via our YouTube playlist.
The Dust Brothers Chemical Beats
Boys Noize: "One of the main things I wanted to explore on the new album 'MAYDAY' was getting away from 4/4 and trying different tempos. This very early Chemical Brothers track definitely plays its role on tracks like Rock The Bells, Overthrow or Midnight – hip hop breaks, 303-acid and crazy fills."
Dopplereffekt Master Organism
Boys Noize: "When Benga came to visit me in Berlin we listened to a lot of Drexciya, Model 500, and Dopplereffekt. Dynamite takes inspiration from these type of fast, funky electro records infused with a rave portion."
Antenna Odessa
Boys Noize: "I was also playing this record around the time I was making Euphoria. On Euphoria, I was going into a classic Chicago house vibe and when I tuned the vocals around a bit, I suddenly had this great Euphoria chorus effect that reminds me of Notorious BIG."
N.R.G. I Need Your Love (Like The Sunshine)
Boys Noize: "Another early UK rave record. I remember dancing to this for the first time at the Love Parade in 1996. Obviously, I wasn't trying to make a record that sounds like 1995, but for instance, 2 Live brings back that feeling to me."
D.A.F Der Mussolini
Boys Noize: "I've been a big fan of DAF for many years and I have been pretty obsessed with a lot of EBM, industrial, breaks and wave records. You can definitely hear some of that in my tracks including Los Ninos, Overthrow, and Midnight."
LFO Whistely While You Jerk
Boys Noize: "LFO is one of my heroes for sure. His live sets were so tough and jacking, too. I wanted to make a machine-punk record with fills only, and this LFO record is in the same vibe."
Neil Landstrumm 6 At Le Mâns
Boys Noize: "Pretty unusual record for Neil Landstrumm. Weirdly, this influenced Birthday and Dynamite too."
Boys Noize Overstayer
Boys Noize: "My mini-album 'Strictly Raw', which I released last year, shows the raw ingredients of 'MAYDAY'. It's 100% analogue, but maybe it's more the trash of 'MAYDAY'. On 'Strictly Raw', I kept the arrangements in the live, tool form whereas on 'MAYDAY', I went for the unknown and more exciting arrangements that are unusual for electronic tracks."
Poliça Lay Your Cards Out
Boys Noize: "I fell in love with Poliça after Justin Vernon (Bon Iver) played me her demos, back when I played in Minneapolis for the first time. I just had to make a song with her and I am so happy it worked out."
Axus Abacus (When I Fall In Love) (Original Restless Mix)
Boys Noize: "When I listened to Poliça's vocals on Starchild I had to think back on my early days as a warm up DJ, when I played these type of records. Funny fact, my Guidance label collection is almost complete!"
'MAYDAY' is out now on Boysnoize Records (buy/stream).