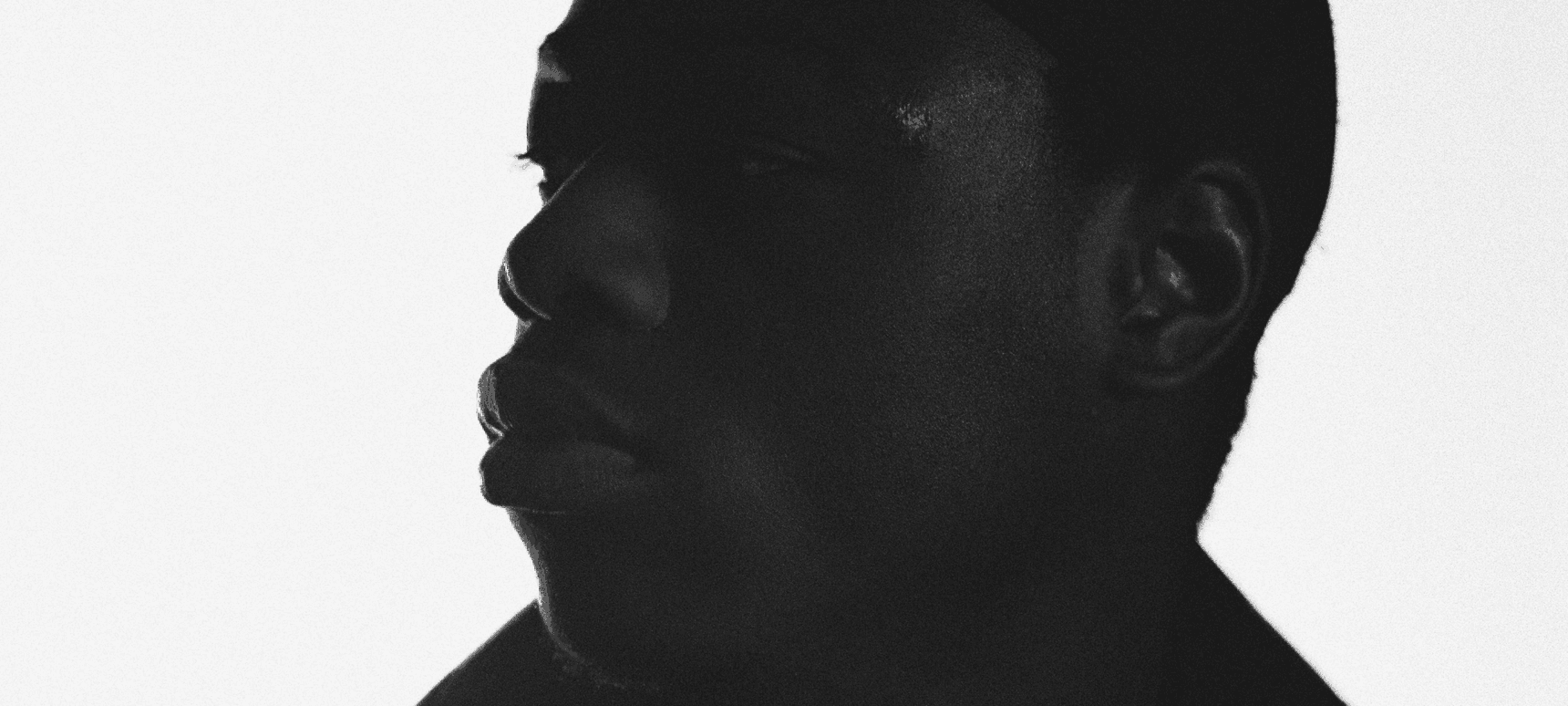 19.12.2019, Words by Felicity Martin
The 50 Best Tracks of 2019
Read on for the fifty cuts we've been relentlessly banging throughout the year...
It would be easy to preface this list with a paragraph about all the grim political developments of 2019, but instead we'll mention all the great musical ones: rave revivalism, the UK drill explosion, West African music getting bigger than ever (to name a few). The 50 tracks we've named below aren't necessarily the ones that got big play counts or made the biggest impact on the charts, but the ones we think should be recognised for their forward-thinkingness, interesting sonics or cultural importance.
We're omitting them from this list, but our DMY Recordings label put out some (in our opinion!) great singles this year from Corella, Yizzy, Snowy and Theodor Black. Give them a listen as well as the ones below.
50. A$AP Ferg – 'Floor Seats'
Leaving aside the debate around whether or not sampling The Prodigy's 'Smack My Bitch Up' is disrespectful following Keith Flint's death this year, Ferg's basketball-themed 'Floor Seats' takes the anarchic spirit of the original to the next level, courtesy of a very big drop.
49. Stenny – 'Stress Test'
With its snappy groove and the chilly bite of the drums, Stenny produced one of the biggest underground hits of '19 for the consistently good Ilian Tape.
48. Carns Hill – 'Stupid Guys ft. Dimzy & V9'
Carns Hill is one of the most influential producers in drill, and tape 'Hurt Your Parents Feelings' drafted in some of the biggest names in the genre, the freezing cold 'Stupid Guys' being the standout cut.
Read next: The 10 Best UK Drill Tracks, according to 67
47. Koffee – 'Rapture'
Undoubtedly a megastar-in-waiting, Jamaica's Koffee enjoyed a powerful year, even writing for Rihanna's long-awaited album (though we're not holding our breath for its release).
46. Al Wootton – 'Body Healthy'
Al Wootton (better known as Deadboy)'s 'Body Healthy' is a track primed squarely for soundsystems, firing a ragga sample over dub-inflected garage.
45. 13XL – 'Frosty Tips'
Known for their riotous secret basement shows, new London duo 13XL dropped a series of introductory tracks beckoning us into their nihilistic world, one of which being the dark-hearted 'Frosty Tips'.
44. Prospa – 'Control The Party'
Young production duo Prospa capped off what was a powerful year with this no-frills, hands-in-the-air house anthem, somehow even bigger than huge rave anthem 'Prayer'.
Read next: Taking Off: Prospa
43. Kida Kudz – 'Jiggy Bop'
UK-based Kida Kudz is showing no signs of slowing down, with his self-styled 'jiggy' sound taking hold – a potent mix of afroswing and UK rap. 'Jiggy Bop' seemingly exploded out of nowhere and hasn't left since.
42. Marie Davidson – 'Work It (Soulwax Remix)'
Hot on the heels of Marie Davidson's excellent 'Working Class Woman' (which figured on our best albums of 2018 list), Soulwax's remix was everywhere over the summer.
41. Kano – 'Can't Hold We Down ft. Popcaan'
Taken from sixth studio album 'Hoodies All Summer' that found the rapper and actor on top form, 'Can't Hold We Down' is a joyous ode to Kano's Jamaican roots, looping in Popcaan for the hook. The accompanying video (see part two above) is also fantastic.
Read next: The Dummy Guide to Kano
40. M. T. Hadley – 'Private Eye'
Frank Ocean co-signed M. T. Hadley makes beautiful, heartwrenching ballads that take inspiration from Limmy and Chris Morris, which should be enough information for you to be on board.
39. DJ Bogdan – 'Love Inna Basement (Midnite XTC)'
Hailed by Call Super as 'the track I've taken the most garys to in my entire life', the vinyl release of a rework of Objekt's 'Theme From Q' arrived with a mysterious backstory about the Bulgarian owner of a fictional Berlin nightclub, but it kept that organ bassline in the forefront of our minds in 2019.
38. Doja Cat – 'Tia Tamera (ft. Rico Nasty)'
With a brass instrument-fuelled beat produced by Doja herself, the hook-up with Rico Nasty was part of a banner year for the DIY rap artist.
Read next: Doja Cat is ten steps ahead of your favourite rapper
37. Ninioh – 'Diablo'
Sounding something like if Travis Scott was from the UK, rising Birmingham talent Ninioh is a dynamic MC with a real knack for picking beats.
36. Daphni – 'Sizzling'
Limmy might disagree, but 'Sizzling' was the sound of the summer – Dan Snaith reworked the title track from 'Sizzlin Hot', the only album ever recorded by Bermudian band Paradise. Fired straight into the epicentre of festival season, it soundtracked many a blazing hot day.
35. Oklou – 'Forever'
Fusing R&B and pop into something potent, NUXXE co-founder Oklou released this gorgeous meditation on post-relationship empowerment.
34. Ross From Friends – 'Epiphany'
A cute homage to Ross From Friends' sister, 'Epiphany' matches sleek instrumentation with rave screams.
Read next: The 10 Best Sci-Fi Movie Soundtracks, according to Ross From Friends
33. SL – 'Homage'
2019 was the year UK drill evolved further than ever from its boundaries, and SL has been steadily doing his thing via a hybrid of tropical melodies and a Giggs-like flow.
Read next: The 20 Best Drill Projects of 2019, according to Nammy Wams
32. Shygirl – 'BB'
Choosing a Shygirl single for this was tough, as the Nuxxe visionary released a string of blinders this year, but the Sega Bodega-produced 'BB' is brilliant. That throwback drum roll, ugh…
31. Clark – 'Branding Problem'
Like Mathew Jonson on steroids, the ever-experimental Chris Clark hauled big room bass synths around like it was nothing.
30. DaBaby – 'Suge'
With his cartoonish visuals and larger-than-life stage presence, North Carolina's DaBaby exploded onto the rap scene in 2019. 'Suge', a tribute to the Death Row Records CEO, slaps you round the face with its sparse beat and plinky keys.
29. SIM – 'Lockdown ft. 45DiBoss'
'Neural Gain', the EP by Montreal producer SIM, is themed around the surgery he underwent to remove a brain tumour, using sonics relating to hospital sounds. Looping in dancehall artist 45DiBoss, 'Lockdown' was the record's highlight.
28. JAY1 – 'Mocking It'
Coventry's JAY1 enjoyed a meteoric rise after 'Your Mrs', and 'Mocking It' is guided by a sharp beat mixed with JAY1's drill flow.
27. Quirke – 'Spinhaunt Coil'
Breaks were big news this year, and elusive producer Quirke went hammer and tongs on this Whities cut. Rave perfection.
26. Sassy 009 – 'Maybe In The Summer'
It's rare to find electro-pop so cutting-edge that it could land comfortably in the dance music sphere, but Sunniva Lindgård as Sassy 009 (formerly a trio) managed it.
25. Naira Marley – 'Soapy'
West Africa's Naira Marley has been in hot water with the Nigerian authorities this year and dropped 'Soapy' shortly out of coming out of prison, inspiring a whole new dance at the same time.
24. Caroline Polachek – 'So Hot You're Hurting My Feelings'
Can't deal: formerly of Chairlift, Caroline Polachek put out what is a pretty perfect pop record. Don't sleep on the A.G Cook remix, either.
23. Off The Meds – 'Belter (Joy O Belly Mix)'
Best remix of the year, hands down.
22. slowthai x Denzel Curry – 'Psycho'
Two of rap's most future-facing stars from either side of the Atlantic collided over an instrumental fit for a Hitchcock feature-length.
21. Rzo Munna x Soze – 'Phone Calls'
Out of the UK rap explosion this year have come a plethora of gems, one of which being Rzo Munna and Soze's 'Phone Calls', which marries hard-hitting lyricism with infectious melodies.
20. TNGHT – 'First Body'
Hudson Mohawke and Lunice made their eagerly-awaited return with some dyed in the wool TNGHT bangers. I keep thinking about a tweet I saw that said "Somehow every @TNGHT song sounds like something you made banging on the tables in high school but also like the most well produced shit of all time".
19. Allie X – 'Regulars'
Pop music is always great when it defies convention, and Allie X released outsider anthem 'Regulars', which is about "trying to fit in when you clearly never will".
18. Odunsi – 'Wetin Dey'
As people like Santi and Rema (below) prove, it's an incredible time for music coming out of Nigeria right now, and Odunsi (The Engine) is up there fusing hybrid sounds into something completely his own.
17. Snowy – 'REDDIT'
'REDDIT' is a track about grime that came for the whole of the grime scene which, according to Nottingham's Snowy, is "like one big panto". Ironically, it was the best grime track of 2019, and Paul Woolford aka Special Request reviewed it favourably in our 'Cop or Drop?' feature. And check out 'EFFED' with Sleaford Mods' Jason Williamson which we released earlier this year.
16. Burial – 'Claustro'
Much to everyone's surprise, Burial released a track that could be considered cheery in comparison to his past work. Driven by a shuffly garage beat, vinyl crackles and a '90s R&B-style bassline, 'Claustro' slaps.
15. Yung Bans – 'Going Bezurk'
The opening notes of 'Going Bezurk' demonstrated US rap's growing appetite for experimentation while broaching pop territory. One of a growing crop of hip-hop artists who celebrate weirdness, Yung Bans looks set for a massive 2020.
14. Skepta – 'No Sleep'
One of the comments below this COLORS session is 'uk rappers clean and neat and audible', which is very funny but also accurate: Skepta's precise bars cut like a razor over his tight, cold production.
Read next: The Dummy Guide to Skepta
13. Anz – 'Helps Your Two Hips Move'
A tutorial in how to make handclaps bang, Manchester producer Anz came up with some of the best hi-NRG club sounds of the year on her 'Invitation 2 Dance' EP.
12. Bala Bala Boyz – 'Baza Ba Skivere'
Bala Bala Boyz are a London collective of Congolese descent, and the high-octane 'Baza Ba Skivre' was one of two records put out by the ever-brilliant More Time this year, with Ben UFO using the track to open his sets.
11. Anunaku – 'Temples'
This TSVI side-project cut rattled soundsystems to their core with its ragga samples and chopped breaks – yet another shining example of the Nervous Horizon boss's global outlook.
Read next: The influences behind TSVI's 'Inner Worlds'
10. Kish! – 'Lemonade'
237 collective member Kish! (who played our last Dummy party at Miranda) continues to be one of underground rap's leading lights. Hard-hitting and mellow in equal measure, 'Lemonade' saw Kish! on top form.
9. Jai Paul – 'Do You Love Her Now'
Resurfacing after seven years, Jai Paul released two surprise singles, much to the delight of a whole generation of internet kids. He broke his silence about his hiatus, too – which was pretty heartbreaking to read, but his lush, bold new music was a joy.
8. ⣎⡇ꉺლ༽இ•̛)ྀ◞ ༎ຶ ༽ৣৢ؞ৢ؞ؖ ꉺლ – 'ʅ͡͡͡͡͡͡͡͡͡͡͡ (ƟӨ) ʃ͡͡͡͡͡͡͡͡͡͡ ꐑ (ཀ ඊູ ఠీੂ೧ູ࿃ूੂ✧✧✧✧✧✧ළඕั࿃ूੂ࿃ूੂ) · ⣎⡇ꉺლ༽இ•̛)ྀ◞ ༎ຶ ༽ৣৢ؞ৢ؞ؖ ꉺლ'
Try typing this into YouTube at an afters… Kieran Hebden returned to his unpronounceable moniker with a transcendental gem.
7. Digga D – 'No Diet'
Perhaps one of the most bizarre moments in music in 2019 came when Zac Efron co-signed the Ladbroke Grove driller's coke-prepping cut twice in the same month.
Read next: The 20 Best UK Drill Projects of 2019, according to Nammy Wams.
6. Tame Impala – 'It Might Be Time'
"It might be time to face it / You ain't as young as you used to be". A song about watching your life slip away as you get older? Incredibly depressing, sure, but Kevin Parker's marriage of '70s psych-pop and crashing breakbeats made these words ones we found ourselves replaying over and over.
5. Rema – 'Dumebi'
At just 19 years of age, Rema is the next big thing in afropop. Boldly prefacing his tracks with "another banger", 'Dumebi' is a prime example of his sweeter-than-sugar melodies and fluid vocals.
Read next: The 10 Best Songs to Come Out of Nigeria, according to Rema
4. Joy Overmono – 'Bromley'
When a track is themed around the commute between central London and the suburbs, you'd expect it to be a bit of a drag. You'd be mistaken, though, as this link-up between Joy Orbison and Overmono aka Truss and Tessela, absolutely bangs.
3. WSTRN – 'Medusa (ft. Unknown T)'
There's something about the production on this that's so wonderfully weird, making it a perfect bed for WSTRN's signature syrupy melodies.
Read next: WSTRN's Islington show was a celebration of the UK rap scene's excellence
2. Rosalía – 'Dio$ No$ Libre del Dinero'
After taking out a full page ad in El País that read 'Fucking money man', Rosalía dropped 'Dio$ No$ Libre del Dinero', one of two singles that find her vocal toeing the line between fragile and fierce.
Read next: Rosalía brought London to pin-drop silence at her Somerset House show.
1. J Hus – 'Must Be'
"If it walk like an opp, talk like an opp, smell like an opp then it must be…" The king of hooks returned with a joyful tribute to his enemies – his first track since being released from prison earlier in the year, the Jae5 link-up arrived to a great deal of celebration. Hopefully Hus changes his mind about not performing live over the next three to four years…
Listen to our Spotify playlist of the best tracks of 2019.