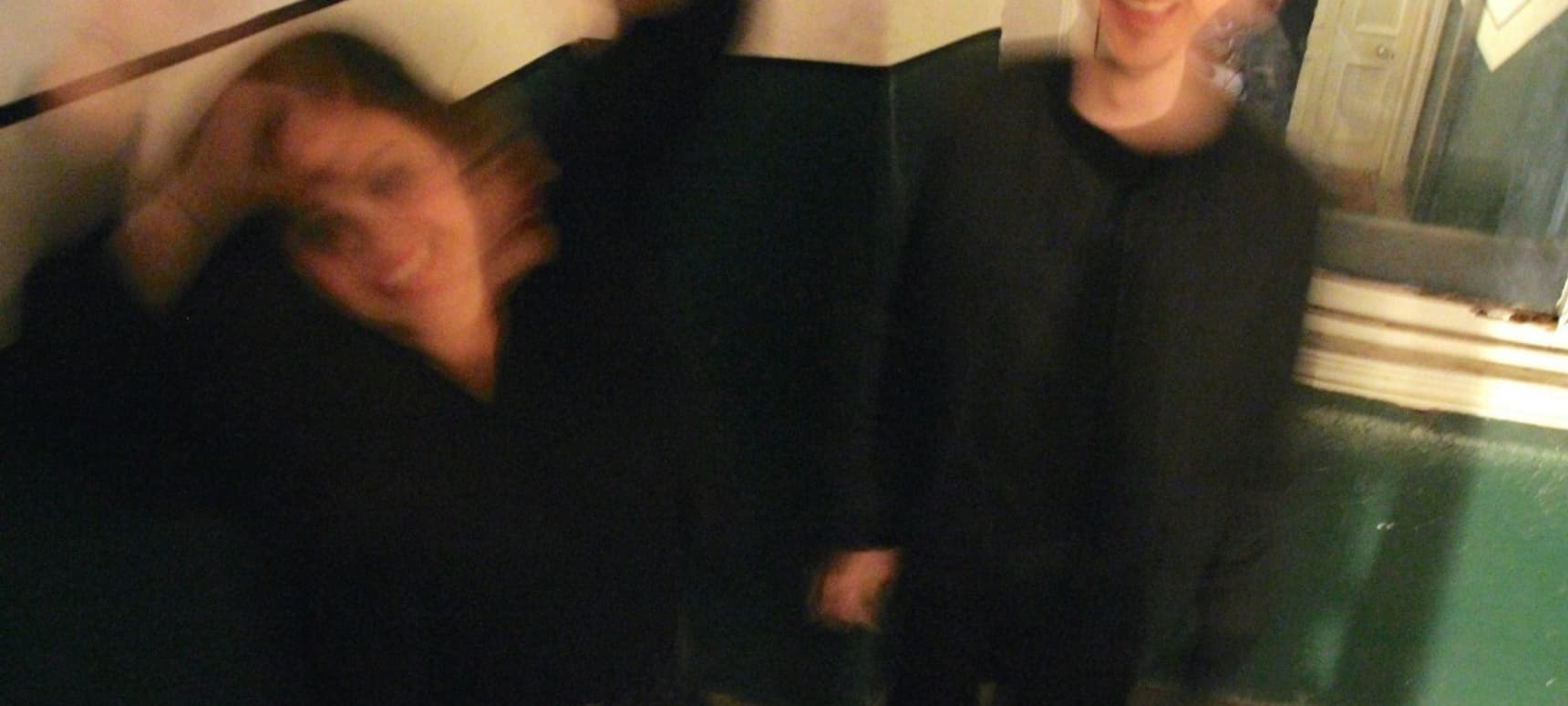 11.11.2016, Words by dummymag
The Bossy Love guide to Glasgow
It's been an eventful year for Glaswegian duo Bossy Love since we shared their rich pop anthem Want Some back in March, which they followed up by snatching second place at Glastonbury's emerging talent competition over the summer and bagging themselves a prime set at the festival.
Comprising of mechanical scientist-turned-singer Amandah Wilkinson alongside ex-Dananananaykroyd drummer (and BBQ restaurateur) John Baillie, the pair undoubtedly bring something a little different to the table, toting a collection of sweet as candy vocal hooks and undeniably rich club-inspired beats, perfectly highlighted on their follow-up singles Call Me Up and Wind Me Up.
Even more stunning live, the pair have upped sticks from Scotland and spent the autumn months extensively touring the country. As a homage to their home city, the pair have put together a locals guide to Glasgow – which ranges as far and wide as globally recognised musical institution RUBADUB through to the best spots to get your brows preened and grab a samosa.
Read through the guide below and, if you know what's good for you, get your ears firmly set to Bossy Love's SoundCloud.
The Poetry Club / SWG3
Bossy Love: "John used to work here as the music programmer and we love to come back and see it going from strength to strength. The Poetry Club was one of the first venues we played and is where we played our headline show back in October. It's this amazing little bar space that is an evolving artwork in itself by renowned Glasgow artist Jim Lambie."
Farah's Hair & Beauty
Bossy Love: "For £4 Farah will give you the SICKEST brows in town. She also loves to play YouTube music videos on her big TV."
Shandar
Bossy Love: "If you are feeling hungry after the salon, directly across the street from Farah's are the finest samosas at Shandar, although we often drive from the other end of town for these 80p nuggets of happiness. The owner makes a cameo in our video for Body (NB – the band took the video off YouTube, so we can't give you a link here)."
RUBADUB
Bossy Love: "A Glasgow institution for all things dance music. They are one of the few places that sell music production stuff that completely have their shit together, you can test stuff out, they are really reasonably priced and the staff are super knowledgeable and friendly. They will throw a daytime party on occasion too!"
Barrowlands
Bossy Love: "The Barras is the best venue in the world. A '70s ballroom with a bouncy wooden floor – the whole place is just oozing with character. Most bands from around here will tell you it's the ultimate place to play, mostly because they have had their lives changed in that room seeing gigs themselves."
Hug + Pint
Bossy Love: "Our favourite live venue, run by our pals. It has amazing sound, a stupidly good lighting rig for the size of the room and excellent vegan food to boot!"
Laboratories Espresso
Bossy Love: "On West Nile street is Laboratories Espresso. Here you'll the best coffee in Glasgow, which is no mean feat. Staffed by the friendliest dudes and serve delicious little pistachio cannoli."
Grant Carr at Rebel Barber
Bossy Love: "Instagram superstar and our friend Grant will fix your braids real tight, give you a futuristic gentlemen's do all the while telling you hilarious stories."
Glasgow School of Art
Bossy Love: "The GSA is our party base. We go to their in-house nights like PVC and their annual drag night fundraiser, which is always good for an inclusive and welcoming night out. The only thing is, since the union building was rebuilt, the toilets no longer smell like bubblegum."
Tesco Parkhead
Bossy Love: "After a long day in the studio, we like to have an existential crisis whilst buying bread in the airport hanger sized supermarket."