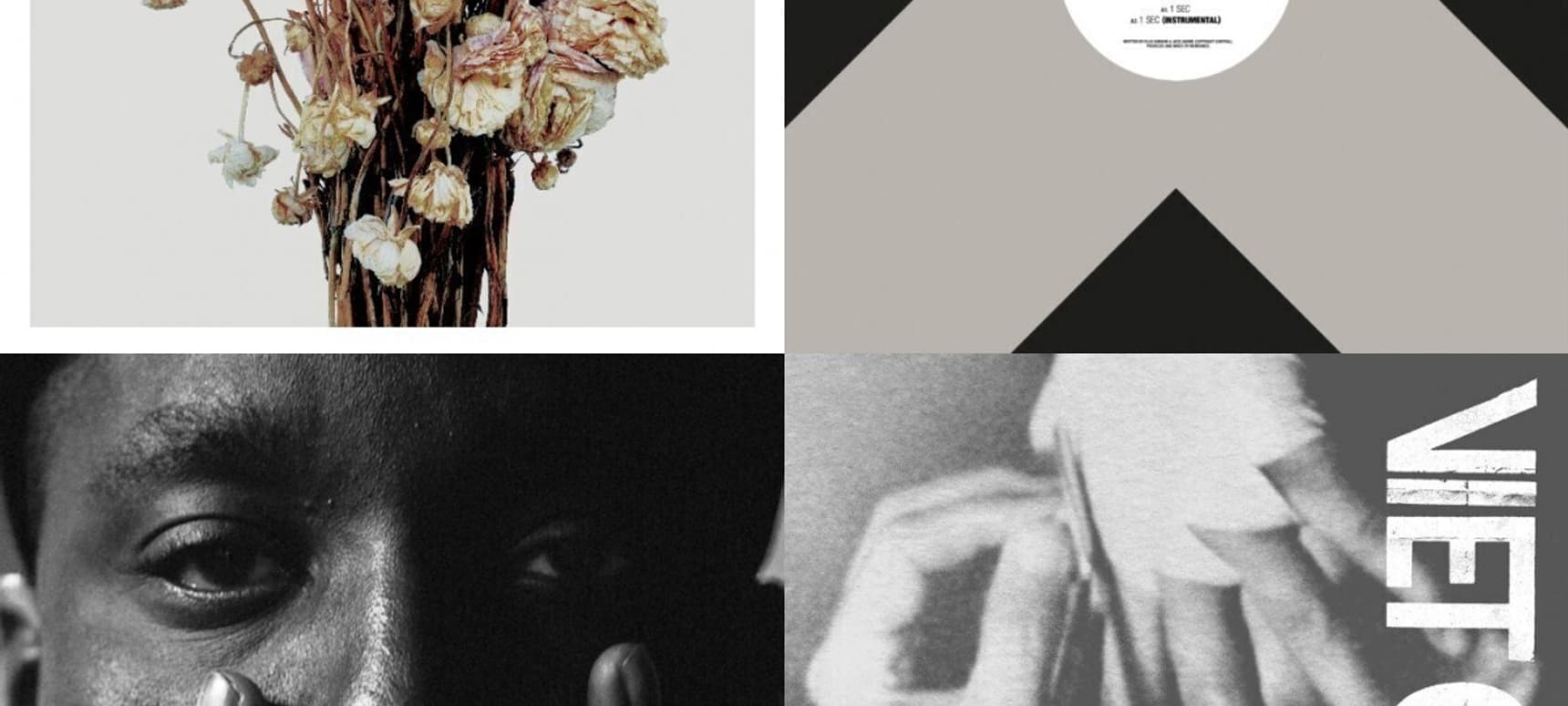 22.01.2015, Words by Sean Murray
This week's albums: January 19th 2015
Our album reviews column gives you a succinct analysis of the week's releases. This week: Novelist and Mumdance, Petite Noire, and Viet Cong are all on the block.
Album of the Week: Sleater-Kinney 'No Cities To Love'
"…rekindling the flames of a desire for change, it's as powerful as ever: wasting no time in getting to the source of all its anxiety, it opens with Price Tag as Tucker roars, We never really checked, we never checked the price tag! / When the cost comes in / It's gonna be high! over a maniacal hook. Weiss's drums anchor the hefty stride of album anthem Bury Our Friends, while a familiarly jumpy post-punk bassline carries A New Wave into the contemporary spiritlessness of despair in I am raw material / Make me plastic / Make me fuel…" Read the full review here.
Björk 'Vulnicura'
"…if Björk's last album 'Biophilia' was about the relationship between music, nature, and technology, then 'Vulnicura' is about its breakdown. Joining Madonna in the list of high-profile early album leaks over the past few months, there's something that 'Biophilia' missed and 'Vulnicura' acknowledges – both intentionally and by accident – which is the painful, mean, and messy role of the human in it all…" Read the full review here.
Novelist x Mumdance '1 Sec' EP
Following Novelist and Mumdance's collaboration on the latter's EP for Rinse last year, XL Recordings have wisely tapped the duo up for another release together. 1 Sec picks up where Take Time left off: Mumdance's sparse, icy production wraps around Novelist's collected delivery in a way that does a lot with a little.
The barebones arrangement leaves Novelist plenty of breathing space and gives added impact to change-ups in dynamic. Handclaps have always been a go-to device for artists across the disciplines of electronic music, but here their satisfying crack is elevated by the spacious restraint of the production. On the b-side, Shook rests on abrasive stabs of white noise which work themselves into a menacing groove in tandem with Novelist's more confrontational approach. More of this, please. Jake Hulyer
8/10
XL Recordings released the '1 Sec' EP on January 20th 2015 (buy).
Petite Noire 'The King of Anxiety' EP
#Noirwave is the word that South African musician Yannick Ilunga, aka Petite Noir, uses to describe his unique style. On debut EP 'The King of Anxiety', Petite Noir creates an insight into his self-described world by blending pop and new wave styles that perhaps lends itself to the slogan "make it new".
Opener Come Inside and Til We Ghosts borrow melodic influence from Gorillaz and even Peace (yes, them), while the euphoric Chess is a soaring, wonky hybrid of baroque styles. Ilunga's noirwave stops nothing short of being euphoric, though closer The Fall does provide a flat point against the other tracks, which see Petite Noir at full flight.
As far as debuts go, the boundaries that Ilunga explores on the EP are ones to be broken. As for the future, Petite Noir could be on the cusp of something unique. Sean Stanley
7/10
Double Six released 'The King of Anxiety' EP on January 19th 2015 (buy).
Viet Cong 'Viet Cong'
Viet Cong is a band that essentially begins where the Vietnam War ends. Never mind that their name appropriates that of the South Vietnamese socialist army – a trend that continues on from the gendered appropriation of Viet Cong's previous band, Women – the obvious comparisons to Joy Division are there and that's where they'll end, e.g. some time around 1976.
One in a long line of bands lionising that particular period of very male, very white rock music, all the stylistic reference points are here: two guitars, drums, and bass collide in vainglorious melodic and rhythmic thrusts that stubbornly push up against each other, only to burst into a dazzling floret of dissonant sonic elements. There's the nauseous string-bending ebb of Pointless Experience, anchored by its unflinching rhythm section and punctured by the cool confidence of singer Matt Flegel's despondent baritone (If we're lucky we'll get old and die), and the quivering speed run over a contrastingly lumbering bass in Continental Shelf.
Then there's the more specific signposts along a timeline of the last four decades of a genre built on the mid-'70s, from the squeaky-squawky guitar spar sound of This Heat – through its '00s revival, with the likes of Les Savy Fav – in Bunker Buster and, yes, Joy Division in the off-tone vocal howl of Silhouettes.
As well-executed and enticing music from another era, this is as good as it gets. But as a stylistic voice in a cultural conversation that has been all but exhausted, Viet Cong is an example that (post)punk is dead and there's really no imperative to revive it. Steph Kretowicz
5/10
Jagjaguwar release 'Viet Cong' on the January 20th 2015 (buy).