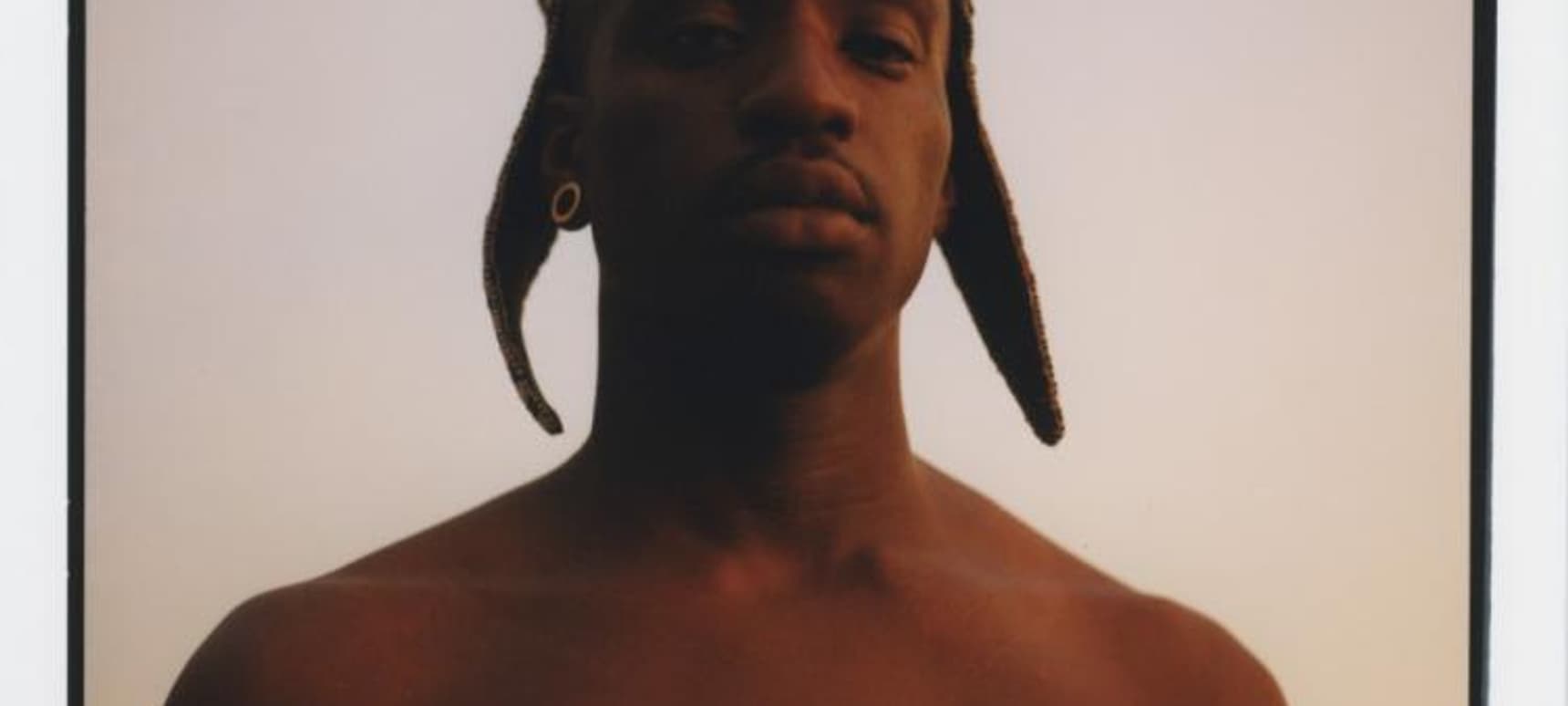 16.10.2018, Words by dummymag
Track by Track: Petite Noir - 'La Maison Noir / The Black House'
"I use my art as revenge to those people who don't believe in me"
'Noirwave' is the genre coined by South African artist Yannick Illunga, who releases music as Petite Noir. Yet it's not limited to just a sound – he's described it as more of a progressive social movement emerging in the minds of creatives all over the globe. Now with new mini album 'La Maison Noir / The Black House', Noir tackles ideas of identity and diaspora, while employing elements of post-punk, kwaito and pop into a release that's both enjoyably listenable and hugely powerful.
Noir featured on 'Rolling Stone' in Danny Brown's 2016 'Atrocity Exhibiton' album, and on 'La Maison Noir', Brown has returned the favour. As well as putting out six tracks on the new record, the polymath has also prepared a masterpiece of a visual album to sit alongside the release. Shot beautifully in Namibia, it tells the story of Petite Noir's journey in four parts, and can be viewed below.
With the mini album out in the world now, Petite Noir takes us through the creation of each track below.
–
'Blame Fire'
"I wrote 'Blame Fire' as a song about me growing up and not really fitting in with everyone around me. However, the song also gives thanks and appreciation to God for the gifts and life that he has given me. Blame Fire is a phrase that I made up, meaning Thank God. I poetically referenced times in history that God showed up as "fire", i.e. the burning bush in the story of Moses and comparing that to the passion, the drive that we all have inside of ourselves to be successful in life. So basically, don't blame me, Blame Fire for all that I have. In short, it means, all glory to God."
'Beach ft. Danny Brown + Nukubi Nukubi'
"'Beach' is a song about being reborn and how it took for me to fall to rise back up. In life we are constantly reborn. Every stage of our lives, from being a baby to adulthood. After working with Danny Brown on his last album, I was so happy when he agreed to lay down a verse for me."
'F.F.Y.F (POW) ft. Rha! Rha!'
"'F.F.Y.F' stands for 'Fight For Your Freedom'. It is basically a song about standing up for yourself and not being a pushover. I use my art as revenge to those people who don't believe in me."

'R E S P E C T'
"'R E S P E C T' is a defiant song I wrote about constantly being disrespected. Like everyone, I want to be looked and spoken to with the respect that I deserve. It is about how learning to demand respect is part of me growing up and becoming an adult."
'Blowing Up The Congo ft. Saul Williams'
"This is an extremely important song to me. 'Blowing up the Congo' is about the ongoing rape and pulverisation of Congo's resources and people and how the world basically depends on Congo."
'Hanoii ft. Rha! Rha!'
"I wrote 'Hanoii' while I was in Hanoi. It is a song about greed and turmoil and how through generations people have had to go from a nightmare into a dream world."
Listen to the mini album:

Petite Noir has just been confirmed for Young Fathers' tour – find tickets here.