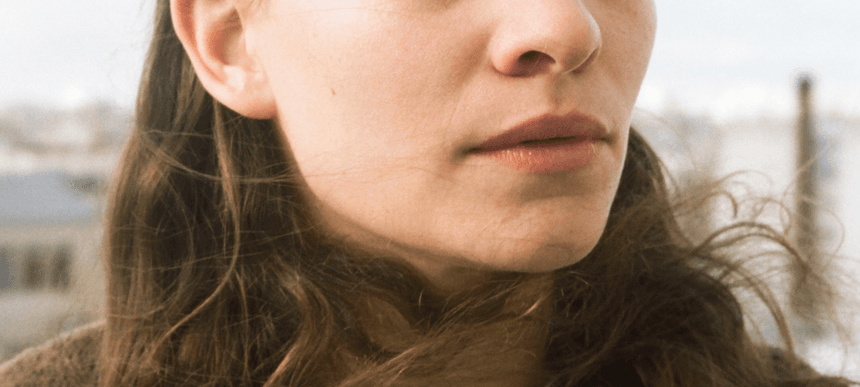 30.01.2019, Words by Felicity Martin
Track by Track: VAAL - 'Nosferatu'
"I had my heart broken moments after writing this one. It's actually quite difficult for me to listen to"
Sometimes, if you really want to prove yourself, anonymity is key. Eliot Sumner (who you might be familiar with as former synth-pop outfit I Blame Coco, or as being Sting's daughter) always had a keen interest in electronic production, initially inspired by artists like Theo Parrish and Moodymann. But she wanted to make the career – and genre – sidestep in the most authentic way possible.
So, she decided to work anonymously as VAAL, which she did for three years, DJing under the pseudonym and dropping immersive house and techno records on labels like Afterlife and Life And Death. It's only now, with the release of her debut album 'Nosferatu' that she's stepping out of the shadows and sharing her talents as her true self.
Dark and cinematic, while also inspired by trip-hop, vintage breaks and '90s techno, 'Nosferatu' is a triumph. Below, VAAL runs through each track, describing her process, the emotions and the gear that shaped it.
'Nosferatu'
"All my tracks are happy accidents. 'Nosferatu' is no exception. I wrote this track while I was hanging out with someone who had just been sent a script titled 'Nosferatu' and I thought… That's a fucking cool name for an album. I had just downloaded a demo version of the Arturia Moog Modular on my computer. I refused to pay for the full version so I would print what I had written every five mins before the timer ran out. That actually worked to my advantage (I had no time to overthink it). To cut a long story short I never did buy the full version and the Nosferatu film remake has yet to be made."
'Blade'
"I was listening to the Atoms for Peace album non-stop and wanted to create a similar architecture of real and programmed drums combined. I used my Korg MS-20 for the hook. Thomas Fererio aka Maenad Veyl who mixed the record with me really did well to bring this one to life. He's amazing. I sometimes call him Flavio. He makes everything Flavulous."
'Acid1200'
"RRR. Repetition Repetition Repetition. A rule of thumb for me. This track was originally called N3 (Nosferatu III). I wrote this on a boat in the Bahamas like a goth in hot weather."
'Nosferatu II'
"I drew the midi for this track on the Gatwick Express. Inspired by my love for Beethoven, hip-hop, harpsichords and wiggy dramas."
'Interference'
"When Thomas (Fererio) and I were mixing the album in Milan we realised something was missing from the album. We actually sampled another track on the album called 'Stroke' which we will get too later."
'Stroke'
"'Stroke' is a cat with nine lives. It's been mutilated and tortured and time stretched from its original form which was a club-ready techno track set to be released on R&S back in 2015. I made a subtle Shepherd tone to create the illusion of an infinite escalation."
'Thank You'
"Thank you is an ode to my first-ever track 'Mask'. I wrote 'Mask' before I'd ever heard a single techno track so my approach was fresh and unassuming. I think once you know too much about a genre or a scene your opinion gets distorted of what you might think is cool and original. When it should be if it feels good then you're doing something right. 'Mask' was released on my first label Baastard."
'Human Engineering'
"Another happy computer accident. I wrote half of this in 2017 and finished it with Manni Dee at Dan Avery's studio which is a Cor-Ten steel container in Canary Wharf. It was Manni's idea to try a jungle break in the track and that was a very important decision that contributed massively to the whole album. Thanks Manni."
'Kong'
"Originally titled 'Life is Beautiful' when I wrote the first version of this in 2012!! It's been on quite an emotional journey since then. The album was missing a straight dancefloor track and was the last one to make the cut."
'Blue Eyes'
"My favourite track on the album. It's got all of the heart. It's for the ones who love hard and hurt harder. Sergei Rostropovich directed a short film/video for this track starring Michel De Windt whose performance is outstanding. It really gives the track context of what I was trying to get across musically."
'Small Victories'
"I had my heart broken moments after writing this one. It's actually quite difficult for me to listen to."
Listen to 'Nosferatu' now:
VAAL's 'Nosferatu' is out now on Pale Blue Dot.