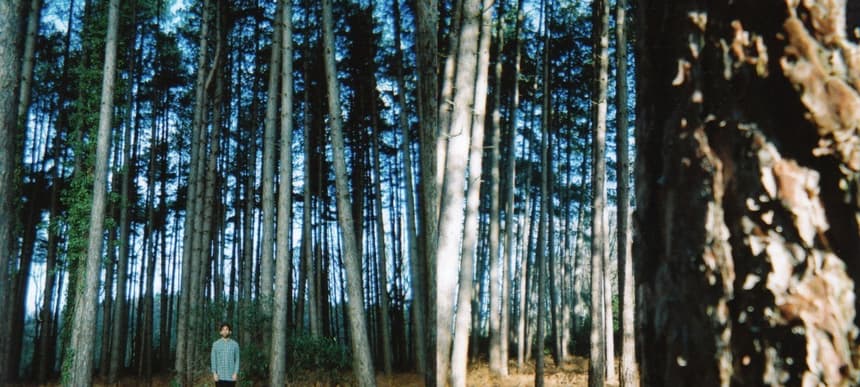 25.07.2013, Words by Aimee Cliff
Tropics' and With Joyful Lips' tour diary
Keith Vaz is the guitarist for Tropics, purveyor of sumptuous electronic pop, and he recently sent a selection of his favourite tour photos from early 2013 to Dummy. Bright, haphazard and often silly, they capture the grind and the glitter of being on the road, following the group through Europe and the US for SXSW, and featuring a few happy familiar faces in the form of Autre Ne Veut, Ghostpoet and more. Read Vaz's notes on the photo series below, and check out a selection by clicking on any photo in the gallery.
Keith Vaz: I produce and release records under the pen-name With Joyful Lips, however most will know me as the chap that stands at the front of the Tropics stage dealing out a variety of guitar riffs and basslines. Touring with the Tropics boys is by far the best part of the job; the flights, hotels, people, and food – it's all delicious. The FILM_series consists of one disposable film camera, snapping each journey through my eyes 27 clicks at a time whilst traveling around performing live shows, and I suppose on one hand it's a reaction to the digital-filtered instagram phase saying "lets actually, have fun taking photos again – and enjoy the imperfections and excitement of receiving a collection of your developed film", but more so, it's just a platform for me to tell the story of a series of chance encounters that happen behind the scenes of my working journeys.
The full With Joyful Lips FILM_ series, complete with memoirs behind each photo, can be found on the With Joyful Lips Facebook page.