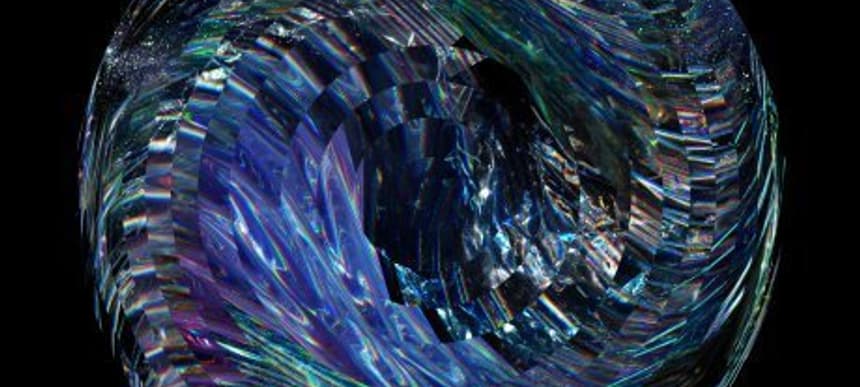 02.09.2013, Words by dummymag
Visionist - 'I'm Fine' EP
Visionist didn't exactly get off to the most spectacular start. His first couple of singles (W.M.I.D. and Mr. 67, released in 2011) seemed to fit in with the clutch of new producers armed with an 808 sample pack making the sort of broken electro embodied by Swamp 81 and particularly Addison Groove's Footcrab. While these early tracks were certainly askew, listening to them today there's not enough in there that seems to tangibly be "his".
Less than two years later, Visionist – real name Louis Carnell – has grown into one of the most sonically exciting young producers in the UK right now. The development of Carnell's sound owes itself to a visit to New York City that he made last year. Frustrated with the resurgence of straight techno dominating the UK's clubs and unwilling to be lumped in with that sound himself, Carnell flew to the city off his own back and integrated with the experimental community there, meeting J-Cush, head of the Lit City Trax imprint that Visionist is currently calling home. As such, it's easy to draw comparisons to the likes of Nguzunguzu, Fatima Al Qadiri (who collaborates with Carnell on EP track The Call) and affiliates at Fade To Mind and UNO, but besides a faint shadow of footwork that hangs above title track I'm Fine, the EP is rooted in UK rhythms – most notably, grime.
But where many producers interested in grime rely on old tropes – Pulse X bass, a Wiley drum palette – Visionist carves out his own niche with sound. Across the EP he contorts vocal fragments into new melodies and harmonies using pitch-manipulation, reverb and echo. The human voice is rendered inhuman, with all that remains being isolated whispers, cries, and moans. It's exciting musically – it's impossible to tell where a resampled voice ends and a MIDI choir begins – but also completely engrossing. The combination of sparse sound design, spectral voices and the skeleton rhythms of grime (on Escape) and funky (on Lost) is haunting and bleak, offering little in the way of respite. Track titles like Pain, Escape, and Lost hint at a past trauma, but as to what that trauma is, and what caused this anguish, is as ambiguous as the music.
Visionist is linked to an emerging group of experimental instrumental grime producers of the moment, notably those like Logos and Wen who appeared on Keysound's ahead-of-the-curve 'This Is How We Roll' compilation last year (Visionist himself made two appearances on that compilation), and from recent EPs like 'Snakes' it's clear that he is still obsessed with rave music. But 'I'm Fine' seems to be a much more personal, introverted collection of tracks, and his most personal statement as an artist to date.
8/10
Lit City Trax released the 'I'm Fine' EP on September 2nd.