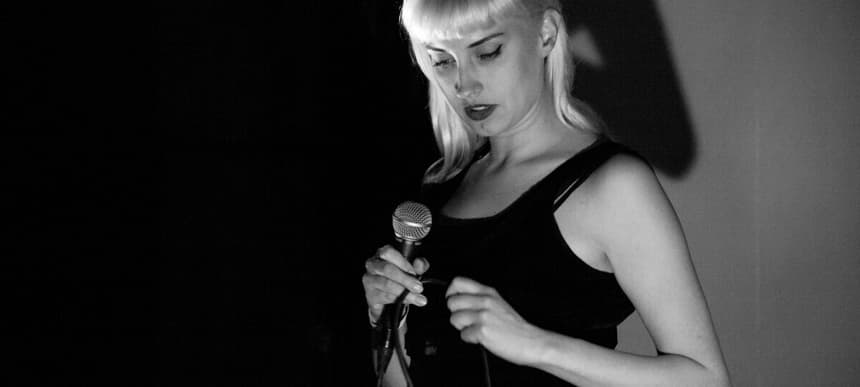 17.08.2015, Words by dummymag
Festival report: Wastelands 2015
Click on any of the images above to launch the gallery
Wastelands festival is a small, one-day event headed up by the team behind Subbacultcha!, a music and culture collective headquartered in the Belgian university city of Ghent. Subbacultcha! are a key fixture of Belgium's small underground music community, promoting shows and parties all through the year, often bringing some of the brightest names to emerge out of Europe and North America's new music scenes to the country for the first time (a Netherlands-based division also exists, and has been running for just over a decade). Besides their events, Subbacultcha! also publish a monthly magazine, packed with features and original photography of some of the artists set to play. It's easy to take for granted the sort of infrastructure that big cities like London and New York have to support a music scene, where venues, booking agents, promoters, and the music press all work in tandem to put on events, but here, groups like Subbacultcha! practically have to create those infrastructures themselves.
I came to Wastelands last year, where they brought in artists like patten, Palmistry, and Mykki Blanco to play at 019, a DIY art space in Ghent's docklands. Since then, Subbacultcha! have doubled in membership and expanded to open up their own office, but otherwise not much has changed about the setup of the festival: it's split between an open-air main stage outside and a more warehouse-like venue inside. The crowd is made up of enthusiastic young people from Ghent and other Belgian cities like Brussels and Antwerp, though it isn't rare to meet people who've travelled in from further afield. A lot of the crowd was made up of Subbacultcha! members – they offer a monthly membership fee giving subscribers access to gigs and the magazine when it comes out – which, coupled with the locally-sourced vegan food on offer and the lack of heavy-handed security, contributed to the general feel that this was an informal get-together of artists, fans, and friends than a slickly-operated commercial festival.
Impossibly young Danish group Communions were the first major booking to take to the stage, following sets by locals Bright Entity and a sat-down ambient session from DSR Lines. Communions are, ostensibly, part of Scandinavia's new post-punk, industrial, and coldwave scenes – they've share a rehearsal space with Iceage and Lowers, and they've put out singles with Posh Isolation label. On record they deliver an energetic, reverb-soaked take on post-punk styles, but playing live, with these studio flourishes removed, you were presented with the sort of drab indie rock (post-Oasis, pre-Arctic Monkeys) that sounded strained decades ago. Salvation came towards the end of the set with a handful of rhythmic and swung songs – basically, when they emphasised bass and drums over drudging guitars.
Jaakko Eino Kalevi, meanwhile, was all groove. Jaakko is, for my money, one of the finest musicians to emerge over the past few years, hitting the sweet spot between accomplished pop songwriting, versatile instrumentation, tight grooves, and dry, punchy production. But he's also a wicked live performer to boot. Jaakko mostly stuck with songs from his self-titled new album and his 'Dreamzone' EP for Weird World, but earlier songs like Flexible Heart were given an airing, brought to life by live drums and synth work.
Inside, Dan Bodan – a Berlin-based singer-songwriter associated with some of the city's experimental producers – played a live set with Draveng. Having caught Bodan's solo show earlier this year, I knew roughly what to expect: a histrionic voice that sounds even better live than it does recorded, and a performance that's intensely candid and unrestricted. Draveng is known for releasing techno with Physical Therapy's Allergy Season label, but his work with Bodan is in a totally different vein. His presence gave the show more of a sense of occasion, bringing new arrangements and some live noise jams to Bodan's songs.
The last two performers were Irish rapper Rejjie Snow and Sweden's Molly Nilsson. Snow is an energetic performer and he's locked down a distinctively dusty aesthetic with his beats, but I didn't feel too convinced by him as a rapper: a lot of his performance just felt like affectation. On the other hand, it's hard not to be persuaded by Nilsson's slow ballads and muted dance pop songs. She sings as if she's suffered some great, unspecified loss in the past.
An afterhours DJ set was cut short after some joker let off a CO2 fire extinguisher in the venue, leaving most of the dancers unable to breathe (the downside of having something so community-focused is that you can't really prevent this sort of thing from happening). But once again, Wastelands proved to be a night with a surprising and diverse lineup refreshingly free of identikit artists and fad bookings, put together by music fans for all the right reasons.