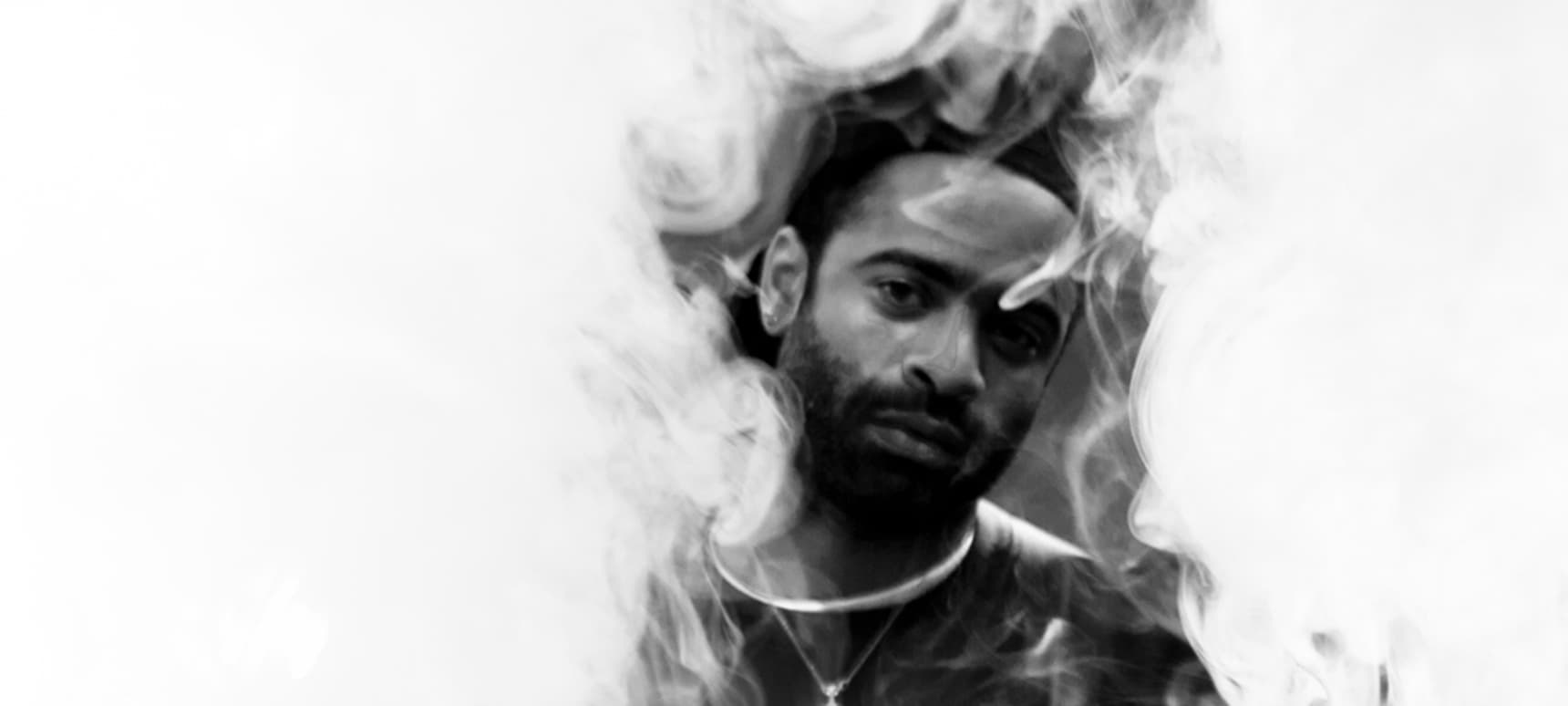 11.09.2013, Words by Aimee Cliff
Dummy Mix 181 // Total Freedom
Ashland Mines, aka Total Freedom, is a member of the Fade to Mind crew. Although he isn't as well known as folks like Kingdom and Nguzunguzu, he's been involved with the collective as a DJ and producer since their early days, and although he hasn't released any original productions just yet, he has appeared on the label as a remixer, and alongside Kingdom and Nguzunguzu on the short release The Claw, and he frequently shares heavy bootlegs on his Soundcloud. Outside of Fade to Mind, Total Freedom has promoted parties in LA and curated shows in New York.
He's also an absolutely sick DJ, as anybody who has heard his 30 minute mix for Boiler Room will be able to attest to, so we are totally stoked to have him on board for this Dummy mix. Folks in the UK will get a chance to catch him this Friday (September 13th), where he'll be playing alongside Arca at The Waiting Room in Stoke Newington.
Stream the mix on the left, read our Q&A with him below, and scroll down for a tracklist.
Hi, Total Freedom! Where are you right now and how's the view?
I had a few days off from tour so I'm in NYC for the weekend to see my boo and catch the HBA and Telfar shows at NYFW.
Tell us about this mix – what's it going to do to our heads?
I titled it Free Pass, but that means basically nothing. It's mainly just jokes (there might only be one that's actually funny though). The mix features a lot of friends' music and a lot of women singing and rapping, i.e… the usual.
Between DJing and curating nights, what's been keeping you busiest lately? 
Been traveling a lot the last 12 months. It takes a lot of work to make sure the world keeps spinning under your feet and it's hard trying to maintain a practice of being regularly active creatively while everything around you is in constant flux, but it's obviously very fun and I'm smiling a lot right now.
How did you meet the wonderful Kelela?
Kelela and I became friends while she was working on a song with a friend's band. I was blown away by her writing talent – the melodies she was building were unique but somehow extremely pop, and definitely very, very different from anyone else making music around me. I knew she would make something incredible working with Fade to Mind and Night Slugs artists so I introduced her to Prince Will (founder of Fade to Mind) and the result is a year later this epic release with like 12 tracks by her and the whole team.
What else is coming up on Fade to Mind that we should be excited for?
An upcoming release I'm really excited about is the first official Nights Slugs / Fade to Mind co-release. A re-release of a lost classic house banger that I found accidentally and the whole team freaked out about. It's going to include remixes by L-Vis 1990, Massacooramaan, DJ Rashad & NA, and myself.
Will you ever release any of your own music?
My first official release is coming up before the end of this year. It's a split LP between myself and Tom Greenwood of Jackie O Motherfucker. It's going to be a limited edition of one, available to the public only by visiting this exhibition space in Brooklyn, where the record will be playing for one month. I'll be getting louder about it as the exhibition date is finalized.
You're playing London's Waiting Room this month with Arca. What's the relationship between you two?
Arca and TF? Mmm maybe an archangel and his adorable gremlin friend. Or maybe just "sisterly". Arca is a hero whose body of work I like to dunk my head into and drink 'til I'm drowned. We've have only DJed together a couple of times; I'm excited to get ugly with him this week.
Tracklist:
MUERETE: ARCA
A PICTURE OF TF WITH HIS HEAD IN A LIONS MOUTH: TF
FREQUENCY PUSSY INSTRUMENTAL: DVOLI S'VERE
GET PUSSY: DVOLI S'VERE
THE CALL: FATIMA AL QADIRI & VISIONIST
DIAMONDS & PEARLS: 88
DOUBLE DRAGON: RABIT
DIAMONDS: RIHANNA
CKUNTIE INSTRUMENTAL: BEEK
SEND IT UP INSTRUMENTAL: KANYE
I'M DIFFERENT: BEEMA
PUSSY: TEEFLII
KEEP ON LOOKIN': CIARA
CLUB SWITCH (CLUB MIX): HYSTERICS
PHYSICALLY: ACRE
SHE.O.E.N.O: LADOSHA
LETTER: NEANA
FAITH VS. BELIEF: VISIONIST
OG MASTER: KINGDOM
WANNA PARTY: FUTURE BROWN FT. TINK
ICY LAKE (TF SMASHED HEADS TAKE): DAT OVEN
WANT WAR: SOUTHSIDE MAFIA
WE STILL IN THIS BITCH: TI
MAZE TEMPLE: BLOOM
MECHA: NGUZUNGUZU
DROP FREESTLYE: SHAWNNA
SCORPION CACHE (MIKE G REMIX): SPR666
RESOLUTE HOE (TF TAKE): AALIYAH & DPM
Total Freedom will play alongside Arca at The Waiting Room in Stoke Newingtom for Liberation Technologies on Friday 13th September.